Showtime! LeBron & AD Star As Lakers Take Series Lead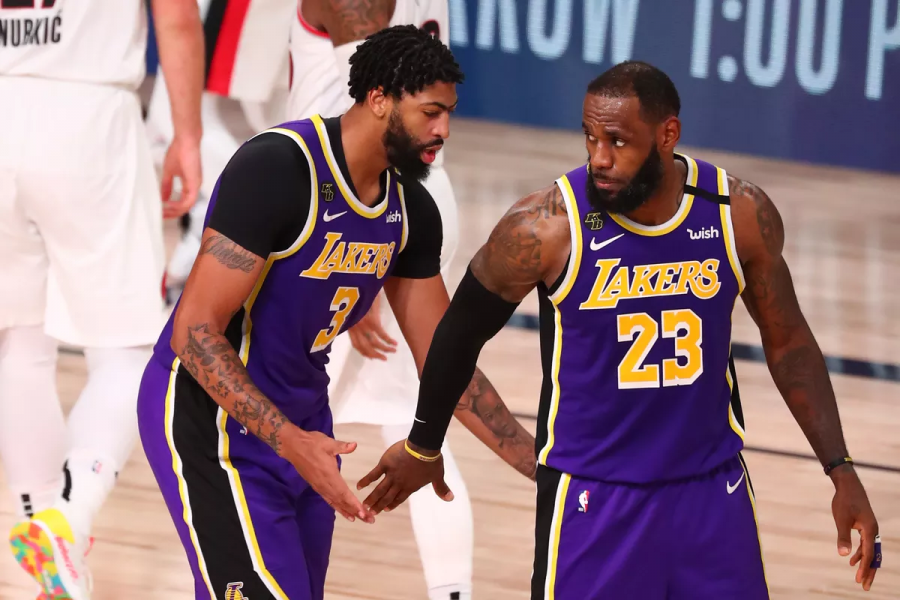 LAKE BUENA VISTA, FL– Saturday night was a night for the stars like LeBron James (38p/12r/8a) & Anthony Davis (29p/11r/8a) shined brightest in the Lakers' 116-108 victory over the Portland Trail Blazers to give Los Angeles the 2-1 series lead. And while LeBron & AD were unquestionably the stars of the night, it was also a night for the Lakers' offense. LA shot 50% from the field to go along with 33% shooting from beyond the arc as the Lakers scored their most points in this series thus far at 116.
Interestingly, the first half looked as if this game was the Blazers to lose. Portland got off to a 29-25 lead in the first quarter thanks in large part to the shooting of Damian Lillard. Lillard got off to a hot start, shooting 5/7 from downtown in the first half. Lillard's shooting along with the scoring from C.J. McCollum (20pts in the first half) propelled the Blazers to a 57-53 halftime lead. 
Los Angeles found themselves in a first-half deficit due to two reasons:
Yes, the shooting from both Lillard & McCollum.

Anthony Davis had a baffling 6 points at halftime.
Davis knew he had to pick up the slack. LeBron scored 22 of the Lakers' 53 points, while the other Lakers scored a combined 31 points in the first half. Davis informed reporters "I told LeBron at half I've got to take some of the pressure off of him". Davis would keep his word, as the Lakers' scored 40 points in the 3rd quarter (their most points in a postseason quarter since 2009).
Davis scored 11 in just the 3rd quarter, and his other teammates (not named LeBron James) additionally scored a combined 20 points. Portland on the other hand was only able to muster 29 3rd quarter points, but they got a showing of a vintage Carmelo Anthony as the 18-year vet scored 13 in the 3rd quarter. However, the Lakers' defense forced Portland to take errant shots which helped lead LA into that 3rd quarter turnaround.
In the 4th quarter, the Lakers found a way to close the game thanks to Davis' 12 4th quarter points and LA's defense. The Lakers' D imposed their will in the 4th quarter as they were able to hold the Blazers to just 22 4th quarter points. Some of that however, was due to Portland just missing some of their open shots. Things turned for the worse for Portland when even Damian Lillard was missing his open shots.
There are several reasons that could infer why Portland shot poorly. They could've been tired, as they have not played a game where there were 0 stakes in over two weeks. They could've been intimidated; LA does in fact possess one of the league's top defenses. Or they simply could've been tired. Either way, the Lakers' have certainly benefited from Portland's defective shooting.
That's not to say though that LA would be losing this series if Portland shot better. LA would still be winning because each game they have made strides. The Laker team we saw hit the floor on Saturday night looked leagues better than the team we saw suit up last Tuesday. Offensively, they have found their rhythm. Anthony Davis has been a monster the past two games, he's averaging 30 points per game to go along with 10.5 rebounds per game. Those are the numbers LA knew they would be getting when they traded for the Brow (one of Davis' common nicknames). What LA didn't know they would be getting is the improved shooting from the supporting cast. After shooting 35% from the field in Game 1, LA improved to 47% in Game 2 before jumping to 50% in Game 3.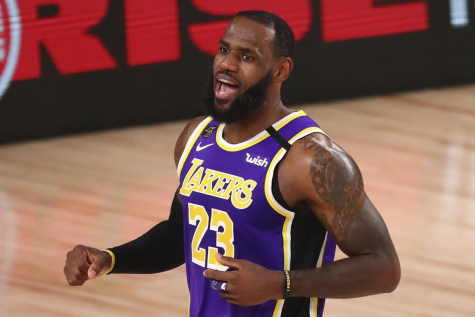 That was the question heading into this series: Can the Lakers  keep up with Portland's scoring? Well, 3 games in, maybe we should be asking the same thing about Portland. However, while they have been struggling as of recent, I don't anticipate that lasting very long. I wouldn't bet against Damian Lillard at a time where he is being counted out. But is that enough to beat an improved shooting Lakers team? Time will tell, and soon, as Game 4 is set to tip off Monday @ 6pm on TNT.