Despite Hardship, NHHS Gets New Addition to the Husky Family
On October 28, 2021 North Hollywood said goodbye to a dear longtime friend of theirs. A friend of many years who has spent numerous hours with students and staff.
When certain events like this take place there's usually an upside to things. Whether it's admiring the impact/ importance the member had or in North Hollywood High School's case getting new additions to the family.
North Hollywood High School has different academies and programs within the school. For instance, the agriculture and farm area. The farm area consists of a variety of different species of animals. The day of October 28, 2021, Jenny, the agricultural donkey was put down after being sick in July and once again in October.
Jenny had already been sick with an intestate blockage in July. The blockage was later flushed out yet, it recurred again on the week of 10/11; which was too advanced to be cured. The state's autopsy found aluminum plastic wrapper in her stomach. The findings were most likely given from an outside student of the agriculture program.
As Jenny's condition gradually worsened she stopped eating, drinking water, became depressed, and lethargic. When asked about the decision of putting Jenny down, Mr. Lepore, the Agriculture teacher stated, "She has been a part of the farm for a long time as well as being one of the bigger animals to handle. It was a hard one because all of the students knew her and understood her and how she was, so it was very challenging."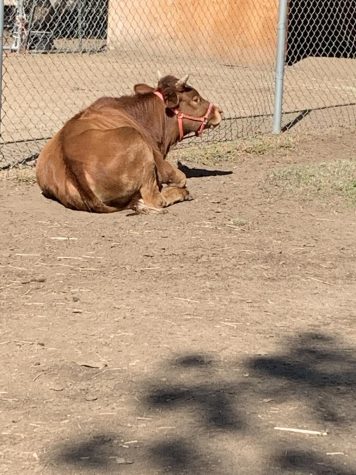 The school in general as a whole has been affected by the circumstance, but more specifically the people who cared for her had a more empathetic response.
"It was a little sad for the first couple of days, because we had to understand that animals unfortunately cannot last as long as humans do so it is understanding and dealing with the death of an animal," stated Mr. Lepore.
"It affected you in a way you see the animal everyday and one moment they're there and one moment they're gone. But for me she was really special. It affected me a lot— my mood when I walk into the farm and don't hear her," replied Gema Baron, a Senior who was very hands on with Jenny.
"It feels a lot more lonelier, quiet, and not as much noises—just more empty," sated, Edward Mateo, a junior who works taking care of the donkeys.
Even Jenny's best friend, Babe, took it hard when she realized Jenny was no longer with her. They spent most of their time together and Jenny not being with her was a battle.
"Babe tries to look for her but can never find her," stated Mateo.
The night she passed away Babe was pacing back and forth," said Baron.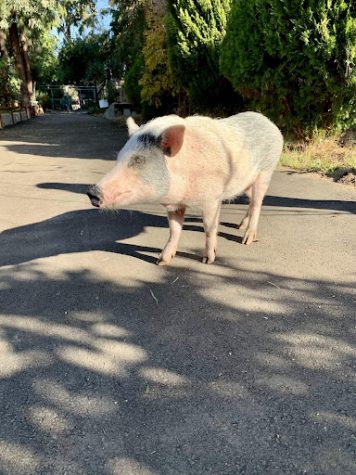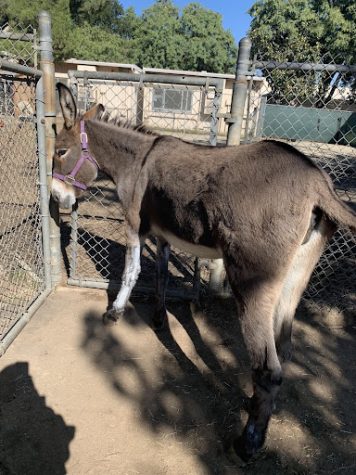 "She was very depressed for about a day or two — Babe kind of moved on and accepted that she was gone," responded Mr. Lepore.
Lots of people who looked after Jenny were very close to her. They made a connection with her over the amount of hours they spent with her weekly. 
"By the end of her walks, she'd pull us into her area because she knew that food would be waiting for her, which was really funny and cute about her," replied Jasmine Castro, a junior who works in the farm area.
"The new donkeys don't let you pet them, but Jenny would. She was nice and liked carrots, apples, these little pellets," stated Camila Mendes, a student who worked in the agricultural area.
As for Jenny's final moments in the farm she wasn't alone. She had the presence of many students who cared for her.
Even with such a sorrowful incident happening there's a positive effect. The farm has welcomed a number of new animals and greeted them with a warm welcome. 
The news animals that have entered the farm include a cow by the name of Moonique, two new donkeys, Helen and Patsy, and Gizmo the pig.
Gizmo likes to walk around the farm exploring new things he can find. Moonique is a mini jersey heifer cow from Fresno, CA, who spends her alone time in her area where she walks and takes naps. Helen and Patsy are both four years old and entered the farm together from Victorville.
It's bitter saying goodbye to someone you've known for multiple years. Jenny brought an irreplaceable pazazz to the farm and will be missed by everyone who interacted with her. On the upside, Jenny didn't leave the farm with it being one animal down. Instead of ending on a sour note there's new members of the farm. The school hopes the new additions stay around for as long as possible.
View Comments (2)