The Russia-Ukraine War and Our Community
How much do people in our area know what is going on thousands of miles away?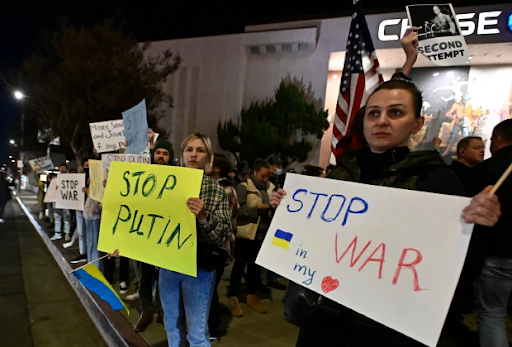 By now, what was once known as merely the Russia-Ukraine conflict is now a full blown war, with upwards of 40,000 casualties on both sides and already billions of dollars in damages being the result thus far.
From mass evacuations in cities across Ukraine to skyrocketing gas prices in the United States and several other Western countries, this struggle has caused more of a domino effect of consequences than anyone could have imagined just a few months ago. But how much does our community know what is going on in Eastern Europe?
"I have come to learn quite a substantial amount about this war, considering how televised it has become," weighs in North Hollywood senior Eva Guile. She continues, "When it started around February, I admit I did not pay much attention to it, thinking it would not amount to a serious concern. Though now that has obviously been proven wrong."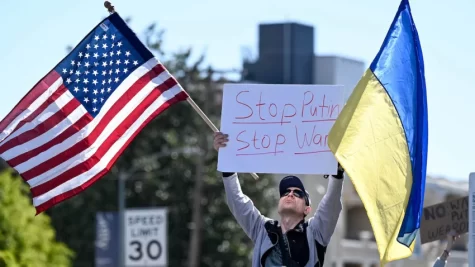 Guile is not the only one who has been rather exposed to these current events over the last several months. Fellow senior Spencer Graves has also been following the news, saying that "Russia's mounting of its forces around Ukraine's border concerned me from when I first heard about it, and it has been saddening to see how it's progressed since. However, Ukrainians' resolve in the face of this invasion has been very inspiring to see."
While it is certainly a frightening situation simply being abroad, one can imagine that having a personal connection to it is far more worrisome. Jackson Hesh, North Hollywood resident, explains how he has several family members currently living in Ukraine, as he is part Ukrainian himself. He says, "Although they aren't in Kyiv or the other major cities where the most vicious attacks are occurring, I still am obviously very concerned for them because there is really no part of the country that is safe right now."
Though not only are the kin of Ukrainians fearing for their loved ones' safety right now, so are some of the Russian population of our community as well. Another North Hollywood resident, Eshika Jainikov, said, "I fear for my family because they did not ask for this war to happen, yet they are still forced to be victims of it as well. The sad thing is that so many people automatically assume that the average citizen of Russia is a supporter of this atrocity, but that is simply not true. It is the powerful people in charge."
Just how much more damage will be caused by this war, and whether it will escalate into getting other countries involved in it too, only time will tell. For now, people can help provide relief to victims through the verified charities and organizations listed below, as well as many others:
Operation USA

Mercy Corps

Americares

Matthew 25: Ministries

MedShare

International Relief Teams

World Help

Project HOPE

American Jewish Joint Distribution Committee

Operation Blessing International

GlobalGiving

ActionAid USA

UNICEF USA

Save the Children

Episcopal Relief & Development

Catholic Relief Services

World Hope International

Good360
(visit cnbc.com for more)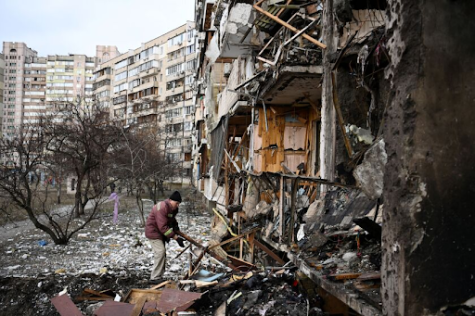 Leave a Comment
About the Contributor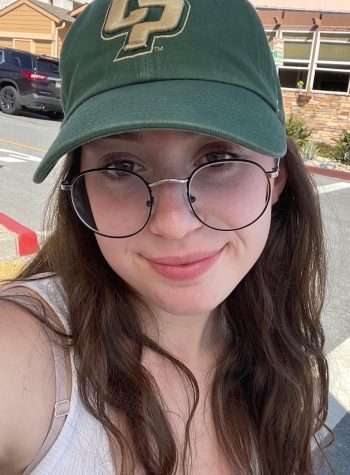 Emily Ilan, Copy Editor
Emily is a senior writer and copy-editor for The Arcade since 2021. She joined journalism because she has a passion for helping others see the world around...