Places To Eat In NoHo
Everyone enjoys going out and eating, trying new foods at new places either with friends or family.  Around North Hollwood, there are some delicious food places that can be found.
These places have been around for decades and are known by everyone in the area.
Though there are many locations to go to, these specific places that are worth paying a visit to when in North Hollywood, such as In-N-Out near the Tiara Park.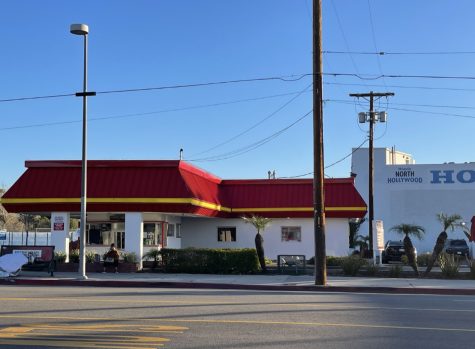 It's a favorite spot for many in the North Hollywood community. Noho Huskies are especially fond of this place. Its burgers are the reason people wait in long lines, and the reason it's constantly in business. 
Vanessa Padilla, a student at North Hollywood High School, states "It's good quality food, personally I find their burgers to be very delicious although the wait in line is on the longer side,  it's nearby and affordable for me. Overall I would say it's a good deal and a highly recommended place to try out." 
With In-N- Out's affordable prices and its substantial number of customers, it's no wonder why it's a favored place by many. 
Another place that has a lot to offer is Original Tommy's World Famous Hamburgers, located at 5601 Laurel Canyon Blvd, North Hollywood, CA 91607.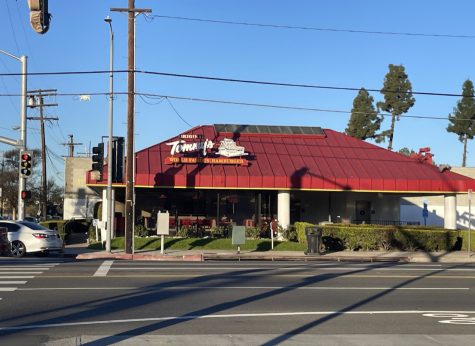 What distinguishes Tommy's from other burger places is its chili burgers. Their menu is like most burger places, however chili can be served with anything you order.
Michelle Gonzales, a chili lover at North Hollywood High School, commented "It's the chili that makes it a place that stands out. I don't like to eat out just anywhere, especially if there isn't good chili involved, however, I tried out Tommy's and never looked back. It's a comfortable place that I like going to with friends.  I definitely recommend it to all chili lovers out there." 
The Magnolia Grille is the spot  if  you're looking for a smaller, more homey feel to have  breakfast at , located on 10530 Magnolia Blvd, North Hollywood, CA 91601.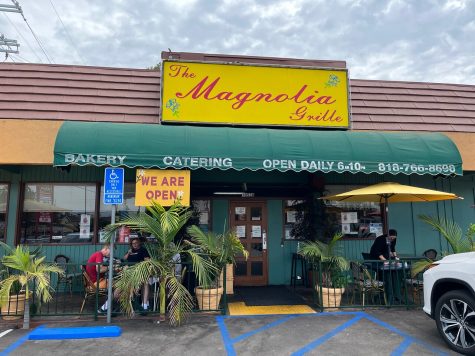 With the large  friendly staff and environment, it makes it a pleasant place to visit and enjoy your meal with others or even on your own.
Nicole Bondar, a student at North Hollywood, expressed, "It's one of my favorite breakfast spots, I usually have the veggie omelet which never disappoints; the interior of this breakfast spot is very welcoming, the food is top tier, the staff is just fantastic."
The staff is always friendly and offer the best customer service possible which creates the most enjoyable environment for customers. 
Bondar further explains how it's not easy to find a good breakfast place that makes you feel welcome, however she finds Magnolia Grille to be a great spot that meets her criteria. 
In addition, a location where you are guaranteed to find a good spot is in NoHo West. 
A  place in particular would be MOD pizza with its modern interior, and you get to personalize your own pizza. They also have good drinks, friendly service, and are overall a great place to hang out with friends or family. 
Favio Ugarriza expressed, "Being able to make your own personalized pizza is what draws me to this specific location.  Their pizzas definitely meet my expectations, you can watch the pizza being cooked in front of you which makes the experience even better. I recommend this spot for locals and anyone in general." 
He states that he likes to try out new food places as often as he can, in the many restaurants and food spots he's been to he considers MOD to be up there on his list.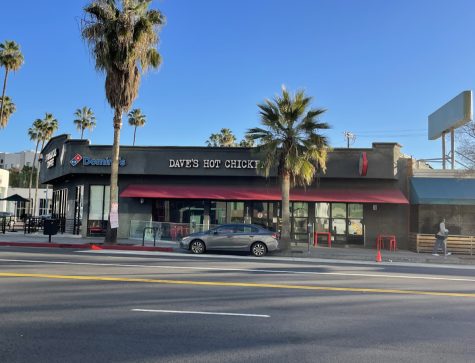 Many North Hollywood students hang out after school at NoHo west, so if you ever find yourself nearby MOD pizza is the place to try out. 
A popular fan favorite for fried chicken is Dave's Hot Chicken, near the North Hollywood arts district.
It is packed with people of all ages and its location is clean, making it a generally relaxing place to eat. It also includes modern, almost street styled interiors. 
Marc Bautista, a senior  at North Hollywood, stated that it's a place worth visiting. 
"Honestly the food is just mouthwatering, it's the perfect place to go and kick it with friends. It's great, I love it there, the food and the atmosphere are excellent factors in the experience. It's indeed a place you must try at least once. I don't eat out much but if I do it will most likely be at Dave's Hot Chicken," Bautista explains.
These spots are only a  few of the places that can become your next go to spot for future occasions at North Hollywood. If you find yourself near these locations you definitely want to give them a try.
Leave a Comment