Louis Vuitton Autumn-Winter 2023
Louis vuitton hitting culture with the Fall Winter collection by Kidsuper
Colm Dillane also known as, ¨KidSuper¨ on how he incorporated himself among the pieces displayed in the Louis Vuitton AW23 show. Colm was born to a Spanish Artist and an Irish Fisherman. He moved a lot as a kid spending his first few years in Wisconsin where his Mother encouraged him to paint.
But Little did he know that this would be the start of his creative path that would lead him to change the world.  Colm Dillane is known for the incorporation of childhood relics into his work.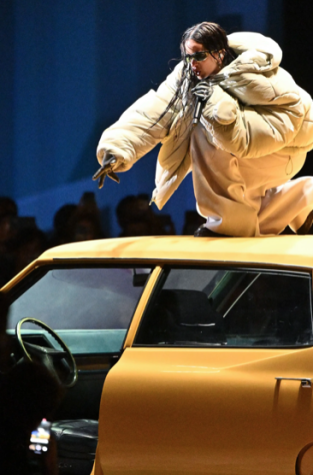 The show started with Spanish singer ¨Rosalia¨ performing a song and then models started rolling out. Some of the models would stop to perform an action in each room.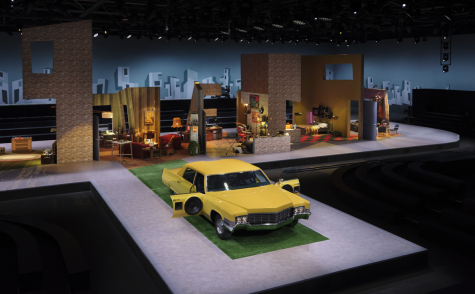 (Louis Vuitton Autumn Winter by Kid Super Stage)
In the Louis Vuitton Autumn Winter 2023 the stage was based on the ideology of growing up. A child slowly moving into their adulthood with the memories and the experiences of the ¨inner child¨ remaining ¨eternally present." With each room growing older in age going from an infant's bedroom then going into a teenage bedroom.
(Subliminal Message Garment by Kid Super)
Before Colm was given the chance to work with Louis Vuitton, The prior creative director  was "Virgil Abloh.¨ Virgil changed the streetwear game by combining streetwear into high fashion. 
Colm picked some of this up because the theme of Virgil's work was always, dreams , adolescence , youth and just the feeling that you can do anything. No limitations. 
NHHS Junior Tyler Khariton says, ¨The influence of Virgil Abloh is clearly sought throughout Louis Vuitton Autumn Winter 2023 because the thought of youth and slowly aging is demonstrated.¨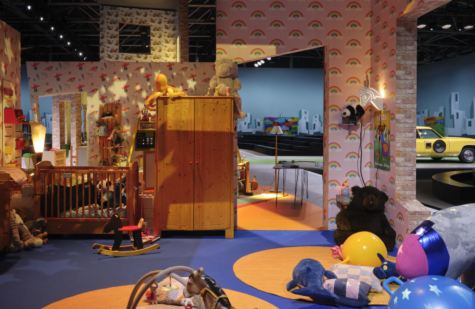 Each room on the stage are different stages of how a room would look throughout someone's life. For example in the show one of the backgrounds was a room of a child.
This is where Colm incorporated his childlike creativity of his work at. Where there can be things seen such as rainbow wallpaper, stuffed animals, toys, and even a crib.
As far as the pieces go they were imbued with the spirit of the inner child. The clothes represented the formative development and the universal human experiences that unite everyone through geography and cultures. Which was all expressed through techniques, motifs, and silhouettes.  
NHHS Senior Johnny Escobar says,  "The renowned brand Louis Vuitton is constantly looking for amazing new ways to keep their brand on top, I think itś genuinely sick how they had kidsuper be able to incorporate  his genius mind to design a new unique style to maintain the LV clothing lines designer title."
They would put a toy back in its toy box or even just move a pillow to fit in its place. The little things that the models did were huge. This was something that didn't catch any attention from the audience. Most of them were just focused on the outfits and the scenery being displayed. 
NHHS Junior Zaida Malaverth,  says, "It's interesting how this collection was put together. From all the different rooms to the clothes this collection seemed very cool to me.
 Colm embedded some of the garments of this collection with his very own paintings. These included vibrant colors.
(Louis Vuitton tote bag by Kid Super)
He even combined many Louis Vuitton handbags and tote bags with his own paintings. 
NHHS Junior Daniel Rodeiguez says, ¨I think it's cool how someone can take their own work and combine it. All of the different aspects of it are very interesting.¨
To me this is just so crazy to look at. It shows that he truly put his all in this. The vibrant colors , and the stage, the setting fits so well with this collection. It looks like this was meant to happen. 
But on February 14th, 2023 Colm lost his spot. The new Creative Director is now, "Pharrel Williams." The media is expecting something out of this world with what he is going to include in his soon to come collection with Louis Vuitton. Which will be displayed in June during Mens Fashion Week Paris.
Leave a Comment