SLC: Similar Learning Communities
different communities, same potential and enthusiasm
North Hollywood High is home to several different small learning communities, also known as SLC's, with each one being unique in their own way. Although their goals are somewhat similar, the ways they run the academies are different
A well-known SLC is our School For Advanced Studies(SAS). Their primary focus is seen to lean towards education, providing students with honors and AP courses. 
Another SLC is the Home-Engineering Academy (HEA) . With HEA, they tend to display a calmer, career based education track. HEA offers classes relating to engineering, as well as honors classes. 
HEA has been a part of our school since 2004, providing the students with both honors classes and opportunities to be more of a community. HEA History teacher Mr.Silveyra has been a part of it for 7 years, and states "In HEA, we have more of a community and it feels like we're more of a family. And even though our classes are not as challenging, if you mess up in one class, you'll hear it from the other teachers." 
 The students in this academy are funded by a California Partnership Academy, which gives them a grant every year. With this money, it gives the teachers an opportunity to take the students on several field trips. Using this benefit, it allows the students as well as the teachers to come together more as a community. 
11th grader Emmanuel Aguillon has been a part of HEA since 9th grade. He shares his experiences with the SLC, "It's like a family, there's never really a dull moment in our classes. We tend to just be ourselves, we go on a lot of field trips too which lets us be together more." 
Since HEA offers classes that are career based, many students in the academy feel that their classes will benefit them after high school as well. Emmanuel also adds on "For the teachers, they care about us too. We are lucky enough to have such a strong bond with them."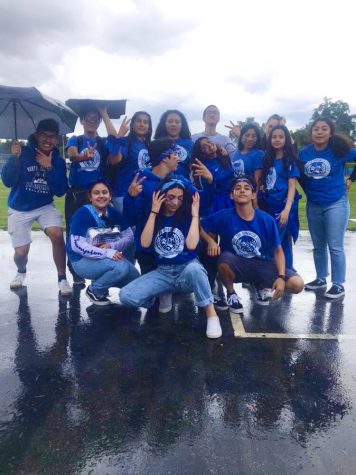 SAS is a small community for gifted and high-achieving learners. Classes offered to the students range from honors classes to College-Board approved Advance Placement. Many students in SAS are strongly involved with the school, including our Associated Student Body (ASB), and other clubs. Approximately 60% of the students are identified as highly gifted, according to Mr Barragán, the coordinator and History teacher of SAS. 
 North Hollywood High School has a little over 2,000 students, with almost 600 of them being in SAS. 
According to Mr.Barragan, "You're getting high level courses with teachers that have been taught to differentiate instruction, teaching different styles to different and unique kids with different backgrounds."  Being a part of SAS allows all students to not only gain the academic knowledge they need, but also allowing them to be part of several social events for SAS. These allow not only the students, but the teachers as well to socialize together. 
Ivan Fregozo is also an 11th grader, currently enrolled in SAS since his initial enrollment at NHHS. He describes the community by explaining, "It's all a big family really. We all know each other and for the most part we all talk. Our classes might be difficult but we have such amazing teachers to help us on our journey to success. The events we have will not only benefit SAS, but will bring us as a whole." 
Although these SLC's tend to be seen as similar or even unheard of, they both give  students incredible classes, wanting nothing but the best for them. There is no competition between the two, but rather each doing their best for the students. 
View Comments (1)