The Political Pandemic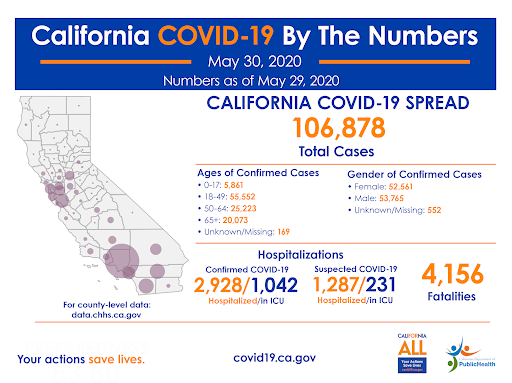 As many states are slowly beginning to reopen, all levels of government are still trying to determine the best path toward a return to normal. After President Trump announced that individual states would be controlling their reopening, heated debate over how this pandemic should be handled began. 
Earlier this month, the House passed an enormous $3 trillion coronavirus relief package and has sent it to the Senate for consideration. This package includes funding for medical equipment for more coronavirus testing, direct cash payments for families and individuals, as well as funding to expand unemployment benefits. 
About a third, almost $1 trillion, of the bill would go to state and local governments to protect the jobs of frontline workers, such as police officers and medical professionals, who are working to combat the pandemic.
Speaker Nancy Pelosi (D-CA) described this bill as the Democrats' first step toward talks with the Republican-controlled Senate and White House. "We're putting our offer on the table. We're open to negotiation," Pelosi told The Hill in a press conference.
With more than 36 million Americans unemployed, supporters of this bill, which has been named the HEROES Act, are calling on Congress to quickly provide financial relief. 
Republicans, who were not consulted during the crafting of this bill, believe the best approach is to wait and see how the economy is as businesses begin to reopen before providing funding. Some are concerned that these large stimulus packages will provide a bailout for states' budget problems that existed before the pandemic. 
House Minority Leader, Kevin McCarthy (R-CA) told reporters "States are beginning to open up. We just passed $3 trillion already in a bipartisan manner that continues to have to be implemented." Many Republicans are worried about the expenses already incurred by the federal government and argue a more tailored approach is best in this situation.
When Congress will begin to formally negotiate a new relief package is still unknown.
In terms of our local government, Governor Gavin Newsom recently moved California into "Stage 2" of reopening. This means lower risk workplaces, such as retail and manufacturing, are opening, but with modifications to account for social distancing. Retail businesses are open again, but only through curb-side pickup. There are a total of four stages in California's reopening plan, but a definitive answer to "How long will this last?" is still widely unknown.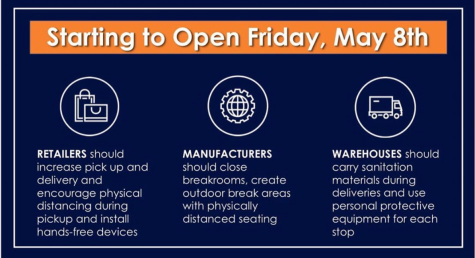 Los Angeles Mayor, Eric Garcetti, announced that free coronavirus testing is now available to all L.A. residents. Testing will be prioritized for frontline workers and those showing symptoms of  COVID-19 (fever, cough and shortness of breath). There are 35 testing sites throughout L.A. county and testing is available by appointment only. 
While California is continuing to flatten the curve, it is critical that people continue to follow the stay at home order and practice social distancing when going out. Wearing a mask when outside is also extremely important: it is the easiest thing people can do to not only protect themselves, but protect the lives of essential workers who are fighting to control this crisis. 
Leave a Comment