In a World Absent Of Optimism, We Need Sports
Sports have stopped at not only NHHS but also in the real world and has taken a toll on people
The human spirit went away once sports were taken away, and I don't think it is a coincidence
One thing we have all learned these past two months is the saying "you never know what you have until it's gone" especially holds true today.
These past few months, we've lost so many things that we have seemed to take for granted everyday. Whether that be seeing family and friends, or even buying toilet paper, everyday we realize even more how precious daily life was. We're now seeing the true value of learning at school with our peers, being amongst our neighbors, and for some, having the opportunity to work every single day to provide for their family. These times have shook us of certainty and stripped us of optimism.
It is undeniable that the pessimism in this country is at an all-time low. It has made the spirit and passion of people stagnant. One thing we took for granted was the power of optimism and now that it is gone, America finally realizes how great it is to lift their heads up and gain the spirit to have hope in order to successfully progress in their lives. It remains clear we need a resurgence of optimism in our country—how do we do that? We play ball.
Funny enough, America personally associates the 180-degree turn of the world with the shutdown of the sports one. One of the last days we remember of "normal life" was March 11th, 2020. On this day, kids were going to school, people were going to work, and the NBA was about to commence another night of regular season basketball. In just a matter of hours, the world flipped and the looming disease known as COVID-19 had arrived.
The unraveling of the coronavirus pandemic really hitting America started at Chesapeake Energy Arena in Oklahoma City. The Utah Jazz and Oklahoma City Thunder were literally seconds from tipping off when uncertainty struck the arena. It had appeared that Utah Jazz Center Rudy Gobert, who was ruled out with illness prior to the game, tested positive for the novel coronavirus and it took the league by storm. It was a terrifying moment in Oklahoma City as Thunder guard Chris Paul asked Utah Jazz players "What's up with Rudy?" only to be warned by the players to back up and stay as far away as possible from Gobert. After Gobert tested positive, the National Basketball Association made the immediate decision to suspend the season simultaneously while word of Tom Hanks and Rita Wilson testing positive for the virus rang throughout the world. It had seemed the sky was falling. Before March 13th, every single sporting event throughout the world was postponed/cancelled. The optimism of the world went with it.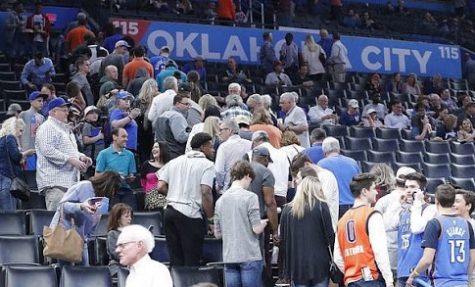 It has been 10 weeks since the events of March 11th took place, and the NBA, MLB, and NHL are still currently suspended. In that time, we have seen the spirits and hopes of Americans dissipate. It is not a coincidence that the low-levels of optimism are correlated with the shut down of the sports' world. Every fan goes to work/school with a little bit of a bounce in their step when their team wins, and every fan becomes more determined and gets a little hungrier when they are on the side of defeat. Chiefs fans are inspired when they see Mahomes lead a comeback down 10, Ravens fans are exhilarated when Lamar Jackson busts open for a 50-yard run, Blazers fans are fueled with the extra motivation that conquers their day when they see Damien Lillard make a buzzer-beater 3 to win the game. The fact of the matter is sports produce the optimism for us to push through the rest of the day and the value of that is immeasurable. Every citizen living in Cleveland, Ohio was drowning in hope and optimism in 2016 when LeBron James and the Cleveland Cavaliers came back from the biggest NBA Finals deficit in history, 3-1, to defeat the 73-9 Golden State Warriors. Those residents of Cleveland were then touched with the feelings of "I can do this" and "I will never quit" at their jobs, leading to a strengthened spirit, a healthier mentality, and a happier life. These are the effects of sports. Sports can give you that little push to nail that seminar, to ace that test, to get through life.
Coming from personal experience, I have noticed that after witnessing Patrick Mahomes and the Chiefs lift the Lombardi Trophy, my productivity, mental health, and overall happiness has gone up. In addition, my confidence level is through the roof, my mentality has prospered, and my determination has increased. Isn't it crazy to think that all of those self improvements are in relation to something I have no control over? Well no, because as a life-long passionate fan, the games have a huge positive influence over not only me, but MILLIONS of others.
Even when our favorite team loses, I have learned more lessons about life in defeat than I have anywhere else. That is the beauty of sports. They fill you up with spirit when your team wins, and they teach you valuable lessons when your team loses. Most importantly though, sports fill the world with optimism. The hope that hard work will get you to the top. The hope that putting in those extra hours will pay off. The hope that you can push yourself to become and beat the best. The hope that you can tell your opponent "not today". The hope that nothing will bring you down. The hope that one day, a miracle can happen. The hope that one day, we can all come together for something special.
Hope in the real world starts in the sports' one, and people are starting to realize that. As of May 30th, 2020, NBA Commissioner Adam Silver will call the Board Of Governors for a July 31st return date for the NBA season in Orlando. If/When this happens, shock waves of hope will be felt throughout the US. No longer must we have to get excited about WWE or Tom Brady playing golf or Bundesliga. Actual NBA Basketball is on the horizon and soon the optimism in this country will receive a shot that kickstarts the hope right back up. Fans can endure quarantine knowing Giannis Antetokounmpo will be leading their team, knowing James Harden will be able to save them from playoff disappointment, knowing Luka will be scoring 30 a night. Fans will be refueled with hope and be able to breathe and finally enjoy the teams they so desperately care about.
But why is that the NBA coming back will be the catalyst for the surge of optimism in our country? Why is it that sports will be able to save us and our spirits? It is because sports are us.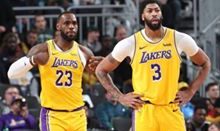 We're the ones who can never quit. We're the ones who believe so others can. We're the ones who have to work as a team. We're the ones who have to overcome deficits in our lives in order to triumph. We're the ones who have to help put our team (family) to the top. We're the ones rallying behind a last second victory to represent our resiliency. We're LeBron having a clutch 4th quarter to save us from defeat once again. We're Steph Curry proving all the doubters and nay-sayers wrong. We're the Chicago Cubs ending droughts to remark on how far we have come. We're the Philadelphia Eagles where we as one become a rallying cry for the whole city. We are the ones who lift each other up. We are the ones who believe in each other. We are the ones who unite to create something special. We. Are. Sports. And when they come back, best believe our spirits will too.
Leave a Comment