Goodbye Arcade
After a few years of not having a school newspaper, we finally have our Arcade. Bringing the Arcade back to life this year was not easy and required lots of work and dedication.  I wouldn't have been able to do it without my managing editors, Jennifer Diaz and Ethan Zamora. They really made this year easier and were a big source of support. I'm proud of the whole journalism class for working very hard and giving their best all year. Without the whole team, The Arcade wouldn't be here right now. What we have right now is small but I hope that in the years that come, this website will only grow more and eventually become a huge part of NHHS. This thing honestly became my baby this year and I had a lot of fun working on it and teaching our new editors. Next year, Elva Tovar will take over as editor in chief with Leana Khan and Brianne Scott as managing editors and I know that the Arcade is safe in their hands. I know they will make me and the rest of the school proud and help this grow and hopefully get more people involved. And lastly, thank you to Mr. Gough for entrusting me with this, it has been a real honor. 
Signing off, 
Yunuen Vigil, Editor in Chief 
About the Contributor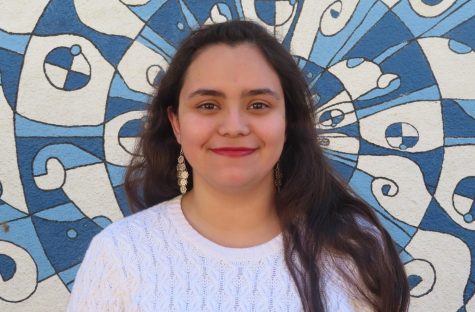 Yunuen Vigil, Editor-in-Chief
Yunuen is currently a senior in her second year of journalism as editor in chief. In her free time, she likes reading, painting, watching Netflix shows,...