The Debate Everyone Wanted
SALT LAKE CITY, UT– The first Vice Presidential debate corrected the various mistakes made in the disaster that was the Presidential Debate. There was only one substantial instance of clear interruption from Vice President Pence to which Senator Harris now-famously responded with "Mr. Vice President, I'm speaking. I'm speaking." Additionally, the performances from both candidates were both vastly better than their running mates' and made many Americans question why these two aren't the Presidential candidates.
The debate opened with a reading of the protocols by the moderator Susan Page, emphasizing she enforces the rules and both candidates must comply. Page started by giving condolences to President Trump after he contracted COVID-19 nearly a week ago. Vice President Pence and Senator Harris were prompted to enter, and with their civil greetings, plus the moderator's condolences, the debate displayed the civility that was absent during the Presidential Debate. While the topics would get heated later, overall the candidates kept their composure.
The first topic of the debate was about the coronavirus pandemic. The first question went to Senator Harris and she came in swinging. Senator Harris shared the number of cases & deaths, how the Trump administration knew about the virus, and how their lack of urgency to address the pandemic has crippled our country. Senator Harris' opening swing was jarring but factual. Her aggressiveness quickly forced Vice President Pence into a position where he had to respond effectively. His response wasn't as aggressive, nor was it as truthful. 
Vice President Pence claimed that the President's decision to place a restrictive ban on China saved "thousands of lives". However, what is fabricated about this claim is that Trump didn't place a full-on ban on China. He placed various restrictions, but there were still 27,000 Americans who returned to the States from China after the restriction. Additionally, it's not certain to say that this one decision alone saved thousands of lives. Vice President Pence however did redeem himself by pointing out that under the Obama administration, when Joe Biden was VP, the US had over 60 million cases of H1N1 (Influenza A virus) in 2009 and had the disease been as deadly as COVID-19, we would have seen numbers worse than the current pandemic. However, given that Pence's biggest point was a "could've, would've, should've", the point in this category goes to Senator Harris.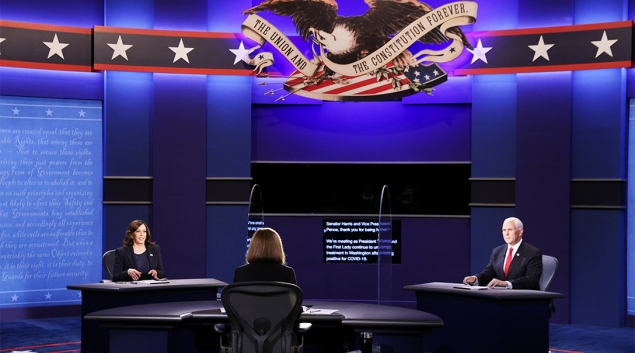 On the issue of the economy, the candidates debated how much we should tax and who we should tax. Senator Harris claimed that the economy under President Trump is an economy that primarily benefits the 1% and that under Joe Biden's Plan, he will get rid of the tax cuts Trump gave to the wealthy. Biden will that money to invest in infrastructure, renewable energy, and education. While economists have warned of a potential curb from the wealthy if taxes are raised, Senator Harris's message certainly resonates with the common people. 
On the other hand, Vice President Pence made strong rebuttals to Senator Harris. Pence claimed that under the Trump Administration, the average American family made $4,000 more after the tax cuts and that Trump's fight for an unregulated economy, helped grow the economy. He also insisted Joe Biden & Kamala Harris will raise American taxes with the Green New Deal. Harris retaliated, mentioning that Joe Biden will not raise taxes if one's family makes fewer than $400,000 a year. Furthermore, Harris went deeper to say that the Trump administration is riding the coattails of economic success under Obama and that the Trump administration is trying to take away the Affordable Care Act during a pandemic. Pence responds by claiming that Obamacare was a disaster and that he & President Trump will replace it with something better (though he did not get into specifics). Additionally, Pence continued his attack on the Green New Deal claiming it will raise taxes and crush American jobs. Both candidates brought excellent points, but the point goes to Pence as he had actions to support his claims while Senator Harris had proposals to support hers.
Finally, on the topic of race relations, both candidates kept the intensity high. Page asked the candidates if justice was served in the case of Breonna Taylor; Senator Harris replied with no. Harris elaborated on how the injustice Breonna Taylor faced, is the same injustice George Floyd and many other Black Americans have faced. Harris went on to assert that Joe Biden & her will fight for justice for all Americans and they will start by banning chokeholds, starting a national registry for officers who break the law, get rid of cash bails, get rid of private prisons, and expunge all records of those convicted for marijuana-related crimes. 
Vice President Pence offered condolences to the family of Breonna Taylor but then declared he trusts the justice system and the riots in the streets are inexcusable. Pence tried to gain the empathy of Americans by explaining how a member of the audience is the owner of a salon that was burned to the ground by rioters. Pence continued by emphasizing that there is no implicit bias among police officers and how it was absurd that Senator Harris walked away from a police reform bill drafted by Tim Scott. In her response, Harris brought up the many controversial moments of President Trump when it came to race relations. 
First, Senator Harris exclaimed that the President refused to condemn White supremacy during the first Presidential Debate and he doubled down with his "stand back and stand by" comments. Harris added to her argument, bringing up other instances such as when in Charlottesville in 2017, the President claimed "there were very fine people on both sides" in a dispute between civilians and White supremacists. Pence, of course, denied those claims and asserted that the President has condemned White supremacy many times. Pence then attacked Senator Harris' records of prosecuting 19x more African American individuals for minor drug offenses than Latinos or Whites. Senator Harris saved her bacon by pointing out that she was the first statewide officer to implement required body cameras on officers and implicit bias training. While Vice President Pence provides a great point on Senator Harris' record, Harris gets this point by mapping out a plan for justice reform and defending her record.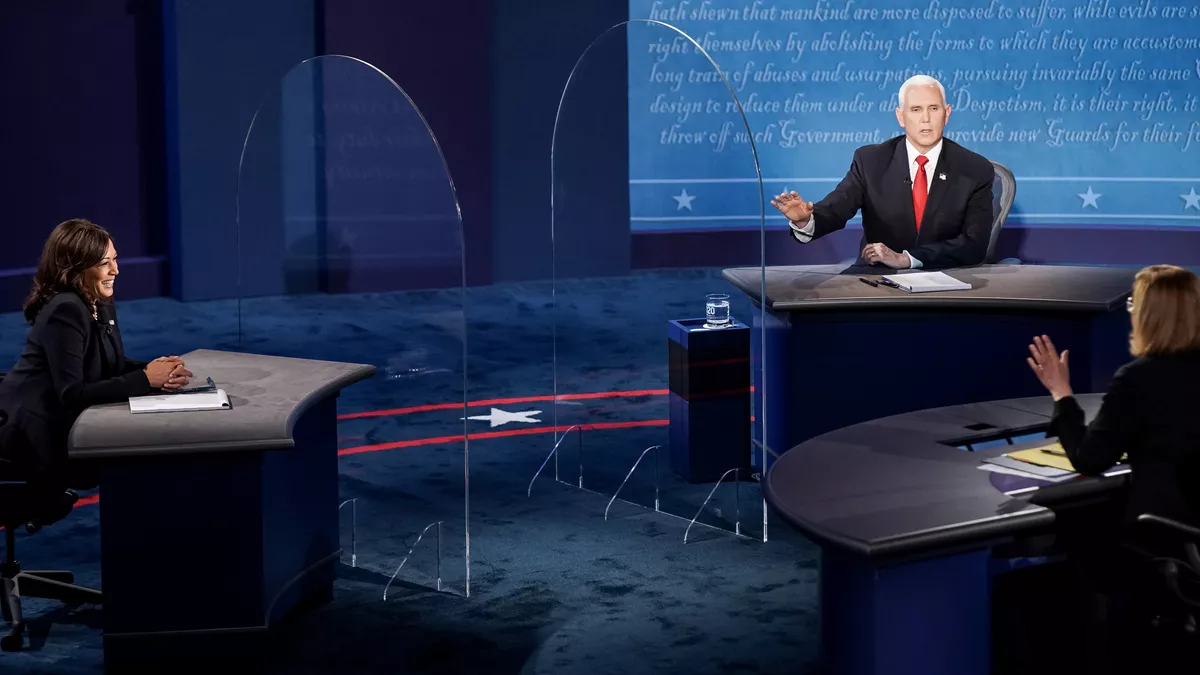 After the trainwreck of that was the Presidential Debate late last month, it was refreshing to many Americans to witness the level of civility from the candidates.  Additionally, it is almost unanimous among the public that both candidates outperformed their Presidential running mates. Mike Pence & Kamala Harris displayed class and kept calm, as well as bringing up worthy critical points. While both candidates had some gaffes such as avoiding questions, both were at their best during debate night. 
In a world where politics has become even more competitive, the question everyone is wondering is who won? In reality, America did, because it reminded us that President Trump & Vice President Biden are not the only politicians in America. The people want clear-cut answers with a clear-cut winner, and in this case, Senator Harris won this debate. She laid out visible proposals, rarely didn't follow the facts, and displayed great rebuttals against the Vice President. Vice President Pence performed surprisingly well, but he did not go into specifics on potential plans and was not truthful during the entire debate.
While Senator Harris & Vice President Pence had encouraging performances, the reality is that Vice Presidential Debates usually have a little impact on a race. However, with both candidates not being the most ideal, perhaps this could break the norm. While we do not have another VP debate scheduled, the next & final Presidential debate is scheduled for October 22nd. If this debate doesn't determine the race, then that one certainly will.
Leave a Comment