Why were youth so motivated to vote in this election?
Why students and teens from across the nation voted in record numbers this year.
The country saw many unprecedented things occur during the 2020 election, including the very impactful turnout of young voters. 
The record-breaking and historic turnout from voters under the age of 30 seemed to have played a major role in the victory of President-elect Joe Biden. 
The Center for Information & Research On Civic Learning and Engagement found that at least 50%-52% of eligible voters aged 18-29 voted in this election compared to the 42%-44% votes in 2016.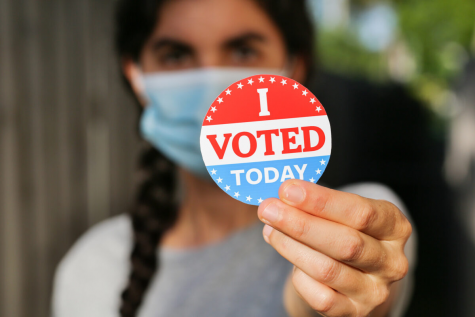 In key swing states like Arizona, Georgia, Michigan, and Pennsylvania, young voters chose President-elect Biden in considerable numbers of 55% or more.
In these key states, which combine for a total of 63 electoral votes, young voters for Biden showed up in larger numbers than his margin of victory; triggering an election decided by the American youth.
After a tumultuous campaign, controversial presidency, and a tragedy filled year, it's hard to tell what inspired teens to vote in such large numbers.
NHHS Government teacher Ms. Fowzer believes the key difference is that young people recognized the importance of voting.
According to Fowzer, the small margins of victory that decided Trump's presidency in 2016 showed people who may not have voted then, that "their vote can make a difference," additionally, she mentioned that 2020 has brought "much more attention and action on social, environmental, and political issues" that are viewed as important and polarizing.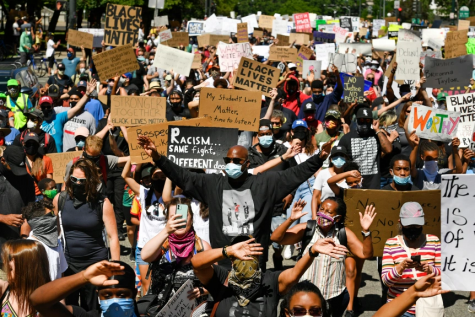 Fowzer noted that "young voters are most concerned with the environment and social justice issues," and their concern with these topics "influenced them to vote for Biden's policies over President Trump's."
Minority youth groups especially boosted Biden to a win as young Latino, Black, and Asian voters all supported the President-elect with each giving him more than 70% of their vote. 
In fact, data from Georgia and Arizona show that Latino and Black youth likely solely won those states for Biden, including a stunning 90% of young black voters choosing Joe Biden in Georgia.
Countless factors over the last four years went into the choice the youth made this election and it's nearly impossible to generalize the personal decisions of an entire demographic. But, as Ms. Fowzer explained, this historic election drew "more people out on both sides to vote so that their voices are heard."
Regardless, young voters rallied each other and decided to make a world-changing difference in this presidential election.
Leave a Comment