Looking Onto a Better Future
What North Hollywood Students Think about the Future of the Union
After a chaotic election process and a not-so-peaceful transfer of power, it seems that the dust has mostly settled and America has entered a new administration.
President Joseph R. Biden was inaugurated on January 20, 2021, along with Vice President Kamala Harris, the first woman and person of color to hold such office. 
As the country enters this new era in what seems to be one of the most divided periods in American history, many wonder what issues need to be prioritized under the Biden administration. 
The future of this country and the future generation lay hand in hand. This means that the voices of all students and young adults across the nation matter now more than ever.
A survey of North Hollywood High School students showed that over 41% of youth see COVID-19 and vaccinations as the most important issue currently facing our country. 
NHHS student Britney Flores, a junior, said she views the COVID-19 outbreak as an "immediate" issue that, "if put aside will affect the United States for years." She also added that the lack of recovery compared to other countries "puts the United States in a vulnerable position."
Senior, Daniel Mata also listed COVID-19 as the primary issue facing the nation at the moment. He explained that the issue affects everyone and is "the most prevalent in our society today."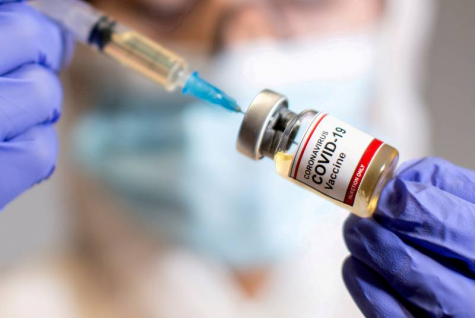 Like a large chunk of her peers, junior Mayka Giron chose COVID-19 as the most vital problem facing the United States. However, Giron specifically stressed the importance of vaccinations as they can "bring a sense of normalcy amidst a year of being in a lockdown."
COVID-19 cases in California are beginning to decline after an extremely deadly and infectious three-week span, but even with this decrease, the state is still facing hundreds of deaths every day as it becomes one of the largest COVID-19 hotspots in the world.
Another topic that students listed as an important issue was climate change, with a third of respondents choosing it as the country's largest concern.
Students like Oriana Jade, a junior, emphasized the urgency of climate change and the impact it has on the entire world. Jade mentioned that climate change needs more attention and that responsibility "falls onto our generation." 
The future of climate change and the effects it will have on humanity are still somewhat unknown. However, most climate scientists warn of a grim future if the sweeping change to reach zero net carbon emissions doesn't happen by 2050.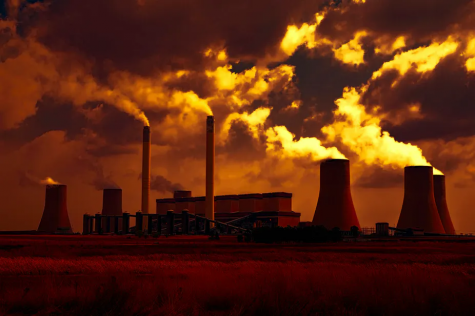 Immigration is also an area of concern for many students as nearly 17% of respondents listed it as the most urgent issue in the United States.
Jose Tapia, a junior, expressed concern about immigrant children getting lost and separated from their parents while also being "held in cages like animals." 
Most of the separation Tapia is referring to happened due to the "zero tolerance" policy that was put in place by the Trump Administration and has recently been rescinded by the Department of Justice, though the fate of many of these hundreds of families is still uncertain.
Another junior, Stephanie Lopez, explained that she is the daughter of immigrants and that her parents would often be in fear of being separated from the rest of their family while awaiting their green card. She underlined that no one should ever have to "go through the fear of being separated from your loved ones."
Mental health was an issue that not many students highlighted as the most important with only a bit over 8% regarding it as the biggest issue. However, many mentioned it as an issue they still believe needs to be addressed.
One student, Narek Harutyunyan, said he believes teenage mental health is not being taken seriously enough. He stated that "the future of the world is feeling mentally exhausted" and he added that without proper attention there could be an "extremely dark" future.
It's very clear that Generation Z has a lot of ideas for our future and many teens have the passion to make a change whether it's from personal experience or the kindness of their heart. It's time to let the next generation have a say in things.
Leave a Comment