Is It Safe to Return to School Yet?
Everyone wants to return to school. It's already been almost a year since many students have experienced physical school. But is it the right move to hasten procedures at the expense of lives? Or is it likely that these actions can be quickly implemented without risk?
Though Biden plans to reopen a majority of schools as newly elected President, his current objective does not apply to high schools. 
K-8 schools are heavily prioritized while high schools are absent in his two hundred-page strategy paper: "The United States is committed to ensuring that students and educators are able to resume safely … with the goal of getting a majority of K-8 schools safely open in 100 days." 
Understandably, the administration wants to help younger children get back into the classroom and not deal with the issues of remote learning.  
However, there are many forks in the road that he must take in order to reach his terminus. 
The surges of the pandemic, distribution of the vaccine, and approval from parents are all obstacles he will have to hurdle, along with many other issues. 
Safety seems to be a very large issue for returning to school. Biden proposes measures such as ventilation systems, testing on multiple occasions, and sanitation. 
How comprehensive will his plan have to be before a majority of students and parents are willing to believe in a safe environment? 
There is also the emergence of teacher unions opposing the return because members feel that plans are being rushed and could lead to dangerous consequences.
 According to LAUSD superintendent Austin Beutner, "There is little likelihood the low-income communities we serve … will meet the proposed 'Safe Schools for All' COVID guidelines by February 1st."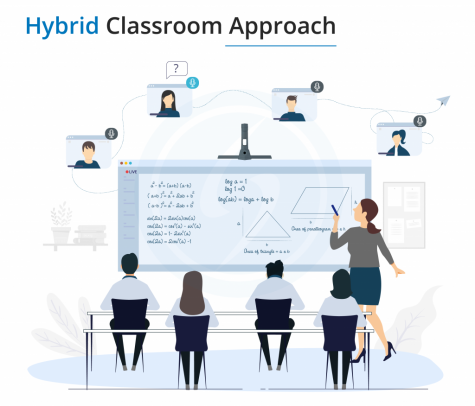 Promoting physical learning will also cause a shift in hybrid learning.
 If many students are returning to the school environment, students who had previously opted for online are bound to change their opinion. Consequently, large amounts of students will be at school when provisions are incomplete, only worsening the overall situation. 
Despite the fears arising from this dilemma, some studies suggest that schools can be secure with the proper precautions even in the midst of surging rates. 
The CDC released a study in Wisconsin that found there were only seven cases among an excess of five thousand and zero cases among staff. 
Although numbers are low, each one still holds a heavy weight.
 No one wants to be among the seven but the possibility can not be dismissed. If masks are not being worn by everyone, there is still a risk. 
Will Biden be able to uphold his promise of opening schools in his first hundred days? 
The answer remains unclear but his actions gravitate towards high feasibility. Returning to school is desirable but there are a variety of issues and consequences that must be examined before we reach the final destination. 
Leave a Comment