Meet the Highly Gifted Magnet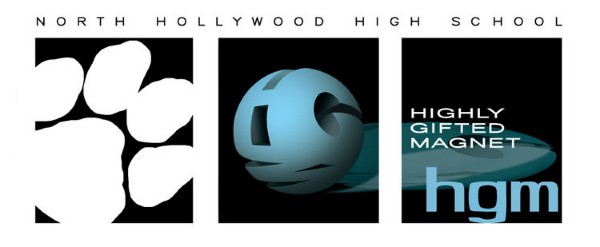 The Highly Gifted Magnet (HGM) Academy forms a crucial part of making North Hollywood High School what it is today. It is one of the smallest academies and the most competitive one in the school. 
The Highly Gifted Magnet Academy is known for allowing students to take the most rigorous courses there can be offered at school, including plenty of Advanced Placement classes since freshman year. For example, students in the academy take AP Biology in ninth grade in comparison to other ninth graders that take Regular or Honors Biology. 
The teachers and staff also make sure their students are well prepared for college life; consequently, they are as supportive as they can and always bring the best from them. They are always involved in their classes and extracurriculars and will not give up on them. 
"The HGM is a really fun and challenging place for students to learn." Mr. Bradbury, an HGM History teacher explains.
"Just today in my U.S. History class, we had an invigorating conversation about the meanings of slavery and involuntary servitude in the Thirteenth Amendment to the constitution", Mr. Bradbury describes what a normal day in the life of a student in the HGM Academy is. This shows how interested the students are in regular life. 
From a student's perspective, staff and teachers do a great job at supporting students and each other. Vishwa Durgman, an HGM senior,  for example, exemplifies that "It would not be possible without the great support from the HGM faculty who constantly assist the student's journey throughout the four years". 
The teachers are well spirited and with a great sense of humor that always lifts up stress from the difficulty of the courses; Mr. Bradbury states "The only problem I have with students in the HGM is that too many of them don't know of any music outside of K-Pop and I have to spend way too much time teaching about the 1970s and how the spirit of rock n' roll can liberate them. Outside of that, they're a pretty cool group of kids", showing gratitude for being able to form part of such a great academy in which everyone can grow up to become close and respect and love one another.
The difficulty of being in HGM does not affect how much students care about their classes as they are always giving their best efforts.
 "I love my job because I teach amazing students! My students are incredibly bright and curious, but they're also just nice kids. It's great to watch them support and encourage each other even in a competitive environment" Ms. Espinosa, an HGM Science teacher exclaims. 
Of course everyone has their struggles, even them. Durgam exclaims "As much as we are known for our achievements, we are indulged to procrastinate and we will all be affected by senioritis at some point. However, we always can rely on our peers and the school to regain strength and dedication to succeed."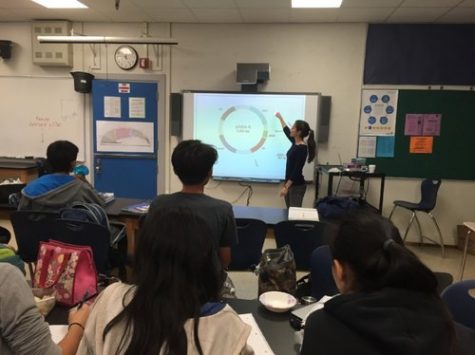 Ultimately, the rigorous HGM Academy is welcoming and accepting of everyone who needs their help in any way. The students cooperate with each other to make themselves the best version of each other that they possibly can.
With the help of teachers and staff, they are able to survive the most rigorous courses the school has to offer because of their drive to succeed and high motivation. 
Leave a Comment