LAUSD's Unpopular Plan for a Return to Campus
North Hollywood students give their opinion on LAUSD's newest plan regarding a late-April return to on-campus education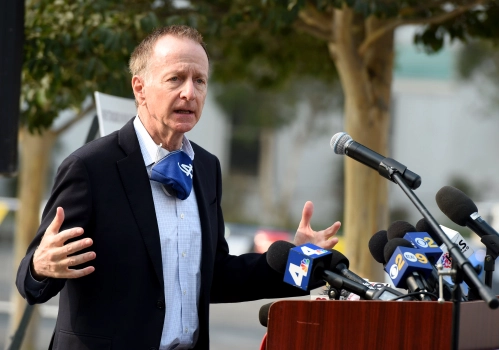 As the United States vaccinates millions of Americans each day, the leaders and communities around the country are preparing to shift to a post-pandemic world. At almost 2.4 million doses each day, over 69 million people have had at least one dose of the vaccine, which makes up over 21% of the US population.
LAUSD superintendent Austin Beutner announced that mid-April is the target for elementary schools and "the end of April for secondary schools." Beutner added that vaccinations for school staff are "a priority from the beginning".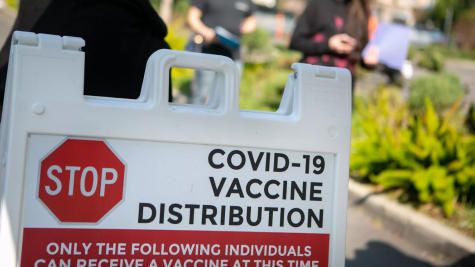 The plan proposed by the district isn't what most students and staff are used to. LAUSD explained that the plan is for students to still be educated through zoom on campus with their homeroom classes.
North Hollywood High School students were not in favor of the plan, with the overwhelming majority saying they won't return to school in the final weeks of this semester given the current situation and plan.
A small amount, around 20%, said they would attend if vaccinated. However, it seems the current proposed plan is curbing the enthusiasm of almost every student. 
Senior Daniel Mata said he felt it's "insulting to trade my health for a few weeks of a transitional period," and that even if he got the vaccine, "it'd still be too early to return to school."
Cynthia Flores, a Junior, also expressed her concern about reopening this semester by saying it would be "too complicated and confusing." She went on to say that she doesn't "see the point of going back when we're just going to be in a single classroom all day on zoom."
There are also students concerned about their safety in a classroom. Junior Kayla Gutierrez is one of these students and she said that she doesn't "know if it would be safe."
Another student, Naidelyn Ruiz, explains that she opposes the reopening because "even though covid cases are decreasing, if we open schools in April it could increase them."
Junior Oriana De Quay said the idea is "pointless". She feels that the current structure is better for students than LAUSD's plan because "having shorter days have allowed a lot of people to thrive mentally." She mentioned that even she has "been able to step out more and disconnect."
Andrea Esquivel brought up another point regarding this plan. She said that a hybrid model wouldn't be effective because "its main focus is for students to socialize and be around people and there's not really any academic benefits". She also emphasized that many students wouldn't even benefit from it socially because they don't know anyone in their homeroom.
It's clear that students don't approve of LAUSD's model. They want the ability to socialize in a safe environment where they can still learn but many students feel this plan is lacking some, if not all, of those factors.
There are still plenty of unknowns surrounding the reopening of North Hollywood High School as nothing has been made official except a "target date" set by the district. For now, students, staff, and parents will all have to wait and see what's next.
View Comments (1)