Let's Talk About UC Admission Decisions
The college application season is coming to a close, with many decisions released. Arguably the most important of these for a California resident are UCs because most if not all of these students will apply. 
This year, the UC dramatically altered its admissions process by forgoing SAT and ACT standardized tests.
 Consequently, there was more of a focus on other factors such as GPA and extracurriculars, and teacher recommendations. 
Because tests were no longer required, many more applicants flooded in, especially those from underrepresented minorities. 
According to UC Santa Barbara's Director of Admissions Lisa Przekop, the university saw a 16% increase in applications from high school seniors. 
According to the University of California Office of the President, the UCs as a whole saw an 18.4% increase and even a 7.4% increase in transfer applications. 
Interestingly, the proportion of underrepresented minorities didn't increase more than other demographic groups.
 Przekop also mentions that the number of first-generation students applying actually decreased, likely due to the lack of circulating information arising from the pandemic.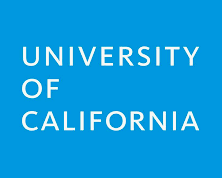 North Hollywood High School senior Shion Murakawa was accepted into both UCLA and UC Berkeley, arguably the two most prestigious UCs.
Weighing in on this year's decisions, he says that "it definitely became more complicated because of the pandemic and removal of test requirements." He believes that he was chosen because of his strong well-roundedness in GPA and extracurriculars. 
The next step after attending a UC would be to look into scholarships and applying to some of them. Many of these scholarships have simple instructions and can easily be completed. For students such as Shion who have been accepted into UCLA, there are a variety of scholarships available. 
At North Hollywood specifically, one potential scholarship is the Draine Family Foundation Scholarship which awards $1000-2500. Some of the requirements are being enrolled in the College of Letters and Sciences, having a minimum of a 3.0 GPA, and being a US citizen.
Another more significant scholarship is the Carol L. Merione Educational Foundation which was made to dedicate Carol Merlone who graduated from the school in 1942. This scholarship is meant to serve students who have performed highly in academics, leadership, and community service. The amount awarded is $20,000 which can be paid over four years. There is no direct application needed but a google doc form had to be completed by March 31. 
The college admissions process became more unpredictable this year with a surge in applications and the pandemic's effect on rising college freshmen.
Many people who thought they could get into UCs were rejected for a variety of reasons.
This brings up the question of whether UCs should continue to decline standardized tests as part of their selection. 
Maybe this year was a brief implementation due to the pandemic. Or maybe students will have to adjust their strategies in order to be accepted into these schools. 
Leave a Comment