Urbane Cafe: Best New Gourmet Sandwich in the Valley
You'll Want to Hit Up This Place Next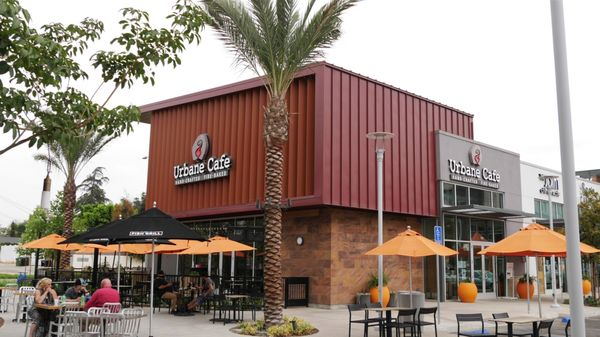 A burst of savory with a hint of sweetness; a bite of juicy chicken complimented by melted cheddar cheese; a tanginess offered by an apple coleslaw or a trace of spice from a chipotle aioli; all sandwiched between two chewy slices of "hand-crafted, fire-baked" bread. What can be better than that?
If your mouth began watering and your stomach grumbling at the description of these appetizing choices, then Urbane Cafe is your next must-try sandwich joint.
The establishment, which had their grand opening July 6, 2020 in the newly built (and still-being-built) Noho West shopping center, offers a wide variety of flavorful options that serve to not just remind us of our neck of the woods, but create something of a culture fusion as well. To illustrate, menu items range from "The Californian (artichoke hearts, avocado, sundried tomatoes, mozzarella cheese, and lettuce with an herb aioli) to the "Tofu Banh Mi" (tofu, cucumbers, jalapenos, pickled carrots and onions, radishes and a sweet chili aioli).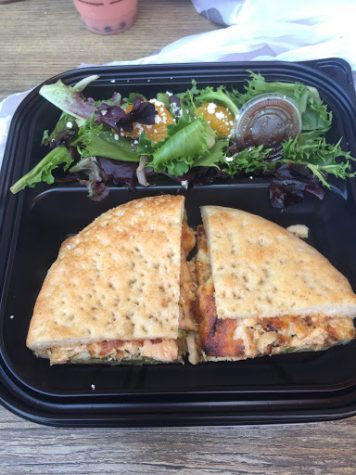 My favorite? The Santa Maria BBQ sandwich, and other customers seem to agree.
Katie Eisenberg, North Hollywood Junior and first-time Urbane patron says, "I ordered the Santa Maria BBQ sandwich. It was very flavorful. The bread they used seems to be freshly made there and the Applewood-smoked bacon had a very appealing taste. 10/10 recommend."
From the very first time you step into the restaurant, you are greeted by the welcoming aroma of deliciously yeasty creations, including cookies and the cafe's to-die-for signature focaccia that they use on all their sandwiches.
But what if you do not feel like having a sandwich? No problem – Urbane Cafe's menu also boasts soups and salads as well.
"The Ahi Tuna salad's dressing gives me a will to live. Dipping the bread into it makes it even better," says Arielle Ilan, who regularly frequents Urbane's location up North in San Luis Obispo, California (which only proves that this Valley site is not a fluke, the whole chain is something special).
 While the price may be a sore spot for some purchasers, with an average sandwich being around $12, each dish comes with a complimentary side salad, which makes the buy that much more worth it.
And it is not that kind of place where they have one or two good things — it seems to be that a majority of their menu has winners.
Darveen An, Notre Dame High School attendee, who got the "So Cal" sandwich, reviews, "I really liked the flatbread they used. They didn't put a lot of guacamole but other than that it tasted fresh and I would go back."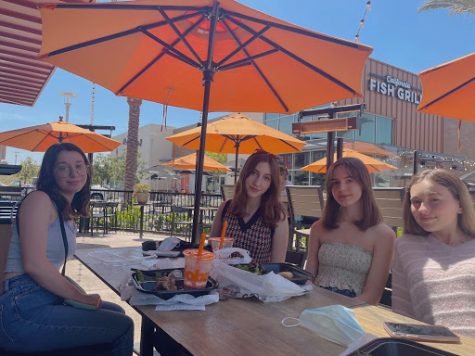 In conclusion, no matter what menu item is chosen or what location it was acquired from, there is one thing everyone seems to agree on: if nothing else, go for the bread.
Leave a Comment