Science Bowl Huskies Win 2021 Nationals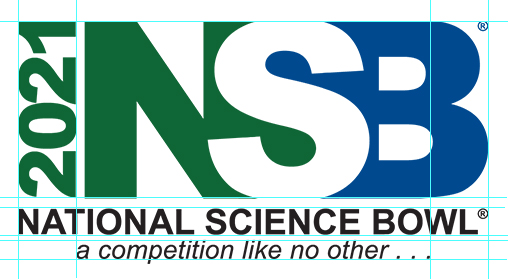 In recent weeks, North Hollywood's Science Bowl team has brought home their biggest win yet, first place in the 2021 National Science Bowl Competition, marking the end of a twenty year struggle to place first.
 The winning team this year consisted of North Hollywood seniors Albert Zhang, Shion Murakawa, Eric Yoon, Lydia Qin, Theodore Dupont, and coach Altair Maine.
For those who are unfamiliar, the National Science Bowl (NSB) was founded in 1991 via the Department of Energy, in which, from them, both middle and high school students have undergone head-to-head competition covering multiple areas of science-related notions/concepts/phenomena.
With Covid restrictions, the NSB was no different in restructuring its competition in regards to the shift to majority virtual platforms. In previous years, in-person events featured knockout-style, buzzing rounds where winners continued advancing until the very top of the circuit.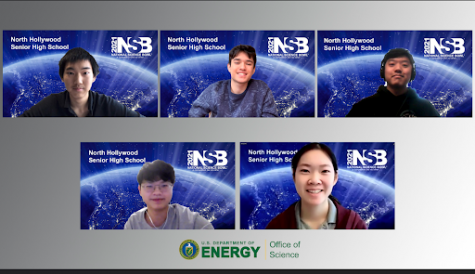 This year demonstrated something more distinctive, as "Instead of buzzing against another team and trying to out speed them, each team answered the questions on zoom with their teammates and tried to get the highest score", Science Bowl member Lydia Qin states—supposedly to rid of unfair variables such as internet speed.
This, in turn, "eliminates the ultra-speed aspect of typical Science Bowl, and puts more emphasis on having deep knowledge", says Science Bowl captain Albert Zhang. Additionally, participating students and coaches were required to turn on their cameras, as well as secondary cameras to reveal their surroundings during the competition—a further anti-cheat, fair-game precaution.

Prior to their National win, the North Hollywood science bowl team won two other notable competitions— an MIT invitational and the LADWP regionals. Both competitions saw increased participation due to the remote hosting of events. The MIT invitational, which took place on November 7, 2020, hosted 40 high school teams, almost twice as many teams as last year.

Their next win took place on February 20, 2021. The regional competition hosted by LADWP was held virtually in the wake of the COVID-19 pandemic. Each member of the North Hollywood team was given a $1000 Hitachi Scholarship while the North Hollywood science department received $3000.
Winning this competition then allowed them to advance to the national LADWP competition, starting with a series of preliminary rounds against 63 other regional qualifying teams, eventually leading up to the championship competition in May, where the North Hollywood team secured first.
"We found out that we won when the final results were announced in the awards ceremony Zoom meeting. Of course, the entire team was excited and happy. It definitely felt a bit odd because we had spent the entire day competing without interacting with other teams. I think it took a couple days for all of us to process what had happened", expresses Science Bowl member Lydia Qin.
North Hollywood Science Bowl has a legacy to uphold with over 20 past national championship qualifications and two victories, thanks to Science Bowl Coach/North Hollywood science teacher, Mr. Maine. As stated by Science Bowl captain Albert Zhang—"every new and joining member soon realizes that the North Hollywood Science Bowl team has a tradition and expectation of excellence." 
As such, any student wanting to participate in this club must heed the current captain's advice: "Learn a lot of science! Pick a subject you're interested in and start reading a textbook about it. In the end, that's really all that matters, and hard work invariably pays off. I believe tryouts will be in the fall, so spending some of your summer to study would be ideal."


Leave a Comment