The Benefits of Taking a College Class
High School students may decide to take college courses for many reasons; from educational purposes to finishing their A-G requirements early; taking an extra college class is always a good idea.
As a student of LAUSD, you have access to all of the LACCD (Los Angeles Community College District) classes, only needing a K-12 dynamic form completed to register for classes. Classes can be used to learn new and exciting material, finish graduation requirements, and get college credit.
A recent high school graduate states, "I used these community college opportunities to speed up my graduation. I'm currently a freshman at UCLA and if it weren't for these community college classes I would currently be a junior."
He also states that, "The classes were of very good quality and the professors were very understanding; there was a point where I was even taking seven additional classes from the six I was taking at high school."
Students can apply for these courses during any time of the year, only needing the K-12 supplementary form signed by their counselor.
An NHHS senior describes his experience saying that, "The classes were great. Before coming to high school, I took two Spanish classes and I didn't even need to take Spanish anymore, the requirement was done before I even came here."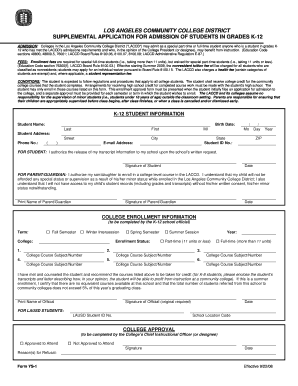 Classes also have very flexible schedules with some classes being as short as five weeks  to year long classes.

A UCLA freshman, Angie Zhang, expressed that, "The classes were of great quality and I loved how the length of the classes were so flexible! They really helped me out and I was able to finish graduation requirements a lot quicker because of them."
More students describe their experience as "shortcuts" and they don't regret their decision to take the classes.
Sarah Choi, a recent high school graduate, said this about community college classes; "One thing that really helped was the LAUSD-LACCD bulletin. It's basically a reference sheet that shows the college equivalent of high school classes. This really helped me choose what classes I wanted to take and some of the classes will even boost your GPA!"
There's also a wide variety of courses available, with  fully in-person classes, hybrid classes, classes over ZOOM, and fully asynchronous classes. Classes also range across plenty of subjects, having many options for students interested to choose from.
Jonathan Collins, A UC Santa Barbara freshman who graduated from Eagle Rock high school said that, "The asynchronous classes were a life changer during the pandemic. I was able to take many more classes than I would've been able to and I really feel that it helped my chances of getting into UCSB."
He also stated that, "Not only did it help fulfill my high school A-G requirements, but it helped with my GE (General Education) requirements for my major at college. With those classes, I estimate that I could graduate in three years instead of the traditional four."
Most students seem to favor taking college courses early as a way to get ahead in both high school and college. They see it as an excellent way to get ahead on their education and they all seem to have positive encounters with them.
Leave a Comment
Your donation will support the student journalists of North Hollywood High School. Your contribution will allow us to purchase equipment and cover our annual website hosting costs.