Pumpkins, Pumpkins, Everywhere! – Do people decorate for fall?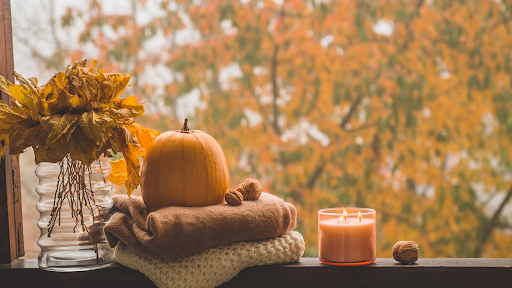 Fall is here and the celebrations are near! Decorating for fall provides a warm atmosphere for a cool season, and the themes could vary depending on which holiday occurs. Although, a lot of people only decorate for the holidays, and not for the season itself.
Usually, the first things that come to mind when the overall fall theme is mentioned are pumpkins, falling leaves, autumn foliage, cinnamon, apple cider, warm drinks, and more! Especially pumpkins, as they are considered a must-have decoration and an icon for the fall season since they play a big role in Halloween and are usually harvested during fall.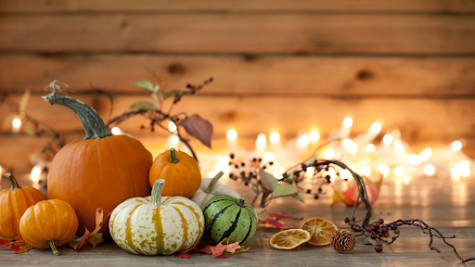 This is why decorating is a huge part of culture, as people from all around the world find joy in decorating their homes and/or workspaces to brighten up the mood. But is decorating only done in preparation for the fall holidays or do people do it for the season in general?
"I decorate for Halloween and a little bit for Thanksgiving. But my favorite theme for fall decorations is the overall autumn theme. But I never really keep the decorations up after the holidays end unless I don't have time to take them down," says Isabella, a student in the 9th grade. A lot of people prefer the fall theme, but that doesn't necessarily mean that people decorate for it. 
Plus, Halloween decorations usually lean more towards the spooky theme rather than a warm one. This is one of the differences it has to offer. 
Although, some people don't even decorate for fall at all, like for example, Charlize, a student who celebrates but doesn't decorate says, "I don't decorate for Halloween because it's not the biggest holiday in my family, so we just do the candy part. Plus, there's no point to really decorate that much because we live in an apartment." It should be considered that some people live in apartments, so they don't really have the space or reason to decorate seasonally in the first place.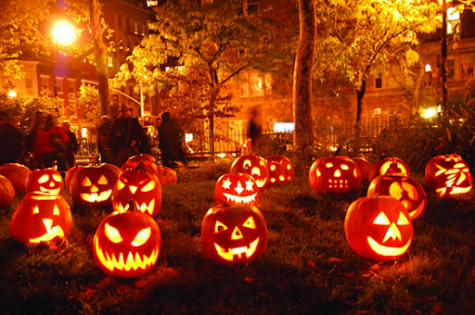 Still, the majority of people enjoy decorating, and some even do it for not just the sake of decorating for a holiday or celebration, but for the sake of having decorations for the nice touch that it gives. And a lot of people still get excited when decorations are mentioned, especially seasonally or for the holidays.
"Hearing the word decorations might make me excited if another person is decorating and I can just admire the scene after, but if I need to decorate, I will take too long to decide where everything goes." says Vanessa, a student who attends NHHS. Some people just aren't the decorating type, and just like to admire decorations done by others. Even if some people don't decorate, they still enjoy going out and seeing the festive decorations and lights in places like the mall or restaurants.
Even some teachers decorate for the fall season or the holidays that occur during the season. "My biology teacher already put up some cool Halloween decorations." says Vanessa. Some teachers are brightening up their environment for the holidays and adding some fun to the classroom. It also helps that fall is a season that many people like. 
"My favorite season is fall because the weather is nice," says Isabella. A good amount of people consider fall as their favorite season thanks to the good weather that occurs, especially in our area. 
Most people consider fall as a cozy and relaxing season, with fun holidays and a variety of decorations that could vary from the spooky theme of Halloween, to the festive and warm theme of Thanksgiving. Although, whether people decorate for fall or not, really depends on their spirit, enthusiasm, environment, and circumstances. Happy Fall!! 
Leave a Comment