Scandal or Betrayal?
Olivia Rodrigo accused Joshua Bassett of betraying her–but is that fair when her fans believe she betrayed them?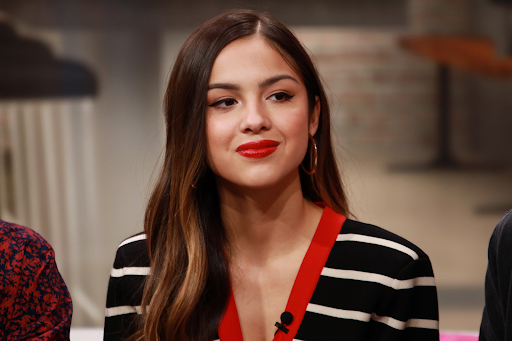 Olivia Rodrigo was only 18 when she dropped the hit album of the summer of 2020, gaining instant popularity and fame. In fact, her single "Good 4 U " broke the Spotify record for the most plays in one week. The success seemed almost overnight and perhaps it was too good to be true. One by one, a long string of fellow musical artists and their fans are coming out and accusing her of plagiarism.
The most prominent account of plagiarism is heard in Rodrigo's "Good 4 U" chorus, which sounds agonizingly similar to that of Paramore's "Misery Business." She has also been accused of plagiarizing her Sour album concept from an indie band called Pom Pom Squad, which features practically identical photos to Sour in their album Death of a Cheerleader. Courtney Love has also called Rodrigo out for copying the 1994 Live Through This album concept by Hole. In addition to this, she has also been accused of stealing a guitar riff from Elvis Costello's song "Pump It Up" in her song "Brutal."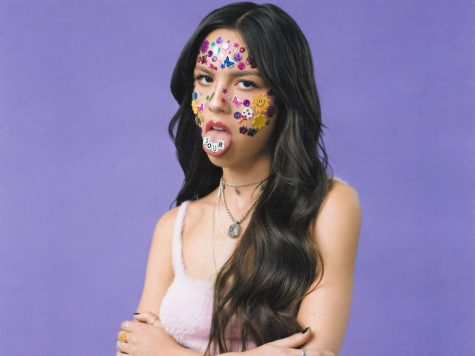 Comparison of an album concept photo from "Sour" to an album photo from Pom Pom Squad's "Death of  Cheerleader".
All of these accusations paired with hefty evidence left her fans disappointed. Olivia was known for being a musical creative who would write hundreds of original songs. "It's disappointing. We were all rooting for her yet she betrayed our trust." says senior Camille Bertet. 
Many of her fans shared this sentiment. People were lashing out on social media, trying to cancel her or simply spread hate on her name. The string of accusations led to a scandal that greatly damaged her reputation. "It makes me wonder what other songs of hers may be plagiarized," says senior Katie Eisenberg. With the truth out in the open, fans feel like the individuality and originality of her music has been taken away.
Rodrigo is now facing costly consequences. She's had to pay millions in royalties and writing credits. Instead of earning from her songs, she had to grant Paramore's Hayley Williams and Joshua Farro a royalty share of 50% from "Good 4 U."
The whole scandal has also damaged Rodrigo's reputation. Her future career will be affected by this because her integrity as an artist is now discounted. Some fans have lost faith in her or worry it will happen again.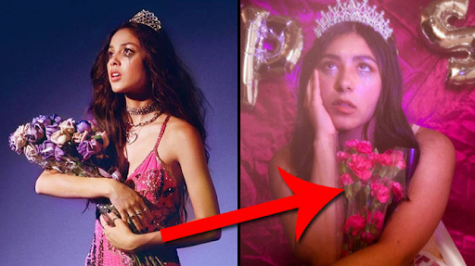 Yet some take a different approach. Senior Stephanie Lopez says, "Others have plagiarized without even giving credit, so why is Olivia being singled out? She's made up for it and her label company made a public statement too." In her opinion, the whole situation was blown way out of proportion.
So the prevailing question: who is at fault? Is it all Rodrigo's fault? Some fans say that her music directors and managers failed her–that they should have caught the plagiarism before the album reached the public or not implemented it themselves. As for if she knew it was plagiarized, this remains ambiguous. It can be assumed she had a team that arranged the album concept photos and even chose music tracks for her songs. However, it should be noted that she has mentioned that her work has been greatly inspired by other artists.
Plagiarism is not uncommon in the music industry. Rodrigo is a mere blip in the long list of artists who have plagiarized. One of the most famous cases of plagiarism in the music industry is that of Led Zeppelin's Stairway to Heaven, accused of sounding similar to Spirit's 1968 song Taurus. Another case was when George Harrison's hit My Sweet Lord was called out for plagiarizing He's So Fine by The Chiffons. For many music fans, plagiarism is a "been-knew" in the industry. That's why some fans, like Stephanie Lopez, don't think what Rodrigo did is a big deal. 
At the end of the day, Rodrigo still holds the hearts of many fans and her music is still popular. Cynthia Flores, a senior, states, "Olivia was smart enough to be responsible and credit the samples she used, in addition to paying off the accusers. She's excused now." It is most likely the entire incident will blow over. But she will have to work hard to regain the favor of the public majority. 
Leave a Comment