9th Graders' Thoughts on AP Classes
A Difficult Worry with a Straightforward Solution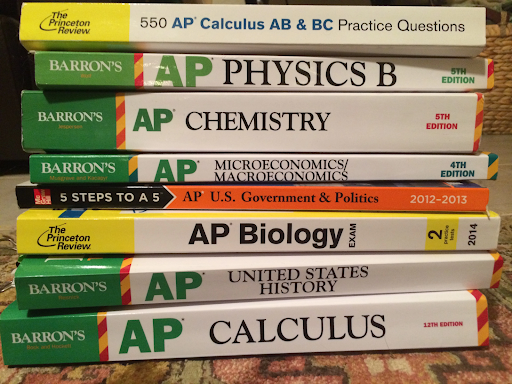 If students in regular classes excel, a choice is offered. This choice is between classes such as honors and AP classes. Amongst these options, the latter tends to stand out.
"AP" stands for advanced placement. Students who take AP classes are signing themselves up for a gpa boost and college preparation at the cost of extra and more difficult work. Because of this, it may seem like a good idea to take these classes. However, you will most likely have a hard time deciding if you are a 9th grader.
Most 9th graders are unaware of the details of the classes. They may not know what teacher they will get and how they teach. Difficulty also depends on the subject being taught.
There are a variety of confusing factors when trying to predict the adversity of an AP class. New freshmen especially have a hard time when it comes to choosing classes for the next year.
Honors freshman Alexander Zambrano says, "I really don't have a good grasp on what AP classes are like. For me, it's like taking a risk." Others show opinions which are similar to Zambrano's.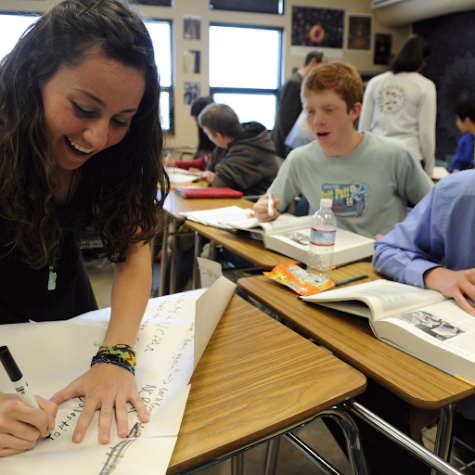 Freshman Kevin Lopez says, "I've gotten most of my Spanish done in middle school. I'm ahead right now and I'll have to take AP Spanish next year. I'm really uncertain on how this is going to go but I have to do it regardless."
Uncertainty is inevitable. To get prior information about specific AP classes, an explanation from one's counselor or teacher is required. The extra steps in understanding plus the extra work that the classes give gives some a negative opinion right off the bat.
A counselor is in the process of talking to a senior.
When it comes to having made the decision and actually taking an AP class, it's possible another hurdle can appear. This hurdle happens to be stress.
As previously mentioned, AP classes require more work. To balance this with other classes is something that may be hard for the new students.
Thankfully , there is a plus side to all of this. You are capable of changing your classes. Lopez says, "At least you can switch out— during the first week I think." If you believe that your academic abilities are not up to par, you can switch.
It's a difficult matter when choosing an AP class, as you are mostly unaware of the complications to come. New students especially feel this. On the bright side, you are able to switch classes after getting a general idea.
Leave a Comment