Climate Change on Campus
Climate change is an ever growing problem in our society. It causes environmental damage, species and terrain displacement, and health problems in organisms. Global temperatures are heating up from the atmosphere's exposure to pollutants. The older generation started this nasty cycle. Now it's up to the younger generation to fix it. 
Here at North Hollywood, many students care about the environment. We see that in the flourishing agriculture area, rich with plant and animal life. We also are located in California, which has relatively liberal views when it comes to preserving the earth's natural resources.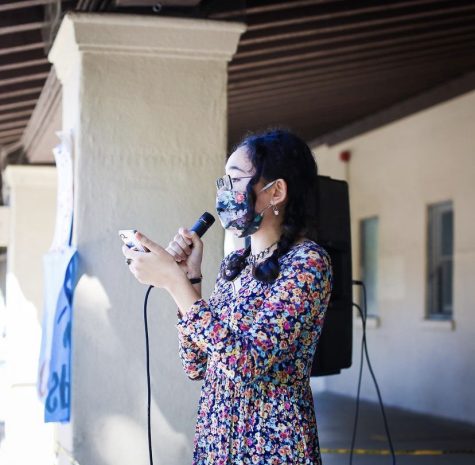 So it was only natural when the students staged a walkout to protest climate change. The plan was to march out of school at 11 am on March 25th and go downtown where a protest would be held at the courthouse. 
Of course, school administrators could not endorse ditching class even if it was for a cause they believed in. So instead, a climate change event was organized here on campus. A group of sign-wielding students congregated in the quad, their signs reading this such as "People over profit" and "Choose Eco not Ego."
Three girls stood up before a crowd and spoke bravely about their beliefs in stopping climate change. One of these people was senior Sarah Cave. She states: "I just wanted people to understand why I was walking out of school and why change could only come from out. Nothing is going to happen from attending a climate forum during nutrition AT school."
She is one of those who chose to walk out. She did not believe the event in the quad could promote change because it was within the school, in a sheltered environment. "We wanted to bring attention to the fact that students were willing to miss class in order to show the cabinet and the mayoral candidates that we care about our environment and we care about the state of our planet." 
A lot of those who walked out were seniors, so this approach makes sense. Many of them are of voting age and future mayors may want to take into account winning th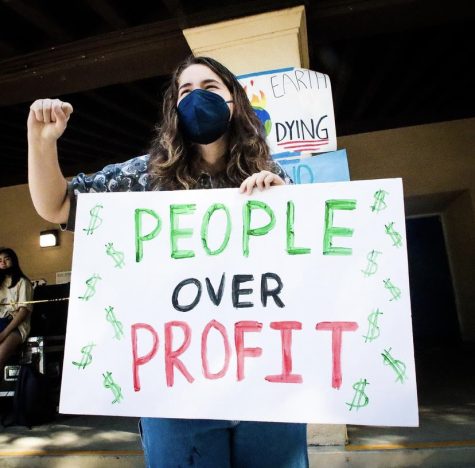 eir vote in the next election.
At this day and age, it's been proven that direct democracy is not how the United States is run. A representative is needed to promote change here. Sarah is disappointed in the selection of mayoral candidates. 
"Most of them have absolutely NOTHING related to climate change in their platform, which is a monumental issue. We need a mayor who's going to directly endorse the Green New Deal," Sarah says. This march for climate change was a march to save our earth and inspire a candidate who will stand for what they believe in. 
Every person on earth is affected by climate change, whether it be directly or indirectly. Gen Z is taking this problem into their own hands after no results for so long. 
"We need to fight for a better world, for EVERYONE, including people that have historically been mistreated and swept under the rug, especially Native peoples." Sarah emphasizes the role of human rights in this fight. The problem of climate change is connected with so many more that are rampant in modern society. 
Perhaps a healthy earth could be one more step towards the utopia humans have been yearning for for so long.
Leave a Comment