STEM Magnet Town Hall Meeting A Smash Success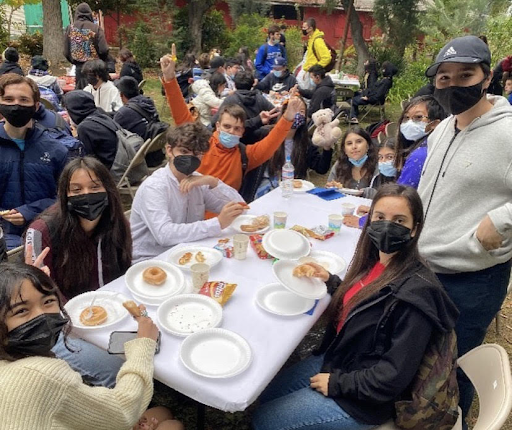 The STEM magnet is one of three magnets at NHHS. The magnet specializes in "an alternative course of study that prepares students for college and career readiness in the Science, Technology, Engineering, and Math."
Each month, the magnet hosts a town hall for all students in the program, which is a meeting where all the students in the magnet gather together and celebrate the month, similar to HGM house meetings. This month's town hall had some twists and surprises.
The town hall took place at the agricultural area and as a celebration for pi-day (3/14), students got opportunities to "pie" teachers in the face. Many anticipated that the newly incorporated idea would make the town hall much mor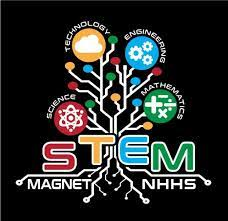 e unique and thrilling and their anticipation wasn't wrong.
Tyler Luangpheth, a freshman in the magnet, stated that, "I think it was a very fun, great, and thrilling experience; it was a very unique town hall, distinguishing  it from all the others. The addition of the teachers getting pied made the atmosphere of the party very intense and exciting." 
He also stated that, "Apart from the pies, it was a very fun party and me and my friends had lots of fun. It was a lot more organized and better than the last town hall in general."
Another freshman of the STEM magnet described the town hall as, "An extremely needed escape from stressful classes." He also affirmed that, "My personal favorite moment of the town hall was when Mr. Sanchez (STEM math teacher) got pied in the face."
He also stated that, "One downside of the town hall is that I don't think everyone was able to get food. In the last town hall everyone got one or two slices of pizza but in this town hall it seems that there wasn't food for everyone. Apart from that though, the town hall was amazing and it was very fun."
Moreover, another freshman described it as having "lots of differences from last town hall. The last town hall had many problems and it was just unorganized as a wh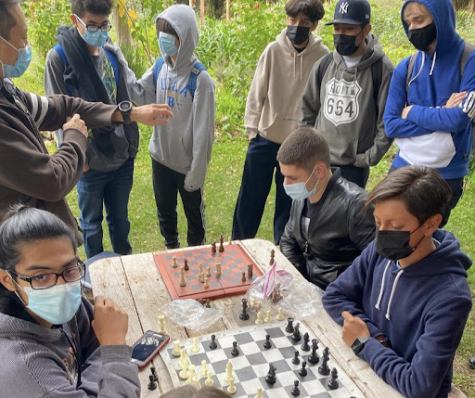 ole. The town hall was very  thrilling and it was lots of fun. I'm also glad that this town hall was a lot more organized and was a lot better than the last one."
She also stated that, "I'm really excited for the next town hall and I hope that it has its own unique twist just like this month's town hall."
Furthermore, a sophomore of the magnet divulged that, "I really enjoyed the town hall and I look forward to next month's and all that trail it. My personal favorite moment had to have been when Ms. Hill (STEM English Teacher) got pied in the face; it was very fun to watch." 
Many reported the town hall being a very fun and thrilling event and how it was substantially better than the last one. They also anticipate that the next town hall will be even better and that they are very excited for it.