High School Musical
The first musical of the year is leaving the impact of the medium in NHHS. The drama club has been working tirelessly to train, and reenact the 2006 Disney Movie, High School Musical. 
High School Musical is a satire, with the ideas of the play Romeo and Juliet. It's a romance and a comedy, with elements of drama. Our two main characters are Troy Bolton, a stereotypical jock, and Gabriella Montez, a stereotypical nerdy girl. Both to deal with their arcs of love and differentiate their hobbies, even if people don't agree. Both of our protagonists are also participating in a musical, which plays in the fact that this is a mix of a movie and a musical.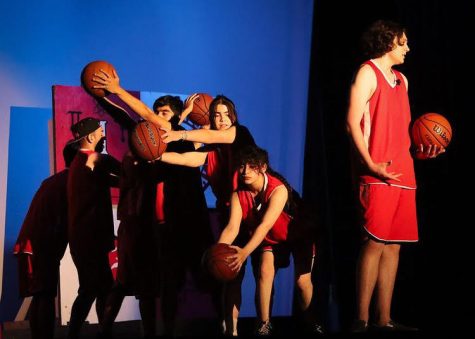 Our school's play happened on Apr 29, 2022, and Apr 30, 2022, at 6 pm. It took place in the auditorium. It went from six P.M. to eight P.M. 
The director talked about the average day when rehearsals happen: "We have everyone sit down in the audience. Then we discuss what we'll be practicing. Usually, it's scenes and or dances."
The choreographer added, "Most rehearsals last until 8:30 pm".
The director explained how difficult it was to find the right actors. "There was a major amount of people willing to act, but finding the people for their best roles was challenging".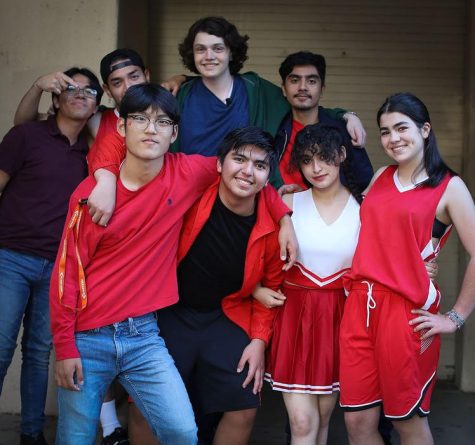 The choreographer went up to say. "It was also difficult to keep actors when they didn't get their desired part".
The director also mentioned making the play while COVID-19. "At first, we were unsure if we had to follow the COVID procedures, but once the mask mandate was lifted, we were able to be freer with the process."
The play was ultimately a smash hit; the actors gave their best performances and worked so hard to pull it off. The props transported the audience to the fictional East High School. The rest of the cast helped illustrate the story, with lighting and dances. Finally, the songs were perfectly reenacted and the actors didn't fall flat.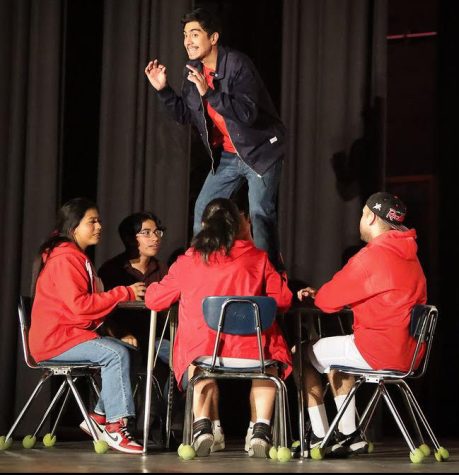 Overall, the musical was an impressive achievement for NHHS. From the training and planning of the actors and teachers to the COVID-19 slowing the team down, this play and music will always be legendary. Ultimately, the play was seen by a lot of ecstatic fans, for it took days if not weeks to finish. Hopefully, our drama club will be able to make more musicals like this in the future.
Leave a Comment