Student Workload and Stress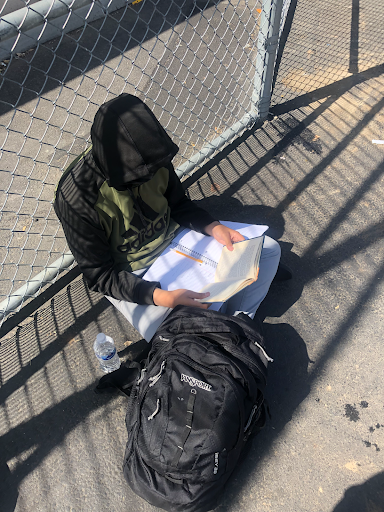 Everybody has experienced stress. Whether it be constant or from time to time, it is an unpleasant feeling. When speaking of students, stress mostly originates from the workload.
Great things are expected of students. It makes sense when schools provide challenging work, as it is to prepare the soon-to-be graduates for their future. However, the pressure may be too great at times.
The typical student has six classes that assign classwork and homework. Having to do work, in general, can be mentally taxing. It gets worse when there are too many assignments given from a variety of different classes. Work can be hard, and if not, then time-consuming.
NHHS freshman Ryan Benevides shares, "When I end up having a lot of homework, it basically makes me feel every emotion but happiness." Many students hold an opinion similar to that of Benevides'.
Having an abundance of tedious yet important assignments provided by multiple classes can have a lot of impact on a person's mental health. They can lose their motivation and can also lose sleep if they spend too much time working on it.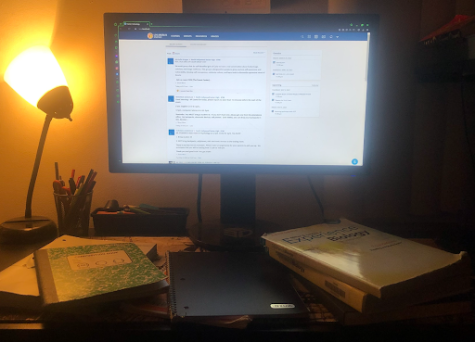 Take, for example, the days leading up to finals. To make sure a student has scored well, lots of practice can be given. This practice can be either classwork, homework, or both.
"I'm positive that preparing for finals and taking them is considered somewhat of a hassle for everyone," says Kenneth Rudd, a sophomore. Additionally, teachers are likely to assign this practice all around the same time. As a result, lots of work has to be done.
When looking over tons of assignments, it is appropriate for a student to feel stressed.
This feeling is amplified when it is for something as important as finals. In addition, clubs and things alike can slow down progress.
Students may be able to go home and spend the rest of the day doing their work, but they need time to themselves too. Their school and personal life can end up interfering with each other. If this happens to be the case, further difficulties are to be expected.
But when the times get rough and stress genuinely begins to take a toll on an individual, there are helpful methods. Though some may seem like common sense, they do make a difference when done properly.
The aforementioned methods can be something as simple as breathing techniques. "When trying not to stress, I usually try to clear my mind by taking deep breaths," says senior Stephen Chung. "Work can get to you, especially if you let it pile up."
You can also try to get an early start on assignments. Perhaps you can make it a habit to think positively. And when overwhelmed, you can always try to ask your teachers for an extension. 
Heavy workload and the stress caused by it are inevitable, but not very hard to deal with. As long as you take the correct actions, everything should be alright. Make sure to not forget that others are there to listen and help too.
Leave a Comment