Preparations for Prom
Prom is coming! As prom approaches many students have been getting ready by shopping for the right dress, "promposals", and wondering how the night will be. As well as getting prom ready, which Leadership has been in charge of doing for the past couple of months.
This year the theme of the event will be Met Gala: Roaring 20's. The students took a vote for the theme after previewing the venue. Prom will take place on May 14th from 6:30 to 11:00 p.m at the Pasadena Convention Center. The Leadership students are also making centerpieces for the tables at prom.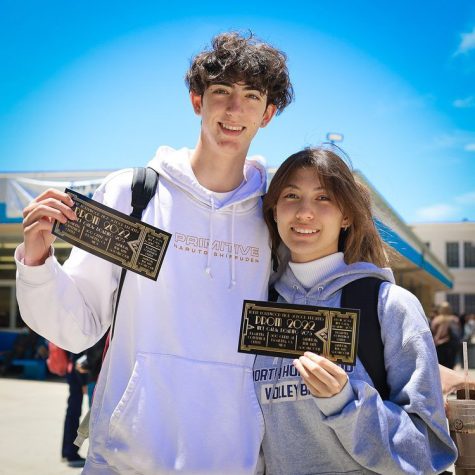 When asked, student Kimberly Cortes said, "Leadership had taken a vote on the theme after we viewed the venues."  
As for COVID, students attending prom do not need to wear masks nor need to show proof of vaccinations before entering. Students do, however, need to show school identification and a negative COVID test when entering.
 Over 450 tickets have been sold at the student store for 115 dollars, but Leadership is hoping to extend the number of tickets being sold.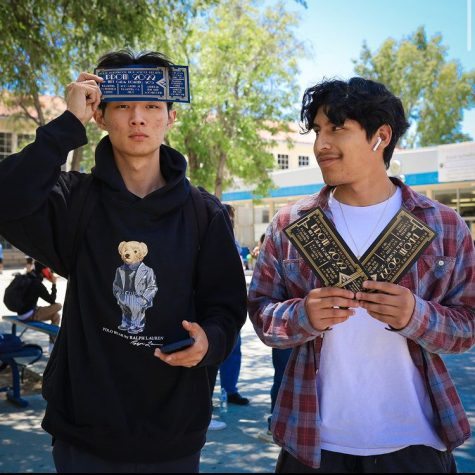 For students bringing dates who do not go to North Hollywood and attend a different high school, they will need to get their school's permission to attend in an approval form as well as a parent or guardian's signature approving them to attend. Students who aren't in twelfth grade but get asked to prom are also allowed to attend.
For the dress code, it's all about wearing something that's elegant. For the boys, it will be a tux or suit or a nice dress shirt. For the girls, it will be a nice dress that's appropriate for the event and the corresponding theme. 
Senior Veronica Recinos had this to say "I'm very excited for prom. It is stressful since I have to plan out how I'm going to get ready, but it still is exciting to go."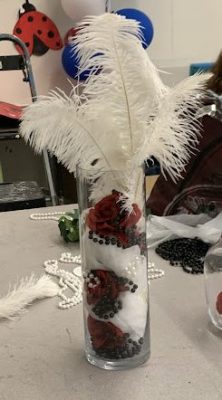 Another senior, Kimberly Cortes, also said, "I just want prom to happen already so I could experience all the fun that people talk about. I just don't want to be stressing so much over getting ready for prom." 
As prom gets closer and finishing touches are made for the big night, seniors look forward to celebrating one of their last high school planned events.
Leave a Comment