Softball Season
This season, North Hollywood's softball team has gone through both impressive victories and tough losses. Through anything, they always kept their spirits high and remained positive. What they built is a family filled with athletes who just wanted to do their best.
Both their varsity and JV teams went through unfortunate losses during their season. Yet, they kept their heads held high, practiced, and kept playing to improve as a team. 
Softball was first created and played in 1895, whereas baseball was first started in 1876. Softball originated in Chicago. The first women's team was formed at Chicago's West Division High School. According to sportsrec.com," The team did not acquire a coach until 1899 and there was little interest in the game from spectators." That all soon changed when Spaldings Indoor Baseball Guide featured a section on women's softball in 1904.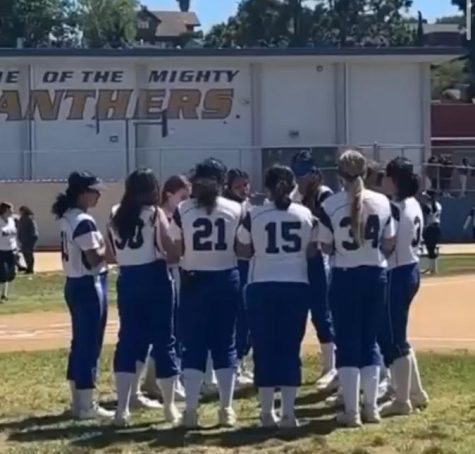 Today, North Hollywood's softball team is trying to make their mark in their league. They faced tough challenges, such as Cesar Chavez High School. "They were really advanced and have awesome offense and defense," freshman Mia Jurado explains. She also says that playing against them "inspired us to become better versions of ourselves as players." It changed their mindsets going into the next game against Monroe.
They were able to win both games against Monroe after playing Chavez both times. 
Overall, their season went pretty well, as most of the players were able to improve in their positions and get more comfortable playing on their team. They expressed some takeaways from their season. Jurado reminds all aspiring softball players "to not get in your head because when you get in your head, that's when things go wrong. Also, try to keep calm and don't get frustrated too easily." 
All in all, they tried their best at every game and gave it their all no matter the outcome. They hope to continue to do that next season with new athletes. 
Leave a Comment