DECA Team's Season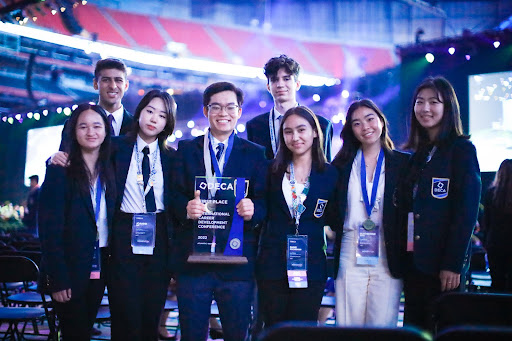 DECA is one of North Hollywood's biggest extracurricular teams. It specializes in preparing emerging leaders and entrepreneurs in marketing, finance, hospitality and management in high schools and colleges around the globe. 
In recent weeks, DECA went to a competition across the country, bringing back one medalist, three international finalists, and an international champion. The competition took place in the Mercedes-Benz stadium, a colossal stadium in Atlanta, Georgia. The team consisted of DECA members, "Shimi Golderberger, Katherine Shin, Nathaniel Shin, Joanne Lee, Clarissa Uytiepo, Sumeet Kapoor, Manami Hokugo, and Jackson Hyde. " 
The competition, titled the "International Career Development Conference", consists of more than 18,000 students and over 2,000 schools from across the globe and focuses on developing knowledge and skills for college and career readiness.
Accompanying the members was vice principal Mr. Chavez, who stated that, "As being the only adult chaperone on this 6-day long competition, when I heard numerous North Hollywood students being mentioned in front of thousands, it was a lot to take in. Specifically, when Nate was mentioned as first among more than 40 finalists among the thousands of students who attended the event, I couldn't really take it all in because it happened so fast. I walked up with Nate on the stage and I could hear the California Student Board cheering for him, I'm really proud of all of them. "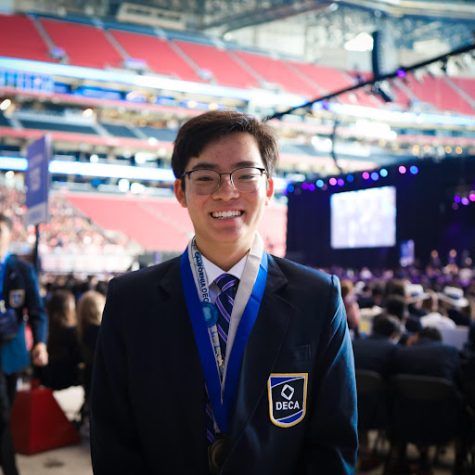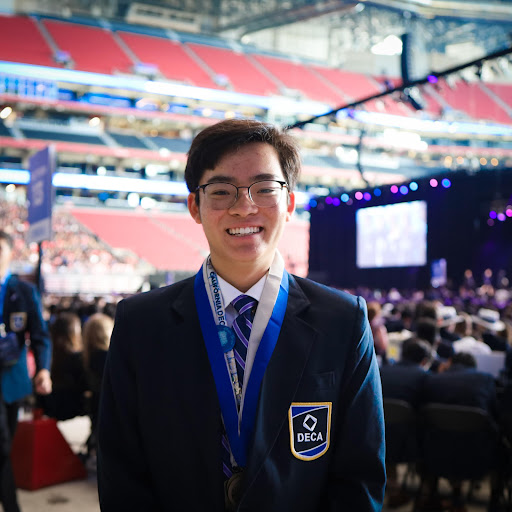 A member of the DECA team who didn't attend the competition in Atlanta divulged that, "It's astonishing to think about the fact that members from our school are being selected as international finalists. More specifically, Nate being selected as the international champion among thousands of students really makes me proud of him and motivates me to work harder. " 
The North Hollywood community congratulates DECA on their big win, and expects many more. A freshman in SAS stated that, "When I first found out that a member of DECA gained the status as international champion, I was in shock, however it's just what I expect in this school. Just last year, our school also won the national science bowl, so more championships don't come as a surprise for me at least. I expect all the teams of North Hollywood will continue to shine. DECA's huge win just helps our school live up to its name."
Leave a Comment