Football Playoffs: Huskies Battle Legacy Tonight
"Don't mess with the dawg pound"
The Huskies have been preparing for this moment, and are confident of their success.
The North Hollywood High School Huskies are going to the playoffs after playing successfully in the East Valley league. North Hollywood currently has a 5-1 record in the East Valley league. 
They haven't done this well since the Huskies won the Sunset Six league in 2007-2008. 
The first playoff game is tonight, November 4, 7:30 pm,  on the Husky home field.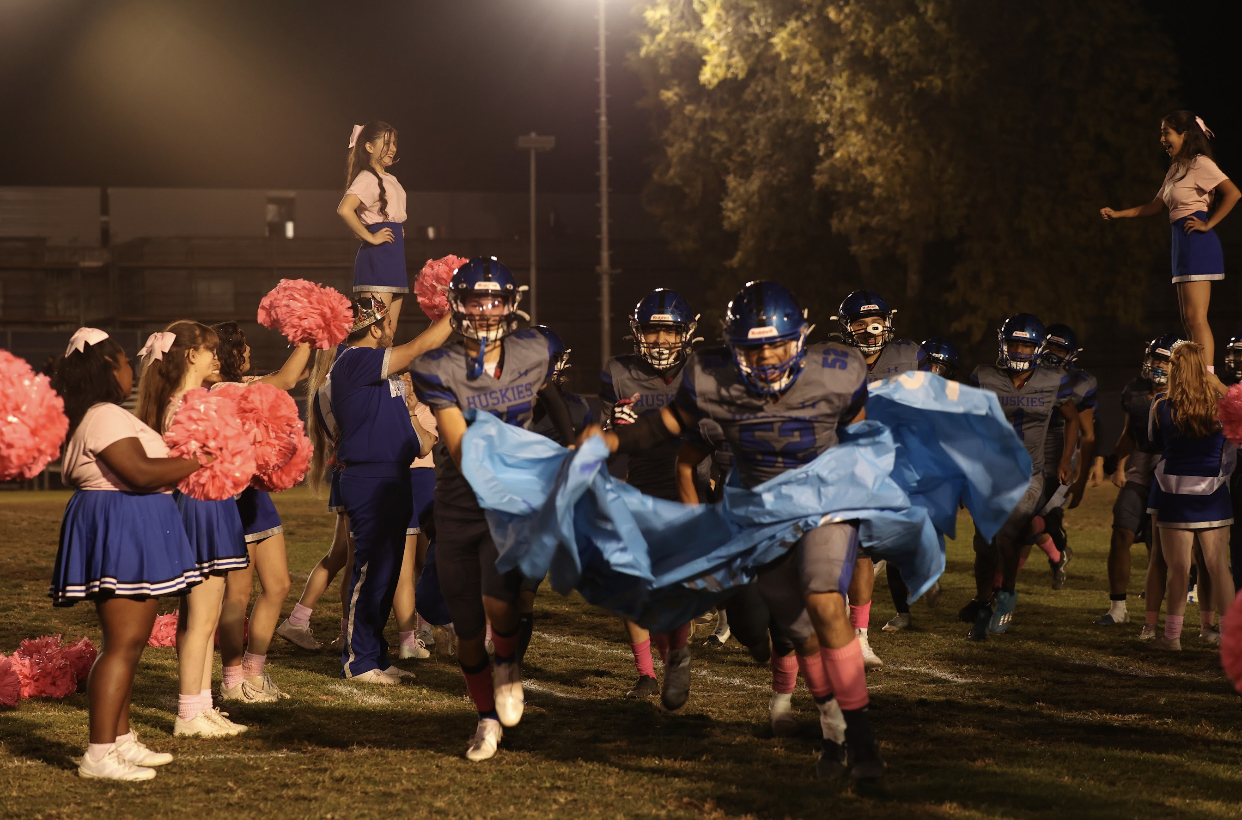 The Huskies are statistically better than the playoff opposition, Legacy High School. According to MaxPreps, when accounting for rushing yards per game, passing yards, total yards, tackles, sacks, points, and pancake blocks, the Huskies have the upper hand. 
Scoring averages also show that Legacy averages 23.5 points per game while the Huskies average 28.8 points. The Los Angeles City Section also shows that Legacy is the 36th best football team in Los Angeles, while North Hollywood is the 29th best football team. Therefore, the Huskies have a better chance to win for the November 4th game.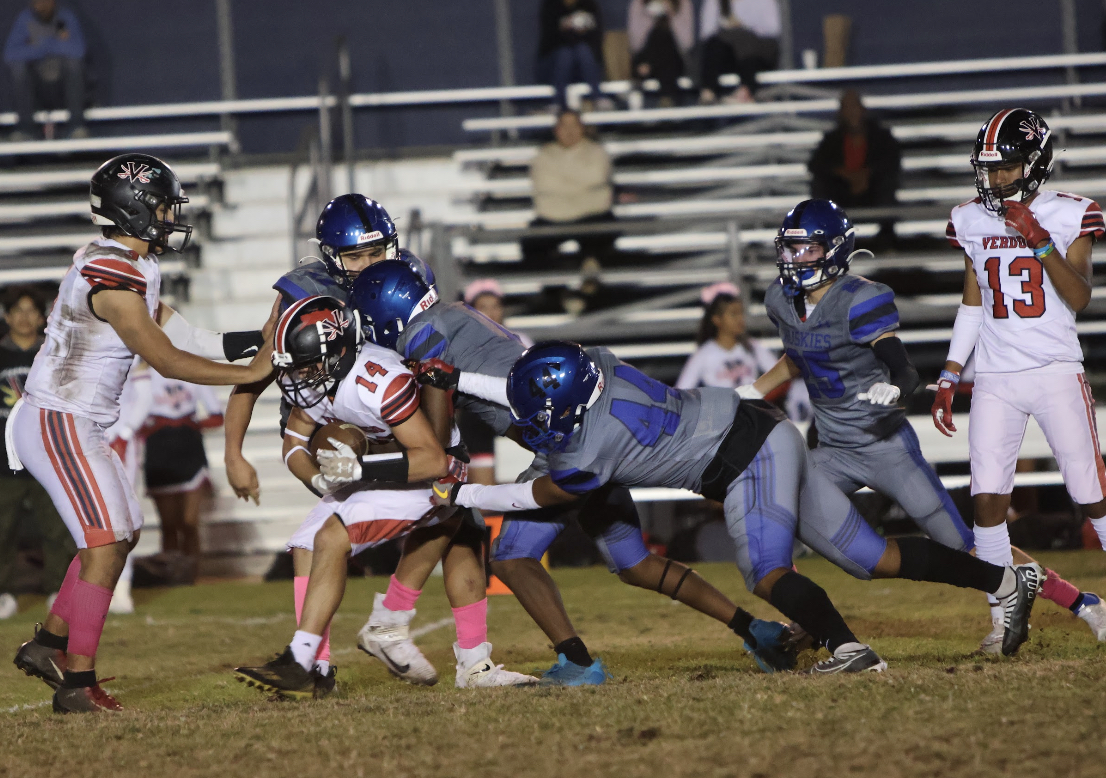 Antonio Zamora commented on Legacy High School's strategy, saying, "The ball will not be thrown, all they do is run the ball." The team's knowledge and awareness of Legacy's plays go to show their preparation.
Number 77, Greg Oropeza, says, "The game is going to go in our favor, because we have been preparing for ten weeks. We have also been training hard, so I think we're going to win." 
This sentiment is shared by number 89, Sergio Santiago, who said, "I think we're going to beat Legacy by more than ten points, and then we're going to go to the quarter final and beat the other team." 
Number 62, Mark Qafi, agreed with Santiago, saying, "I think we're going to defeat them, and then go on and beat the other team."
Number 35 Daniel Banegas summarizes the team's energy when he said, "This is going to be an easy win for us. Don't mess with the dawg pound."
Leave a Comment