Football Playoffs: Huskies Face off Against Marquez Tonight
"I feel like our team is special this year."
Our North Hollywood Huskies will be playing against Marquez tonight, November 10, 7:30 PM, at Marquez. 
This Thursday night's football game is going to be the first time that North Hollywood goes against Marquez. If the Huskies beat Marquez, it will also be the first time they win the second playoff game. 
According to MaxPreps, Marquez has a scoring average of 33 points a game, while North Hollywood's scoring average is 29.9 points. The Los Angeles City Section shows that Marquez has the 24th best football team in LA while North Hollywood has the 31st best football team in LA. 
However, North Hollywood beat Arleta 16-0 while Marquez beat Arleta 28-7, and North Hollywood beat Grant 34-14 while Marquez beat Grant 36-34. North Hollywood beat Legacy 41-30 while Marquez beat Legacy 31-29. So, by points against other schools North Hollywood has a 2-1 lead.
Team comparison also shows that North Hollywood has more rushing yards, total yards, and sacks per game. However, Marquez has more passing yards, tackles, and points per game. Star player Ronnie Gibson has more rushing yards per game than their best player, and Gibson also has more total yards per game.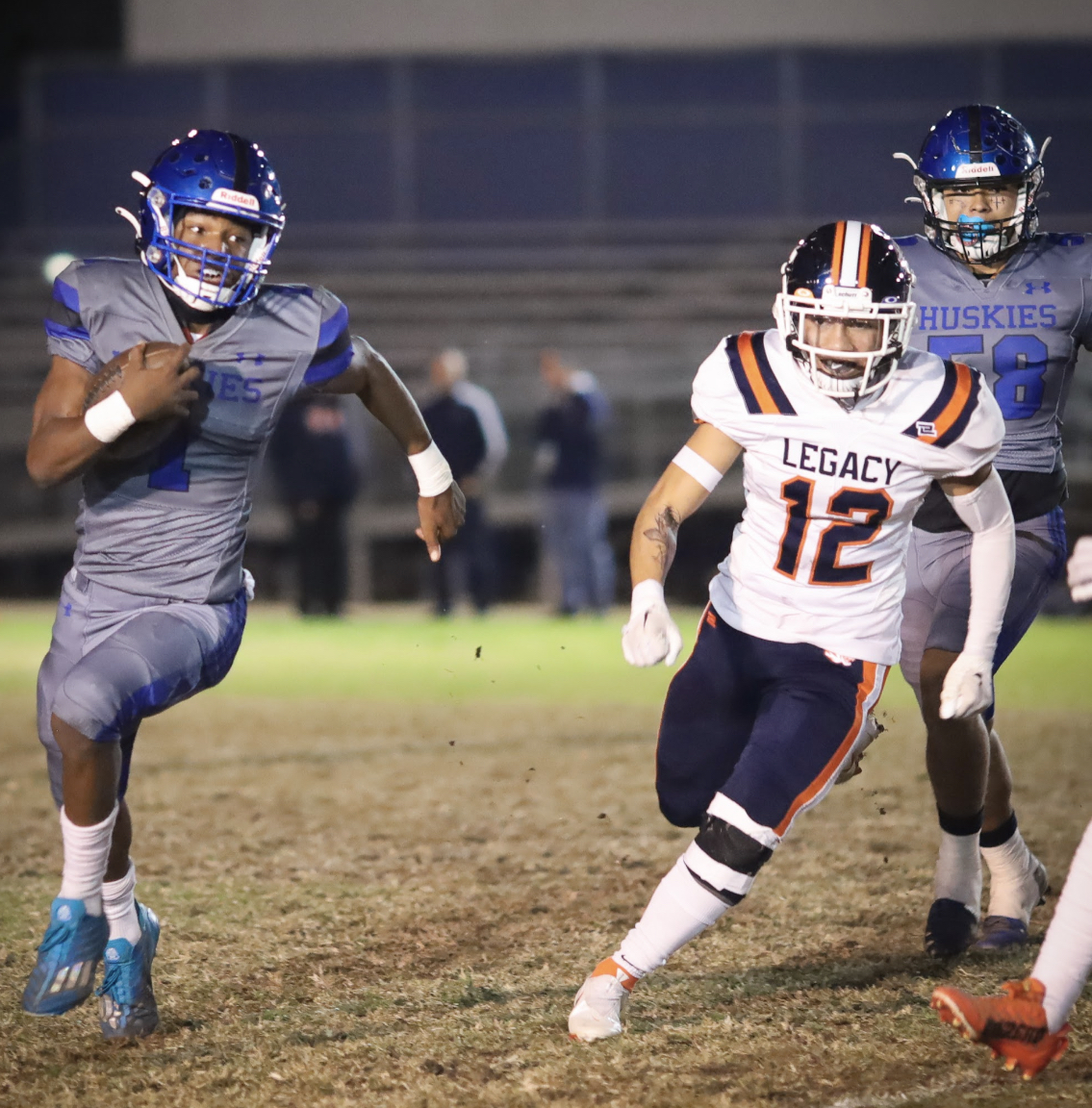 However, Jonathan Aguirre from Marquez gets more points per game than Gibson. Number 1, Ronnie Gibson, states that "other people's stats don't bother me. It's all about what they can do against us in the actual game." Anthony Rosales from Marquez has more passing yards per game than Nate Arlauskas. Issac Diaz from Marquez has more tackles per game than Eduardo Duarte. 
Marquez's star player Juan Aviles and our star player Randy Castillo are balanced when it comes to sacks per game. Therefore, this game should be fairly balanced. Number 33, Randy Castillo, states how their stats "mainly affects me in a positive way. Love seeing the competition. This only brings me more energy. Love to see it." However, our Huskies have been training ruthlessly and nonstop for weeks. They have the drive and unending motivation to win against Marquez tonight. 
Number 65, Aiden Crews, comments on their win against Legacy, saying that, "We put in the work and the practice paid off." 
Number 77, Greg Oropeza, is excited and he believes that our Huskies will continue to play well, saying, "I feel confident and I feel like we still have a long season ahead of us."  
Number 57, Kevin Ceron, states that "I'm feeling good about our team. I feel like our team is special this year." 
Leave a Comment