NHHS Royal Regiment And Drill Team Are D1 Wins Champions!
The North Hollywood High School Royal Regiment won the 2022-2023 championship title at the LAUSD Band and Drill Team Championships!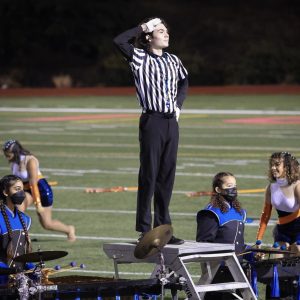 On the 4th of December, the North Hollywood HS Royal Regiment took part in LAUSD Band and Drill Team Championships. They ended up winning 1st place with a score of 80.85. This achievement marks the 13th time that North Hollywood HS gets a championship win. The members of the band and drill team are beyond content over their win, and so is everyone who partook in this journey to success. 
These Huskies undoubtedly  took home a big win, it was their hard work and dedication that made this possible. The director of the Royal Regiment, Mr. Sharp, stated he was  "Thrilled that the students worked very hard this semester, they worked very hard this semester, a very spirited team, hard working, enthusiastic and not surprised they won as a result of all their hard work" He was very impressed with his outstanding student leaders, he feels about the win.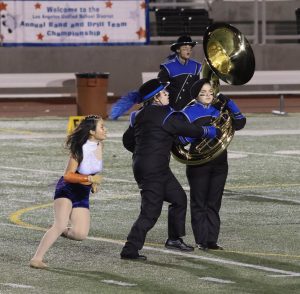 With every big accomplishment there are obstacles and large amounts of planning,details,and hard work that lead to the final process. Dylan Cambel, the choreographer of the Royal Regiment expresses that it was a long process that had to be done in a short amount of time. "I usually start two weeks after school starts, late nights, super stressful but when it's in real life it's very rewarding". Cambel feels great about the championship and the students' performance, "it's probably the best performance I've seen them do, it was a good show the audience loved, it felt great to be recognized by the judges, and the cheering."
The members of the Royal Regiment, are beyond ecstatic about their championship win, and content with their performance. "I felt really proud of everyone in the band and all the hard work they've done, the win comes down to the completion of the judges" states Julian Dohl a member of the Royal Regiment.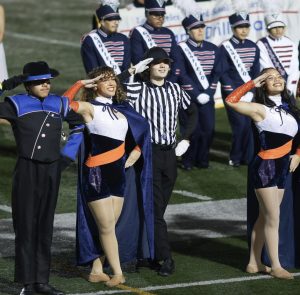 The show couldn't have been done without the participation and hard work of the dance team. 
Debora Alvarenga, a  junior at North Hollywood HS,and member of the dance team is beyond joyful of the accomplishment that the team achieved.  "After so many obstacles it was finally a big win." 
After this major victory, the North Hollywood High School Royal Regiment will continue to do what they do best,they will strive to bring more victories and performances for future competitions.
Leave a Comment