Girls Soccer: Senior Night 23'
The North Hollywood High School girls varsity soccer team is having a successful season with a record of 12 wins and 4 losses overall. Led by standout players Emily Dietz, Byanca Garcia, and Eloise Lishka, the team has dominated their league, the East Valley, with an impressive 11 wins and 0 losses.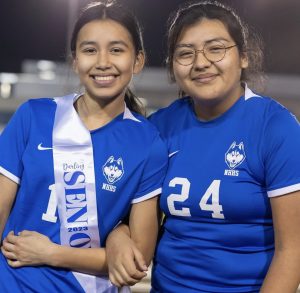 The NHHS girls soccer team is on a roll this season, thanks in large part to the efforts of three standout players.
The team has shown great progress this season and their record speaks for itself. Emily Dietz, Byanca Garcia, and Eloise Lishka are the best players on the team, and they are the driving force behind the team's success. Dietz, a senior, is a forward/midfielder who has been one of the team's top goal-scorers this season. Dietz has an average of 2.6 goals per match. Garcia, a senior, has been a key player in the midfield and has been known for her great technical skills, her vision and her ability to distribute the ball well. Lishka, a junior, is a great goalkeeper who has been instrumental in keeping the opposing teams from scoring.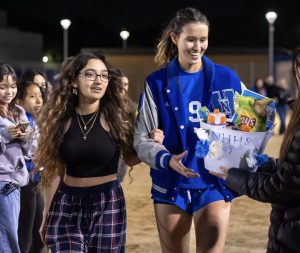 When asked about how it feels to be in her final season and perform so well Emily Dietz said this "It feels good! I wanted to end all my sports on a good note and right now I'm just trying to finish the job and beat my record from last year." Byanca Garcia was also asked how it feels to be in her final season "It feels bittersweet because I've been around a lot of my teammates for 4 years and the team has honestly become a second family for me. Everyone is so welcoming and accepting to anyone that joins and as a senior I feel that it's my job to make all the underclassmen feel the same way that I did as an incoming freshman."
The team's success in the East Valley League has been particularly impressive. With an 11-0 record in the league, they have been able to secure the top spot in the league and are now looking to make a deep run in the playoffs. The team has great chemistry, and they have been playing together for a long time. This has helped them to become a cohesive unit. With the talent and leadership of Dietz, Garcia, and Lishka, the NHHS girls soccer team is a team to watch in the playoffs.
They weren't really threatened in the East Valley League except for maybe Verdugo Hills, however our powerful Huskies managed to beat them 2-0 to secure a flawless victory in the East Valley league.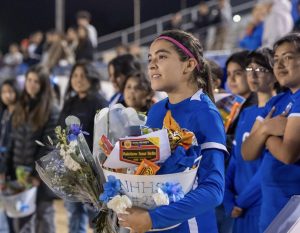 The team's hard work and dedication this season is paying off. They have shown that they are a force to be reckoned with and if they continue to play at the same level, they have a great chance of going far in the playoffs. With their strong record and their talented players, the NHHS soccer team is definitely one to keep an eye on in the coming weeks.
Thursday, February 2, at 5:00 PM is our girl huskies senior night. They have played their hearts out and they have done so much for North Hollywood High School. This is what our senior huskies are feeling about Senior Night. 
Number 9, Emily Dietz, feels like "It's bittersweet, but I think I'm excited to start my future in both academics and athletics. I wanted to end all my sports on a good note and right now I'm just trying to finish the job and beat my record from last year "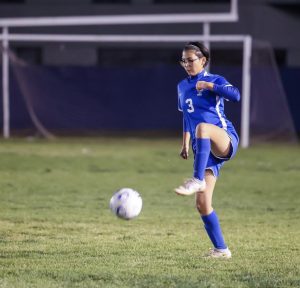 Number 14, Victoria Bonola, feels "sad knowing that it's coming to an end but I'm glad I had this opportunity to play these past 2 years and I've learned a lot and had so much fun playing."
Number 17, Darling Galvez, feels like "It's freighting and exciting at the same time. Got to spend some great times making new friends and lasting memories with my teammates. They have become a really big part of my life and I thank every single one of them for pushing me to be better on the field. For tonight's game I'm confident that we will all push ourselves to be the best and that's all that really counts."
Number 18, Margarita Zuniga, feels "really sad about it. Even though I wasn't able to play the whole season because I tore my lateral meniscus! I talked to my coach and he said that he'll give me permission to do kick off so I'll have a memory. I'm happy that I was able to play as a husky!"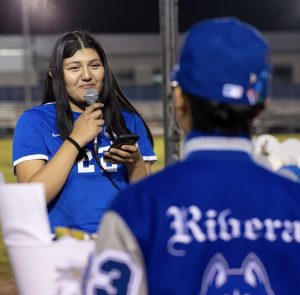 Number 19, Sage Chen, feels like "It's surreal, I've played with these girls for over three years and having this part of my life end. I started playing because my dad played for his team in high school and I wanted some way to connect with him. I don't think I would ever play competitively again in my future and I'm so glad I was able to play with the girls on my team. I've learned so much from my teammates both on and off the field. My relationship with the girls aren't just about the game, but other things in life. Soccer has been a place where I can zone out and play the game, overtime I've learned to love the game myself and no longer play just for my dad. I find it crazy how fast the season has passed and I'm going to miss the team so much."
Leave a Comment