Bop or Flop: Current Trends
What do North Hollywood High School (NHHS) students think about what's currently in fashion?
Intentionally or not, fashion trends affect the clothing purchases people make and the way they style them. 
As technology and industrialization develop in society, trends are able to reach consumers both online and in person. How corporations present these trends to consumers becomes a crucial factor in what people buy. 
When people develop their personal sense of style, items that aren't necessarily 'trending' or 'in fashion' can often be overlooked, causing people to lose their style's uniqueness and individuality. This can be seen almost everywhere in today's society, including North Hollywood High School, where students have strong opinions about current trends.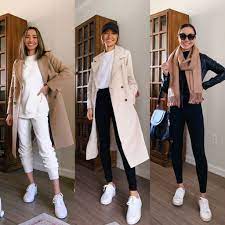 NHHS is a hub for many different types of fashion, so students have a wide range of styles to observe and form opinions on. "Even in my classes, I'm able to look around and see such drastically different styles sitting right next to each other," observes Brie Almeida, an SAS senior. "I love the variation in fashion trends right now, especially in the area that we live in. An influx of 90's Chicano culture is coming back, which I really like," Almeida states. 
Both local and worldwide societal cultures affect the way that people dress. In America, for example, the norm is quite different than in other countries. Almeida discerns, "Worldwide, I'd say athletic wear is the most controversial [fashion trend]. In America, it's normal to see someone out running errands in leggings or joggers, but in Italy, for example, it's a telltale sign that you're a tourist, and it's looked down upon." The contrast between these trends internationally illustrates the diversity that clothing can illuminate. 
As fashion develops with time, even the most up-to-date trends are often reflections–or even exact copies– of fashion in previous generations. "I have always liked grunge and y2k fashion. Now that prominent eras [like these] have happened, today we can pick and choose the better parts of each," Almeida perceives. For example, she continues, "I like the reintroduction of uggs, but oh my god, they're so impractical!"
Many patterns, textures, and items, such as uggs, from the early 2000s, have also recently gone back into style. Lucy Alfaro, an NHHS junior, comments, "I love animal print right now. It's so unique and can look so cute if it's styled right." Although animal print (and other y2k fads) may be considered 'tacky' by many, Alfaro finds specific concepts she likes and works them into her personal style. "Fashion is interesting because it can be whatever you want it to be… but, my least favorite trends now are crocs and [ruffled] skirts," she adds.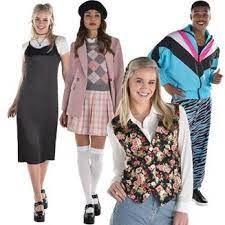 Many trends are unfavored but solely exist due to the popularity of designer brands. Sophomore, Wyatt Wade asserts, "The most controversial trend is Rick Owens, in my opinion. There are definitely some cool pieces, but for the most part, the clothing is so corny and definitely not worth the price." Pricing is another important factor when it comes to purchasing clothes, which is part of the reason why fast fashion continues to grow exponentially.
Trends start and stop so quickly these days, making it difficult to stay on top of them. "I don't care too much about following trends, and I prefer to do my own thing," affirms Wade, "however, I do really like the trend of baggier clothes, and I like gorpcore." Placing value on comfort over style becomes a crucial factor in the clothes that many wear; as a result, trends reminiscent of loungewear and hiking/sporty attire have taken flight.
Whether it's gorp-core, y2k, or grunge fashion, everyone participates in trends to a certain extent. However, while the focus is often misplaced on the opinions of others, it should be shifted back to the main purpose of fashion: the expression of people's uniqueness. So instead of just wearing what one sees online, it is pivotal to consider if the trend is a 'bop or flop' in terms of their own personal style.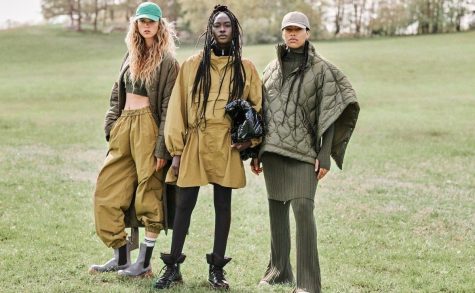 Leave a Comment