Talk of the Year at North Hollywood High School: Prom
At North Hollywood High School, the Student Council is working hard to make prom a memorable night for the senior class of 2023.
Senior students of every academy including Zoo Magnet, SAS, Stem, HGM, and more are excited about this main event as it is their last high school year.
As everyone is expecting this event to be a night to remember, the members of Student Council are doing their best to make it happen.
Prom planning began after winter break with the event set to occur on April 15th, 2023 at the Skirball Cultural Center. To set up for this event, there are numerous plans such as theme voting, decorations, and promotions that go into creating the perfect prom.
Vice President Valeria Gopar commented, "What we did as a class is we picked a theme, put out decorations, and figured out how we're going to decorate the place. We are also going to sell tickets later on so we hope students come as we're excited to see everyone".
To keep students updated about prom events, there have been advertisements online and around the school.
Event Committee Odalys Lopez explained, "Prom plans are decided when the members come together to make decisions and include the class of 2023. We've been promoting a lot of prom themes, doing prom votes, and keeping everyone updated".
This year, the different committees in the Student Council chose the themes for prom. The themes include Greek God and Goddesses, Royal Cotillion, Secret Garden, and Hollywood Nightlife. 
The themes were chosen by the members pitching their ideas as Spirit Committee Wendy Batres stated, "We all talk about it [prom plans] to give ideas and brainstorm. We also look online to get prom themes and hear each other out."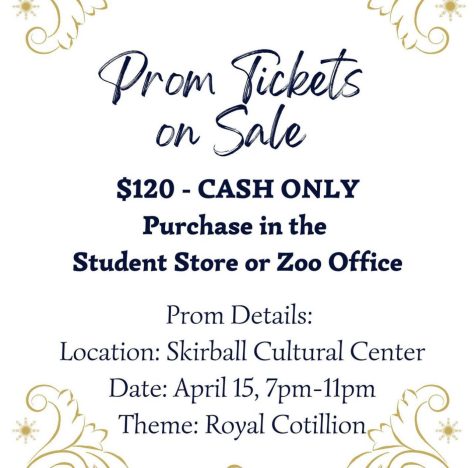 After choosing multiple themes, there will be a voting ballot on Wednesday the 18th, 2023 where senior students can vote for the theme they want. 
Batres further explained, "Right now we are setting up the four voting theme ballots with the boxes and afterward we'll count the total votes".
As of Friday the 20th, the winning theme that was announced was Royal Cotillion.
 With the theme and plans set, the members of Student Council are excited and confident in the outcomes of the preparations they've set.
Event Committee German Covanrubias expressed, "I feel like prom is going to go well because everything is being done fast and at the right pace, everyone's putting their work in".
As for the seniors preparing for this huge event, everyone is feeling thrilled about the themes and overall dance.
Senior student Michael Arriaga commented, "I'm excited about it since it's one of the biggest senior events and can make a lot of great memories. I'm planning to get a suit and maybe ask someone to prom or go with my friends".
Just as prom is being planned early on, students are also planning their outfits to prepare for that special day.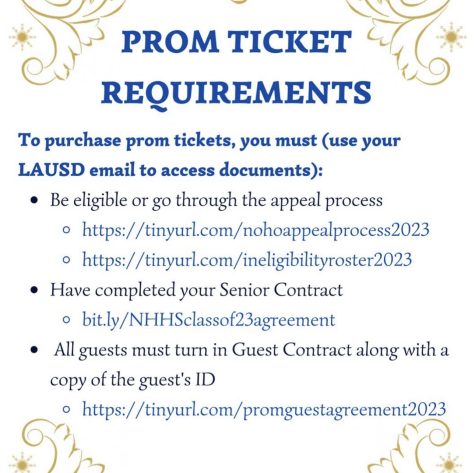 Senior Kimberly Martinez is enthusiastic about the themes and plans for her dress as she declared, "I feel excited because the themes are something new I haven't seen executed in recent years, specifically gods and goddesses. I haven't started buying a dress because it's too soon but I'm looking up dresses for each prom theme".
With this dance being the final main event before graduation, it's considered to be a night full of entertainment that students such as Dorcas De Leon have prepared for.
De Leon expressed her elation by stating, "I think I'm more excited because I get to dress up since at school I usually don't do so. It's more of something I've anticipated for a while and can't wait to attend."
Prom is an essential and enjoyable event that has brought many students back into the school spirit. It has involved them in school activities and brought students of all academies together as they relate to this topic. So far, prom is set with many expectations that involve the participation of students wishing to attend.
Just as students are expecting a lot from it, the students at NHHS are working together to make it happen.
Leave a Comment