Honor Roll Picnic 23'
A fun event to attend and celebrate with students and friends. 
The Honor Roll picnic is a school event on February 17 and 18 celebrating students with a GPA higher than 3.5. Grades 9 and 11 will be on the 17th and 10 and 12 on the 18th. Food and fun activities were provided for all students to have fun and hang out with friends!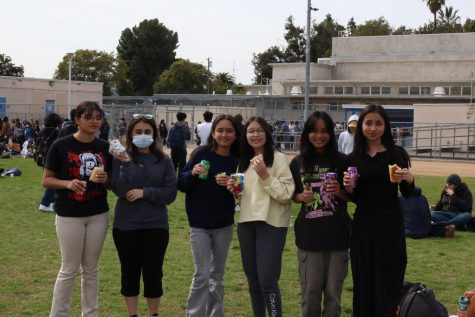 Griselda Salinas, a Junior who attended the Honor Roll Picnic says "The Honor Roll picnic is a time that allows you to meet with your friends and destress from the consistent schedules. Therefore, I'm truly looking forward towards this event." 
Salinas accomplished having a GPA that met the requirements of 3.5 or higher by having good time management and focusing on studying at certain times. 
Offering some advice Salinas says "A skill I strongly recommend to others is not being afraid to ask for help. Such as, regarding an assignment in class. Understanding the topic/lesson thoroughly would be greatly beneficial towards studying and receiving satisfactory grades and or feedback."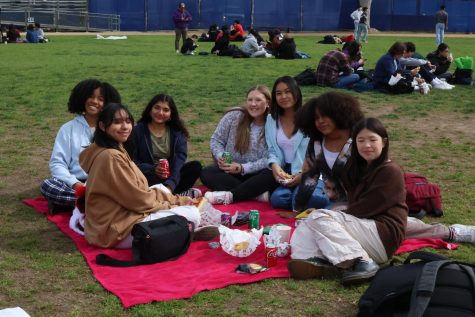 Cyan Luna Flores, a sophomore at North Hollywood High School was invited to the Honor Roll Picnic. She maintains a GPA of 3.5 or above by turning in her best work. When asked about studying skills she shares, "Study a little bit before the exam and try to memorize the answer to the questions if you have an idea of what the exam or quiz might be."
Jazmin Lix, a freshman at NHHS who also attended the Honor Roll Picnic. She took this event as a chance to hang out and have fun with friends. 
Lix has a GPA higher than 3.5 and upholds it by keeping her assignments and projects organized. She says, "This means not having any missing assignments or procrastinating. This makes maintaining a good GPA simple." 
When asked for advice Lix replies "I recommend others find a specific study habit they enjoy. For some, it might be taking notes, and for others, it might be listening to music while reviewing previous related assignments. There are many ways to study so it's best people find the way that helps them most."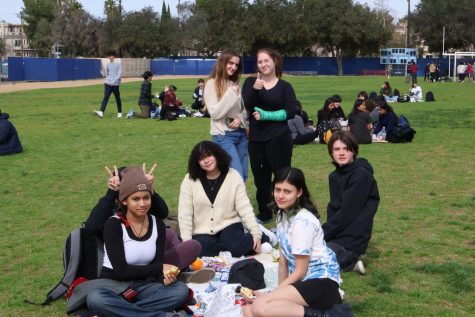 Jun Woo Shin,is a senior in ASB who attended the Honor Roll Picnic. The committee he is in is not in charge of the Honor Roll Picnic but he was sure the spirit committee would make the Honor Roll Picnic fun. 
Shin was invited to the Honor Roll Picnic as a student as well. While looking forward to the picnic he hoped there would be better organization than last year's event. He said, "Yes in the manner that it's sort of this needed break where you could hang out with friends."
Mrs. Fowzer, one of the main teachers involved, expressed it wasn't so easy planning this event. She and members of ASB had to generate summons for about 1,000 kids while then having to go through the RSVPs. 
She explained that it was more complicated than easy to plan and continue to plan all the activities and technicalities of the event. Though funding wasn't difficult, ordering and receiving the food and drinks are. 
Regarding food and drinks, sandwiches, chips, and soda were served. On the RSVP form, you could have picked which type of sandwich you'd like out of four options: Turkey, Ham, BLT, and vegetarian. Mrs. Fowzer recommended students to  bring picnic blankets and some extra games like cards and board games for some extra fun! 
They looked forward to seeing the NHHS Huskies at the Honor Roll picnic enjoying the activities planned and socializing with friends.
Leave a Comment