Same School, Different News
North Hollywood High School used to play movies during lunch in the auditorium and had a candy stand that students could buy from. There was even a typewriter contest where the winner managed to type with less than 3 errors for 10 mins. These are just some of the numerous, interesting, changes that our school has gone through since it opened almost a century ago. 
Contrary to the large school population we currently have, the 1930s only had 1,796 students and only 120 seniors. Current student council member, Brenda Hernandez, believes there are more benefits to a smaller student body. There would be "more one on one help [from teachers] which is very rare to receive. Apart from that there is less traffic in that one area near the bungalows because there are just too many students to get to class on time, especially if you have class in the bungalows and your next class is upstairs Kennedy". 
Not only did the school have a small population but the neighborhood itself was not fully developed, which meant that there was much unoccupied land around the school. NHHS saw the land as an opportunity to build resources for the students and built a parking lot next to the school for them to use. Even a lake across the school was named Sandifur Lake after the school's principal during that time.
The '60s also had their fair share of fun events for the senior class. One big event was the senior picnic at the North Hollywood park which had exciting activities such as egg tossing and tug of war across a pool of water. Hot dogs with optional chile beans and coleslaw on the side were served for lunch. Additionally, the Glen Aire Country Club hosted the senior grad night right after graduation and served a delicious buffet and even breakfast at 4am. SAS senior student, Melinda Perez, believes that these types of events would be a good idea to incorporate in our school. "Nowadays, high school has developed into a place full of stress and negativity. We don't have many school events anymore and having events like the picnic would relieve some of the weight off our shoulders and encourage us to keep going".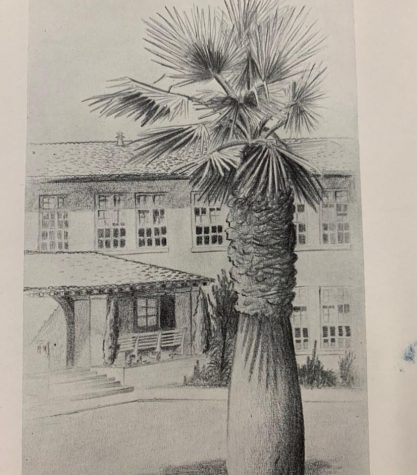 Apart from having fun events, huskies made sure to do their best at making the school a better place for future generations to come. Community health week was made to put an emphasis on health in the school community and clean up the campus. At the beginning of the week, a picture was taken of the quad and put in the halls to show how dirty the area was and promote students to clean up after themselves. Then at the end of the week, a second picture was taken to compare results and see how clean the quad was. Current senior resident student, Ernesto Lopez, believes this activity should be implemented because "it will raise awareness. It should be monthly because sometimes students forget and it would be a reminder to continue cleaning the school". Through this activity, students were able to help make a small difference that led to a cleaner school for everyone.
Senior year can get really stressful at times, especially if a student is unsure of what career path to follow. A vocational orientation course was held at school for 20 weeks during the 1940's to help with this issue. It would help students who did not have clear goals ahead of them into looking at opportunities of possible careers. This means students would make contacts with jobs and essentially take part in an internship while also receive help from teachers skilled in their profession. Erika Samayoa, current soccer player and Leadership student, says this course would be beneficial to many students. "If students who have no idea what they want to do in life are exposed to many types of jobs, they can get a better idea of what career would be the best fit for them".  
After spending four years learning at NHHS and creating many memories, 1960's student council decided to capture important moments from the school and present it to the seniors. They created a short film named Huskie Highlights which was shown at an assembly with the purpose to present student life at NHHS. It featured many events such as school dances, sport games, pep rallies and even shots of all the common areas of the school. As a senior, Brenda Hernandez strongly believes; "This would be great to have. It would be cool to look back at our last year, it'd be something memorable and meaningful".
Although our school has changed greatly since it was opened, it continues to be a place to learn for all types of students.
Leave a Comment