The Beatles, Abbey Road At 50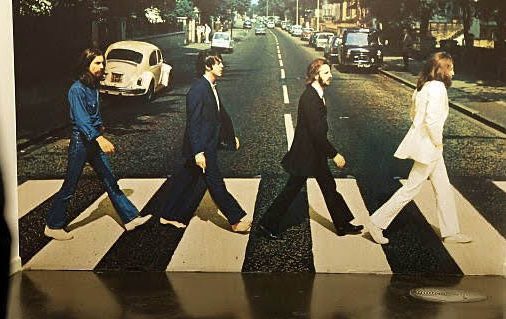 By 1969, John Lennon, Paul McCartney, George Harrison, and Ringo Starr as The Beatles had defined an entire generation. Releasing classic albums such as Revolver, Sgt Pepper´s Lonely Hearts Club Band, A Hard Day's Night, and Rubber Soul in such a short time frame, and being as consistent as possible, it was hard to imagine a world without the iconic band. However, in 1970, The Beatles notoriously broke up, leaving behind one of the most consistent discographies of all time. I decided since it has been just about fifty years since their breakup, and last year, they celebrated the 50th anniversary of their final recording, Abbey Road, it would be appropriate to listen to it once again and see if it would still hold up in 2020. So I got home, connected my speakers, and started listening to the album. 
This album starts out with one of my absolute favorite basslines ever, "Come Together". This is a song that has been reinterpreted so many times, from movie trailers to covers being played at the Olympic ceremonies, everyone knows this song. With harmonies being traded between John Lennon and Paul McCartney and a quiet-loud dynamic,  this song is an incredible way to open an album. "Come Together" could never prepare anyone for the emotional trip of the next song though, "Something". It is possibly one of the greatest love songs that hasn't been lost in time, for its meaning has only become sweeter as time goes on. George Harrison is truly in love with the subject of the song and through his lyrics, it seems as if he is falling more and more in love with who he is writing about in every verse. 
The upbeat "Maxwell's Silver Hammer", followed by the classic "Oh! Darling" is a consistent bit of pop magic, courtesy of Paul McCartney.  "I Want You (She's So Heavy)", the longest and heaviest song of the album is a song I always have found intriguing, its guitar playing and unmatched breakdown is incredibly well made, and upon this listen I found myself air-guitaring until the very end. 
If this album is supposed to be a final album, it might as well be a greatest hits compilation. After the abrupt ending of "I Want You", it's hard to imagine how The Beatles could live up to the consistency of the first 5 songs but to no surprise, the opening to "Here Comes the Sun" began. Probably the most upbeat and iconic song from Abbey Road, the uplifting and wholesome lyrics are as great as they were the first time I had heard this song. However; the true beauty of this album lies in the next ten songs. ¨Because", an almost acapella song featuring gorgeous vocal harmonies, a trademark of The Beatles, also serves as a halfway point, leading the way for one of the most distinctive moments in music history. 
A lot has been said about the Abbey Road medley, a collection of eight shorter songs that fills the concluding minutes of this album, and there's no way I'd go song by song through this part of the album as so much is happening at once. So many musical motifs reappear in new contexts, foreign languages are spoken, it speeds up, slows down until it reaches "The End", a mostly instrumental song featuring solos from every member of the band, and at the conclusion of the album, the final words of the band are spoken harmoniously, "And in the end, the love you take Is equal to the love you make", a message that will always be factual, you get what you give. 
Leave a Comment