Polls, Primaries and Presidents
Election season has officially begun. Presidential primaries and caucuses that are taking place across the country will determine each party's nominee. In light of this, a survey was conducted to determine which candidates, of both the Democratic and Republican parties, the North Hollywood student body would vote for. Based on a survey conducted by the Arcade, results showed that 58.3% of students favored Bernie Sanders, 18.8% of students favored Joe Biden, and 8% of students favored President Donald Trump. 
The majority of the student body indicated they would vote for Bernie Sanders, a registered Independent Senator from Vermont. Known for his democratic-socialist views, Sanders has quickly become one of the front runners of the Democratic candidates. 
In his proposed plan for healthcare, Medicare for All, Sanders claims that he will nationalize the health insurance program and provide all Americans with one comprehensive program. This would eliminate all private insurance programs. It will also prevent the pharmaceutical industry from charging all people in America no more than 200 dollars per year for prescription drugs. 
Many people are in favor of this plan because it would, in theory, remove all profit-making aspects from the healthcare industry and ensure all Americans have affordable healthcare. Others argue that Sanders' healthcare plan is too radical to be passed by a  possibly Republican Senate. 
Michelle Gray, a senior at North Hollywood High School, concludes that Bernie has a divisive viewpoint that "misses [political] common ground" and is misleading towards the younger demographics.
Sanders has also taken a strong stance on environmental issues. Along with other democratic candidates, Sanders supports legislation to combat climate change, most notably the Green New Deal. This plan would transform the American energy system to 100 percent renewable energy and create 20 million jobs. It would also invest in conservation and public lands to recover American soil, forest, and large grasslands to "solve [the] climate crisis." 
Another aspect of Sanders' campaign platform is his education plan, specifically regarding student debt. This plan would guarantee tuition and debt-free public colleges and universities, especially historically black ones, trade-schools, for all. It would also cancel all student-loan debt for around 45 million Americans who owe $1.6 trillion and place a cap on student loan interest rates "going forward at 1.88 percent." Additionally, Sanders' education plan would involve investing $1.3 billion in private, non-profit historically black colleges and universities and minority-serving institutions.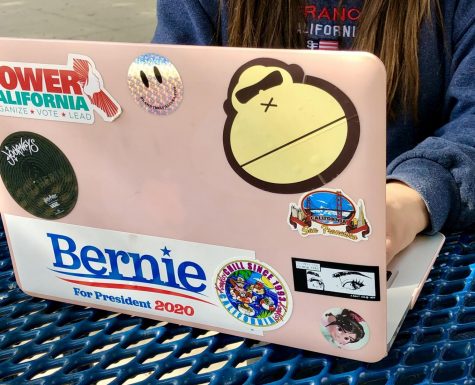 In addition to his other plans, Sanders has also proposed reforms to our country's arguably broken immigration system. Sanders would reinstall and expand DACA and develop a humane policy for those seeking asylum. His plan would also reshape and reform immigration enforcement system, especially breaking up ICE and CBP; redistributing functions to "property authorities."
Concerning gun safety, Sanders has proposed a relatively less radical plan. He plans to increase background checks, eliminate the gun show loophole, and prohibit the sale and distribution of assault weapons. This plan does not include an all-out ban on the ownership of assault weapons, but it does include creating a buyback program to encourage Americans to get rid of these weapons.
Additionally, the second runner-up from the Arcade's survey, Joe Biden, is known for his past position as former 47th vice president and the former senator of Delaware from 1973 to 2009. He is notable for wanting to restore America's global popularity and reforming the workplace for low-income workers, especially those in the manufacturing and fast food industry.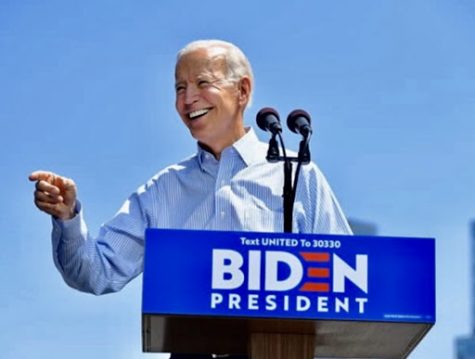 "I like Biden for his moderecy, empathy, and experience," Gray states. 
In regards to economics, Biden aims to eliminate income inequality and fight for workers' rights. He has been in favor of raising the minimum wage to 15 dollars and free four-year college, as said in 2015. He desires to incorporate policies that would inform workers their pay "without retaliation." Besides the working class, he promised higher taxes upon the rich and tax credits for middle-class members. 
Moreover, he is known for his continuous support of President Barack Obama's Affordable Care Act, as well as government programs like Social Security and Medicaid. Unlike his other Democratic counterparts, Biden has not endorsed a Medicare-for-All agenda, leaving questions to the extent of his healthcare planning. 
Based on climate change, he wishes for America to remain in the Peace Agreement, which was organized by the United Nations in 2016 to reduce greenhouse gas-emissions. He also supports tax credits for renewable energy. 
Despite being a practicing Catholic and personally being against abortion, Biden supports the legality of accesible abortions. However, he has publically stated that he is against late-term abortions. 
Continuing, he has progressive plans for American education, desiring free college education. He proposes that he will have a 750 billion-dollar plan to make two years of community college free. Additionally, he wants to install universality in kindergarten and pre-schools. 
In regards to guns, he favors universal background checks, including "secondary peer-to-peer sales." He has stated that rifles, specifically AR-15, should be "taken off the street," although he has not specifically mentioned the visuality behind this plan like banning gun sales or through confiscatory programs.
The former vice president supports the legalization of marijuana and wants to continue to decriminalize marijuana crimes. However, he would allow states to set their own rules on recreational usage. 
Despite being a potential working-class savior, he plans to boost tax relief for middle-class families, especially through Child Tax Credit. He plans to impose high taxes on wealthy American in areas like passive income. 
Aside from their technical differences in policies, the Democratic candidates seem to have one common goal: empower the middle class. Many of them support the ideas of universal healthcare and ending the climate crisis, but differ in how to address those issues.
Last, but not least, the third-ranking from North Hollywood High School's students is current President Donald Trump. Besides his governmental duties, he is a real estate developer and previously a reality television celebrity, known for his "Apprentice." He is praised for his tax cut benefits towards corporations and wealthy investors. He is fixated on undoing the Obama's administration policies relevant to health care, the environment, and immigration.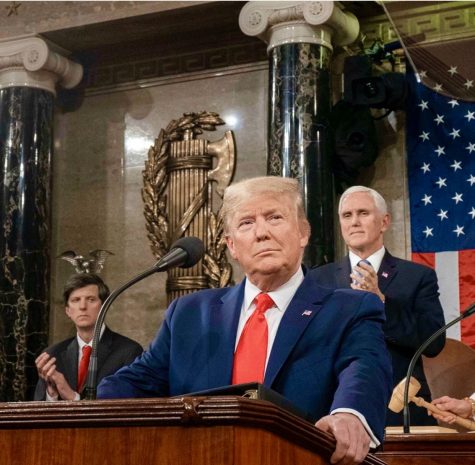 In regards to health care, he wants to repeal former president Barack Obama's Affordable Care Act, otherwise known as "Obamacare" with the replacement with a "free-market system." He proposed a healthcare plan when he first entered office, but it ultimately failed due to Democratic opposition in the Senate. 
"We're going to build a wall and Mexico will pay for it." This phrase cannot go unnoticed; immigration is Trump's vast issue on his political agenda. By building a wall upon the United States' southern border, he wants to reduce illegal immigration and overseas drug cartels. Additionally, he has attempted to decrease the number of asylum-seekers.
For climate change, he has placed cuts on the Environmental Protection Agency (EPA) and undid other environmental and health regulations and tends to be in favor for manufacturing and fossil fuel industries. 
Trump is pro-life. He opposes abortion except rape, incest, or health risk cases. He has enacted a policy in which prevents family-planning clinics that offer abortion services from earning $286 million in government funds under Title X. 
For education, the current president has been open to eliminating Common Core and supports charter schools, saying how they are "no longer experiments." 
He is a massive advocate for the 2nd Amendment, the right to bear arms. He supports arming school employees, which is a proposed measure for school shootings. He also supports abolishing gun-free zones in schools and military bases. 
As of now, Joe Biden has the highest number of earned delegates, with  as many as 652, and Bernie Sanders trailing behind at 573. On the other hand, Trump has 833 total. 
 For a candidate to win the presidential nominee, they must win a majority of the total delegates. For the Democratic presidential primary, Biden and Sanders currently clash, being the two major Democratic candidates with Tulsi Gabbard being unusually optimistic with her one-earned delegate. Trump is no doubt the possible winner of the Republican primaries, beating Bill Weld by an evidently large amount. 
Although Super Tuesday had its occurrence, the battle for the nominees is ongoing, and ultimately, is essential to the American public. Stay informed of the continuous excitement of politics: polls, potential presidents, and primaries. 
Leave a Comment