The Dynamic Duo: Associated Student Body and Student Council
Who are they and how can you get involved?
The Junior Council and the Associated Student Body (commonly known as Leadership) are two student-led groups at North Hollywood High School (NHHS) that play a key role in planning and organizing school events. These two groups are comprised of the most hard working students at NHHS and you can be a part of it too.
The Associated Student Body (ASB) is "a student body government that represents the students of NHHS," comments Julia Garcia, an active Leadership member. They are in charge of hosting school activities like the Halloween costume contest in the quad and promoting school spirit at events like the Pep Rally.
Junior Council is "a leadership class and we plan events for our senior year" says Vice President of the 2021 Junior Council, Emma Rodriguez. Junior Council focuses primarily on the junior class where they fundraise and save money to organize future senior events that help make their senior year enjoyable.
Some of the day-to-day things that are done in Leadership are completing administrative tasks, coordinating with administration to plan school events, and advertise and promote school spirit events by putting up posters around campus. Some may find this as busy work, but Julia believes this group has helped her gain confidence and enjoy school a lot more.
The work done in Junior Council is similar to that in Leadership. "Daily, we normally discuss upcoming events and fundraisers. For big events such as Pep Rally, we're busy making posters in class." as Emma describes a typical day in Junior Council. For Emma, Junior Council has allowed her to engage in more school activities and has helped her come out of her own bubble and work with others.
In Leadership and Junior Council, the hours they put in do not go to waste; they believe that the time they give up goes directly towards making sure students enjoy the events they have planned. Julia explains, "We stay up late at night and come early in the morning just to decorate for pep rally. Planning and preparing for events such as pep rally take the whole month." However, there are also hardships."Even after all of this hard work, students will tear down the decorations or say how the pep rally was boring and we could have done better." Despite some hardships, our peers still work hard to provide fun events. In both Junior Council and ASB, members put in countless hours of work to provide for the student body and though this can sometimes be a challenge for them, they always find the hard work to be worth it.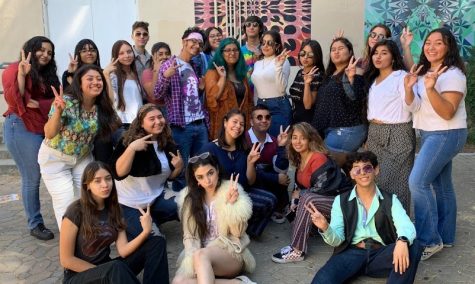 When Junior Council plans general events (e.g. fundraisers at parent conference), Student Body President, Giovanna Aldana, and the Student Body Vice President, Emma Rodriguez, discuss ideas amongst each other prior to consulting the student council. Once the student council reaches an agreement, this idea gets pitched to the class to vote on. For fundraising events, "Our treasurer [Amel Diaz] pitches an idea to the President, Vice President, and Secretary, then we ask her to elaborate and we have a class vote on whether they agree or disagree on it" states Emma.
In Leadership, it can be stressful. For instance, due to Homecoming being a month earlier than usual this year, the members had less time to plan. Julia explains, "Each committee will have 15-20 mins to think of a theme and spirit days to go along with it," then they pitch and discuss their ideas and take a class vote. Even with these pressures, ASB continues to collectively create great ideas to support the student body and help create great, interactive school events.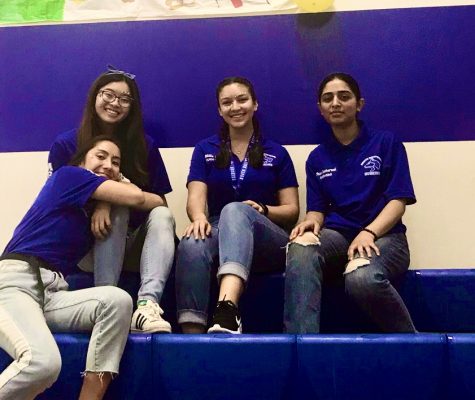 These two groups function with the support of the NHHS students. Students can show school spirit and participate in events that are organized by Junior Council and Leadership, like spirit days, pep rally, and school dances. For Junior Council, Juniors can help out majorly by reposting their flyers onto social media and coming to their fundraising events. Emma advises, "Remember Juniors, our fundraisers fund your prom." Juniors should attend functions hosted by either ASB or Junior Council, as being involved in these events will benefit the school, and us!
If you are interested in joining ASB, students are required to fill out an application. They also require you to write an essay about yourself, along with a teacher and peer recommendation. Julia describes, "Leadership holds a couple of meeting talking about what leadership is… and when workshops and interviews will be held." Students interested in applying for leadership must attend those workshops where you work with fellow ASB candidates. The application process of joining may seem time consuming but ASB looks for dedicated students who have good communication skills. "People who are applying for ASB need to put in all of their efforts … Remember to have a positive attitude in and outside of ASB because you are representing our school," Julia advises.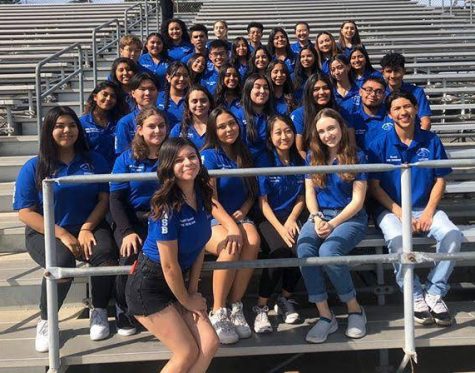 If you are interested in joining Junior/Student Council, students also "have to fill out an application and be interviewed… The application consists of questions, grade check, GPA check, and required volunteer hours," states Emma. The application is open to incoming juniors and seniors and it will come out at the end of the second semester. Emma recommends that, "If you are interested in joining… you should definitely try!… it's a very fun class where you can meet new people."
The members of Junior Council and ASB are dedicated to their roles at NHHS in spreading spirit and organizing events for their peers. These two groups are open to all who want to spread school spirit and work side-by-side with others to create the best possible experience for fellow students during their time at NHHS. If you are interested, application processes begin during the second semester.
"
If you are interested in joining… you should definitely try!
— Emma Rodriguez
Leave a Comment
Your donation will support the student journalists of North Hollywood High School. Your contribution will allow us to purchase equipment and cover our annual website hosting costs.