Not So-Social Media
The lack of communication through Schoology.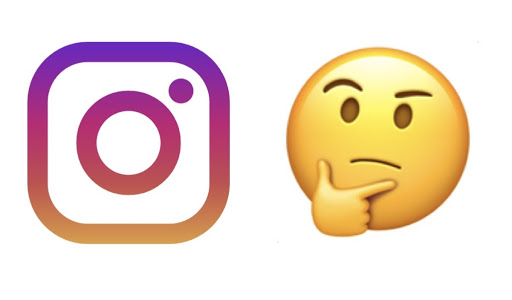 Social media has been a tool that clubs and school leadership have depended on in order to have a successful school year from home. Sharing news has been made easier for our school since most people in school have an online presence and are able to access Instagram. 
With this new form of spreading school news, students and parents began to ask the question: What about the people who don't have social media?
The answer is quite simple, those students have to find other ways to access the information, or wait until they are updated on Schoology, which all students have access to.
SAS senior Miranda Minton is one of many students at North Hollywood that does not have social media and can't access resources or news directly from the school's accounts.
 "Finding out you have to be on other apps and find out [school news] through other sources makes things difficult, confusing, and inaccessible," Minton states.
Another senior, Daniel Lee, is in a similar situation as Minton, but Lee owns accounts on social media, but hardly uses it.
"Going through social media is way out of my daily routine." Lee shares.
Essentially, students who don't wish to download social media for news deserve to have the same immediate access to updates that their peers do.
Minton offers a suggestion for every update to be on Schoology and to possibly put contact information on every update.
"Maybe they could do an emailing list and have all updates there and organize it using [the students'] school emails."
Hermione Zarazua, the ASB publicist, acknowledges these issues and hears these solutions, and explains that school leadership is doing what they can from home to make students' lives easier.
Zarazua clarifies that their main outlet is Schoology despite them reaching out to students on Instagram.
"Not only are all students in the system," Zarazua comments, "parents also have access to Schoology" so they have made efforts to consistently post there before even posting on social media.
Seniors such as Lee and Minton may be the ones affected most by this school year because it's their final year of high school and as of right now, senior quotes have only been available for submission through Instagram.
One of the general managers of the Yearbook committee, Michelle Medrano, sheds light on the committee's efforts to resolve this issue and provide alternatives for students.
"We made an email for students to send in their [pictures and quotes] which will still be put in our Instagram bio."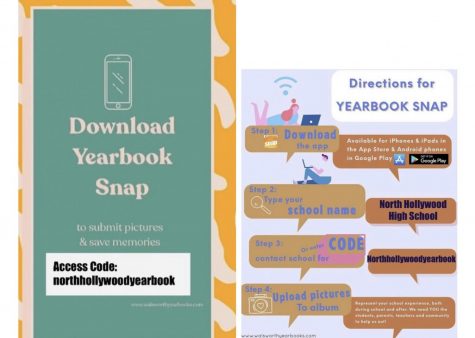 In addition to creating an email for students to contact, Medrano presents an app called "Yearbook Snap" that will allow students to submit photos for the yearbook that they wish to be included.
While it may seem odd to have a separate app for submitting pictures, it doesn't require students to download social media and go against their own personal reasons for not having themselves online.
Medrano assures everyone that "We are trying to post more on Schoology for the people that don't have social media." 
Overall, while it may seem as though leadership and clubs are not considering some of their students, they always are figuring out the most efficient ways to make sure no one is excluded and left in the dark.
Leave a Comment
Your donation will support the student journalists of North Hollywood High School. Your contribution will allow us to purchase equipment and cover our annual website hosting costs.