LAUSD Vaccine Mandates for Schools
LAUSD district has announced a district wide vaccine mandate for students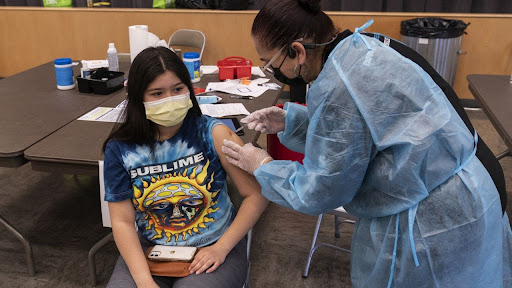 As a new school year has started and with a pandemic going around, LAUSD has announced a district-wide vaccine mandate for all students.
LAUSD is requiring students to be vaccinated by the start of next semester in January. This decision has been met by controversy, as many believe that they should not be forced to get the vaccine.
According to LAUSD's website, "all students 12 years or older must be vaccinated by January 10, 2022, unless they have a medical or other exemption." LAUSD says that their mandates are meant to "ensure the safety of our students, families and staff."
Students have many thoughts on these requirements. Some believe it's fair and others believe that they are unjust. Robert Villa, a North Hollywood High School freshman says, "I think that it is a good idea because many students don't wear masks. I don't think people should be required to get the vaccine due to medical or religious reasons, but it should be encouraged."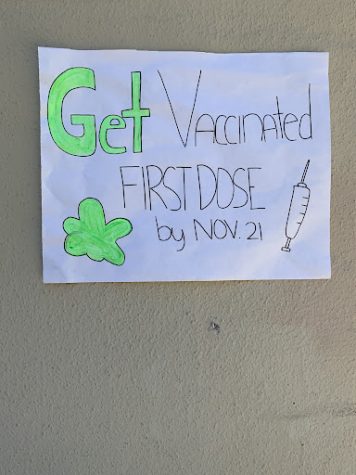 Another NHHS freshman, Logan Orozco believes that, "that the vaccine mandates are unfair on their students and are too strict." He adds on with, "I believe that students and staff should get the vaccine but they shouldn't be forced to get it, especially as early as January."
Alan Ducheko, a NHHS freshman, contributes to the debate, saying that,  "I believe that the mandate should be cancelled as it won't help against the spread of COVID since students always are making contact with each other." Ducheko adds on with, "We get COVID tested every week so I think that is enough," displaying an opinion much different than others about the mandate.
Even with all students and staff vaccinated, NHHS and other LAUSD schools will continue to have COVID tests once a week. Many students and teachers agree with these policies.
Carlos Rosales, a junior at NHHS says that, "The vaccine mandates are fair as they are meant to protect students at NHHS." He adds on with, "Students and teachers should continue to be tested as it will keep all of us safe."
Ana Wu, a biology teacher at NHHS agrees, saying that, "LAUSD should keep the vaccine mandates as they keep teachers and students safe. She continues with, "These mandates will get us closer to beating the virus and ensure safety for everyone." She adds on with, "The school should still continue to have its scheduled COVID testing as it keeps me and everyone else safe."
Even with the debate of whether the vaccine mandates are ethical, many students have chosen to get vaccinated. NHHS has been encouraging its students to get vaccinated with school posters and are getting some students vaccinated on campus. Although there is much uncertainty surrounding this mandate, one thing we do know is that schools will lose some students due to this decision.
Leave a Comment
Your donation will support the student journalists of North Hollywood High School. Your contribution will allow us to purchase equipment and cover our annual website hosting costs.