Has the Biden Administration Accomplished What it Promised?
During its presidential run, the Biden administration promised to accomplish goals like beating COVID, creating an economic recovery plan, giving all Americans affordable healthcare, and much more.
But as the administration's first year of presidency begins to close, has the Biden administration achieved the goals they promised?
Beating COVID
The Biden administration has created a 7-step plan to beat the pandemic. 
The first step includes increasing COVID testing by increasing the number of testing sites and by mass production of tests. 
The second step is to fix personal protective equipment problems for good. It will ramp up the production of masks, face shields, and other protective equipment to exceed the demand of stores and stockpiles. This will make sure that the US will not have to rely on other countries in the case of another crisis.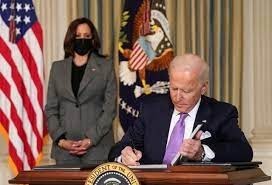 The third step is to provide clear guidance for how communities should navigate the pandemic. By helping out at-risk communities on what to do, the viral spread will slow down. The administration will also fund states and local governments to prevent budget shortfalls and pass an emergency fund for schools.
The fourth step is to create an effective plan to distribute vaccines and treatments. Providing $25 billion in a vaccine distribution plan for all Americans cost-free and letting scientists take charge of what they should do to beat COVID will ensure safety for Americans.
The fifth step is to protect older and at-risk Americans. They will do so by establishing a COVID-19 task force to provide recommendations and oversight on the health and economic response.
The sixth step is to restore the White House National Security Council Directorate for Global Health Security and Biodefense. They will also restore our relationship with the World Health Organization (WHO) to help track and coordinate a global response to the pandemic. 
The seventh response is to implement mandatory make mandates nationwide. According to experts, if 97% of Americans wear masks, then 70,000 lives could be saved.
Economic and job recovery plan
In his recovery plan, Biden has created a plan to create millions of jobs to help out America's families. The plan starts with a strategy to deal with pandemics. Once the pandemic is under control, Biden plans to reopen the economy, putting public safety before the economy.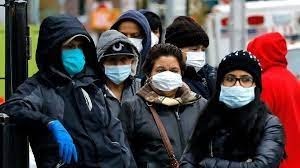 Biden will also provide relief to businesses and working families. He will provide aid to state and local governments to prevent the loss of essential workers. He will also provide unemployment insurance and a comeback package for businesses.
Affordable Healthcare 
Joe Biden promises to protect the Affordable Healthcare Act and to ensure that Americans can get free healthcare. This will provide over 100 million Americans with affordable healthcare. Children will be covered by their parents' plans until they are 26. This act will help Americans not rely on insurance companies who can choose to not cover their customers.
So, has he accomplished his promises?
Joe Biden's plan to beat has had both success and setbacks. The number of vaccines has increased significantly, enough that everyone was able to get a shot. In May and June, new COVID cases had begun to drop but many states and localities had dropped mask mandates. 
But during the summer, the Delta variant started a new wave of the pandemic. COVID cases and deaths were at their highest since last winter. He also announced a plan that requires workers to be vaccinated and lowers the costs of COVID testing. His plan has been met with controversy from different officials who say that the plan does not go far enough.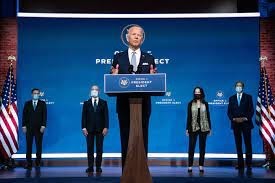 Joe Biden's job and economic plan however has had some problems. Though Joe Biden said that we are seeing an "economic recovery plan that's durable and strong," data shown by the Labor Department shows that employment numbers have been lower than expected. In August, employers added just 235,000 new jobs, much weaker compared to June and July, with about 1 million a month. The administration has blamed this on the spread of the delta variant. Unemployment rates have dropped from 5.4% to 5.2%, showing some progress. The number of people filing unemployment claims has also dropped. Biden did acknowledge that even with the progress being made that "we're not where we need to be in our economic recovery."
Though Joe Biden has made some progress to give Americans affordable healthcare, his attempts have been challenged. Multiple states have opposed the affordable healthcare act which has made it hard for Biden to pass it. Biden plans to be able to bring back Obamacare but better. He has created a bill called the Build Back Better bill which could bypass holdout states. A challenge that Biden faces when trying to pass the act is the Republican opposition in Congress and partisan divides which prevent changes from happening. Trump's short-term healthcare plan providing short-term health insurance, which is Trump's alternative to Obamacare, has proved a challenge for Biden to reverse. 
The Biden administration has had its ups and downs when it comes to promises. As Biden's first year closes, they will have a new year to achieve their promises. But whether the administration will be able to accomplish their goals is for time to tell.     
Leave a Comment
Your donation will support the student journalists of North Hollywood High School. Your contribution will allow us to purchase equipment and cover our annual website hosting costs.