Acceptances to the Future
Although most college admissions are released in March, some seniors have already been notified with the good news they had been hoping for. From Georgetown to California State San Marcos, the admissions letters are coming in and they don't seem to be stopping. 
The hard work that was put into the college admissions process by these individuals has paid off. COVID-19 has gotten in the way of a regular high school journey for these students; however, they have been able to find other paths for success in their college acceptances. 
Andrea Esquivel, a writer for the Arcade, experienced the joy in opening her admission update just to see confetti on her screen with a "Congratulations!" in a big and bold font. "My first reaction was to scream out loud and tell my friends who were with me that I had gotten accepted; we were at a Jamba Juice and strangers that were also there even hugged me and I sensed the happiness they had for me," she recalls. "After hugging my friends, my first instinct was to call my mom. She had been supportive of me every step of the way so I wanted to share the good news with her right away," she continues.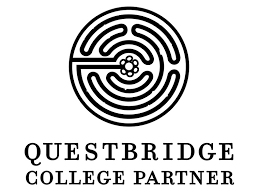 Coming back locally, to California, many students are starting to get early acceptance letters from Cal States Universities, mostly being from San Diego State University. Somara Oliva, another senior, says "getting into SDSU and into my first college is exciting. The university is great and it would be an amazing option to consider once I have all my options." For some students, their first acceptances before their referrals so they have hopes for what is yet to come with the many more colleges they applied to.
Class of 2022, Sonia Arachbyan, portrays her experience with the college application process, saying that "every time I had just a few minutes extra, or when I had finished my school assignments, I worked little by little on my college essays and supplements." She goes on: "since I started early on, I was able to finish some of them before Early Decision and submitted them like that. Fortunately, because I did that, I already got my acceptance letter to Pepperdine which I am excited about." 
Our very own copy editor, Emily Ilan, just received the news that CSUN was willing to have her become part of the Matador family. She reacts with the news by saying "it felt really reassuring to be accepted because now I know that even if I don't get into anywhere else, I still know there is this safety school that would take me." This is exciting for her and hopefully is the beginning of the many schools she will be accepted to later on in March.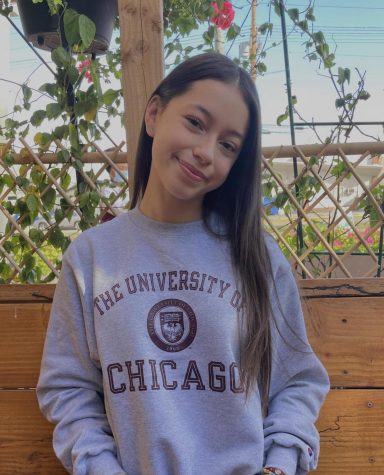 Enzo Banal, an HGM Senior, had the opportunity to apply through QuestBridge and is now part of Northwestern University Class of 2026. This is a program specifically for low-income students that portray academic excellence within their high school years. "When my decision arrived, I was sitting in the auditorium waiting for an assembly to start. As soon as I heard the notification, I rapidly opened my decision, sat in shock for a moment, and then rushed outside to call my mom, who constantly supported me throughout the application process," he narrates further. 
In other cases, students like Kimberly Chavez, who will be attending the University of Chicago, and Camilla Martinez, who is now part of Harvard, were able to be part of the group of students who had early college acceptances. 
This is only the beginning for many as Senior Huskies are expecting great things, especially after the Regular Decisions come around in March.
Leave a Comment
Your donation will support the student journalists of North Hollywood High School. Your contribution will allow us to purchase equipment and cover our annual website hosting costs.