SAS Senior Team Building Activity
School events canceled due to the Rapid Growth of COVID-19 Cases.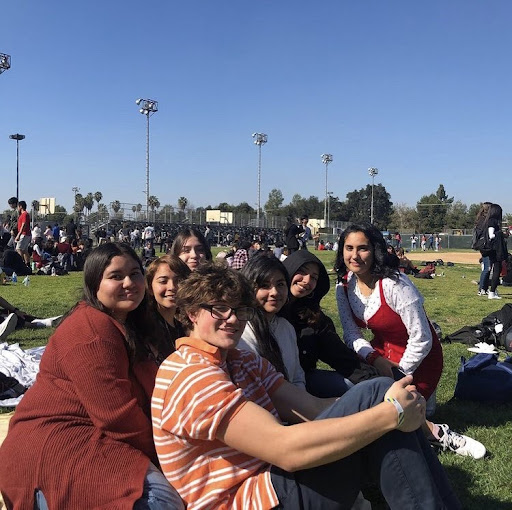 As SAS students returned to class this year, their exclusive activities were more anticipated than ever. Although this year reintroduced all students back to school, 2022's senior team-building activity has been postponed due to Covid-19 restrictions.
Due to the pandemic, 2020-2021 SAS students weren't fortunate enough to have any of their activities. Their first month back was supposed to welcome them with an exclusive picnic event. With the different high school experiences from 2020 until now, SAS students have varying reactions toward this news.
A combination of SAS students new and returning are more upset than others about their year's first event being cancelled. 
The SAS student board had been planning on a picnic taking place; however, once they received news about school COVID-19 regulations, one of its members, Sonia Arabchyan, had a disappointed reaction, saying that, "the senior team building activity being postponed was very unfortunate for all us seniors because we have yet to have any events this semester," but she is also understanding of the safety concerns raised by an event being held as of now. "Even though cases are rising, we are all tested and able to come to school, 2 hours wouldn't have made a big difference."
SAS student Jubril Lawal, shares a similar perspective: "Last event I remember was the SAS Picnic in my sophomore year, so it would have been nice to have this event, especially now that those who were at the event are either juniors or seniors now".
2020's SAS Honor Roll Picnic, and most recent event. 
Although most SAS students are feeling disappointed with this event being postponed, others understand the call for safety being made by LAUSD administrators.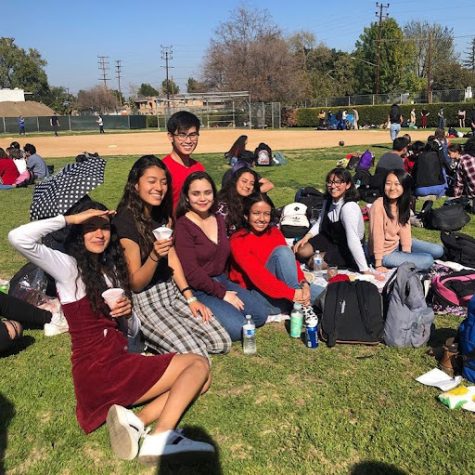 SAS President, Angela Shvartsman, had also been working toward preparing this event, and was just as shocked as the rest of the SAS board when receiving the news on the postponement. She said, "The cancellation of the senior team building activity is definitely unfortunate. The board and Mr. Barragan were all extremely excited to finally plan this event." However, her and the SAS board are taking the precautions set for our school's student health seriously, saying that "with the rise in COVID cases, it is definitely understandable that more restrictions are in place."
Lars Hart, another fellow SAS senior, is one of the many students who were excited, but also understands the choice being made by our school not to host the event until it is deemed safe by LAUSD administration. Hart says, "I'm hoping the event will only be postponed and not eventually cancelled." Also considering the unfortunate possibility of not having this day for SAS students at all, he says, "If the regulations aren't allowing for school events now, then they may not change for the rest of this school year".
 SAS students were looking forward to the year's senior team-building activity. Although it was postponed for a good cause, an additional undetermined waiting period will be set until news comes out on a new date.
Leave a Comment
Your donation will support the student journalists of North Hollywood High School. Your contribution will allow us to purchase equipment and cover our annual website hosting costs.