Little Shop of Horrors by our NHHS Theater
The curtains have closed… now what?
That's a wrap! This past Friday and Saturday, the 2nd and 3rd of December, NHHS opened their performance of Little Shop of Horrors to the public.
The show is over and word is out about the NHHS theater department's amazing performance. Students, theater members and teacher, and the director give their after-feel on the show and its aftermath.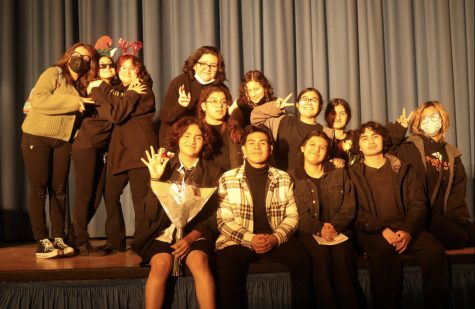 NHHS senior Sage Chen said she is mostly surprised to see many familiar faces on stage with such amazing talent. She said, "While watching the solo performances and scenes, it gave me chills and goosebumps; when you hear someone belt out a song it amazes me sometimes how well hidden people from our school can sing." She also shares her opinion on the twist and sudden ending saying, "The ending was a bit abrupt, it ended in the plant duplicating and overtaking the world, but all in all it was done really well and I can't wait to see what they come up with second semester."
Despite the Little Shop of Horrors's success, cast members Atilla Dobrovics and Charlotte Christman reveal that the show had unexpected complications. "There were a couple of missed cues and then some people forgot their lines." Dobrovics said. Christman added, "The mics stressed me out. A lot of mics started breaking and one mic went missing, so we had to switch from us all having individual mics, to having them all around the stage."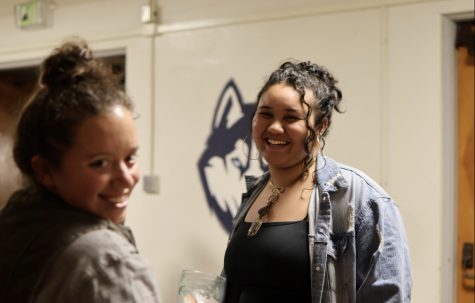 Both Dobrovics's and Christman's opinions agreed that the things that eased all the complications were practice and teamwork from all members. "The day after was a lot better people got the lines through, the queues were amazing…still not perfect but it was all very fun," Dobrovics said. Theater members express the role of "family" and "community" that is built with time. It is this same "family" that motivates all to keep going; consistent members like Rock Edwards are a huge part of the theater family.
Anyone who knows Edwards, knows his passion for theater. He made his first impression in the NHHS spotlight during his freshman year with his interpretation of Amos Hart in Chicago. He says, "My favorite thing, while it may sound corny, has been making so many new friends at school who are also into theater— I've met so many amazing people and made so many fun memories which I'll always be thankful for."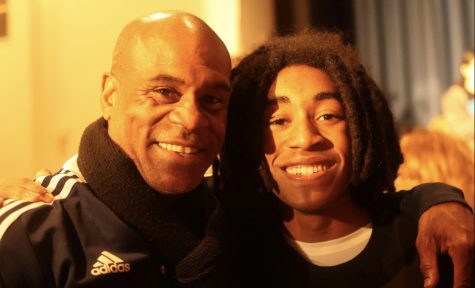 Edwards emphasized on his characters throughout the years and how they have each meant a lot to him and his journey. "The weirdest thing about playing Audrey II was definitely the fact that I'm playing the character offstage the entire time," Edwards says, "Not to mention this role is quite literally the opposite of Ryan and Amos (Edwards's previous roles), which honestly made the role so much more fun."
It is important not to forget that behind the talent, there are always hands at work making sure all things go to plan. NHHS teacher, Sara Buccolo, shared a humorous, yet wholesome, comment on the reason why she puts so much dedication into the NHHS theater despite all the work required. "I leave every time questioning what's wrong with me," Ms. Buccolo said, "It's the kids. Seeing them grow and learn and get a chance to express themselves in ways, maybe, they've always dreamed of or maybe they never imagined they could."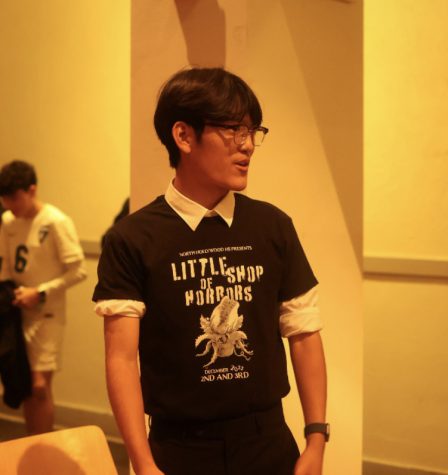 Before the show, the director Ghino Lee shared that the reason he took on the role of director was because of his previously found "theater magic". He now has additional comments about this. "The theater magic, I think, it comes and goes." he said, "Right now, what a lot of the cast and crew is experiencing is what we call post-show depression. Their personality is spent on such an intensive project. And once that project is over, and they don't stay after school for four hours every day now, then they feel kinda empty inside because they no longer have the obligations that they had before. That theater magic… it didn't disappear, but that emptiness takes place of the theater magic."
Lee says that one thing that restores the theater magic feeling is being under pressure. "That's really when our community works together. Even though it seems, at times, like we're never gonna get through this, everyone in the end, with that theater magic, kinda comes together and makes everything work perfectly. That is that theater magic." 
Jamie Pugsley, who played Ronnette, said, "Being backstage, especially in between scenes, and trying to figure out where you're going, and what your ques are, and how you can help everyone backstage, it really creates this community. And I think it's the best part of it because you don't forget what you go through during the shows; the highs and lows."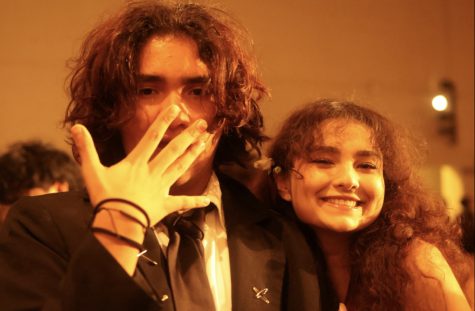 The theater department wants to remind all NHHS students to keep an open mind, and that theater is an opportunity for growth. Christman said, "Theater is getting to see another side of you, you did not know was there — it's getting to explore new characters and new personalities." Dobrovics confesses that he was not interested in participating in theater before this until his girlfriend pushed him to it. "You should try a lot of different things and just see how it goes— I got here and found out it was just a breeze through and I had a lot of fun with it," he said, "There's a lot of clubs here and after school stuff that people are just missing out willingly and they should at least try it once…" Edwards adds, "-the people in theater are so accepting and love you just for who you are."
The theater department signs off temporarily. Due to the auditorium being demolished soon, their activities are highly limited. However, Lee, encourages everyone to stay tuned for the Theater club, founded by seniors Danny Barrios and Ani Asatryan. This is not the last you'll hear from NHHS theater. 
Leave a Comment
Your donation will support the student journalists of North Hollywood High School. Your contribution will allow us to purchase equipment and cover our annual website hosting costs.