Trends, Style, and Creativity
How do fashion trends impact individuality?
Mark Twain once said, "Clothes make the man." North Hollywood High School's students and teachers view clothes similarly: as a form of individual expression.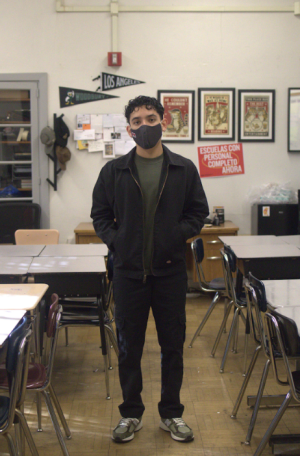 With the popularity of the @noho.fits Instagram account before the pandemic, many recognized NHHS as a sort of 'hub' for fashion creativity. The majority of students had unique ways of expressing themselves through their clothing. Their genuine personalities could shine through something as simple as fabric and string. Many current students keep this tradition alive.
Some argue that NoHo's attire doesn't have quite the same flair as it did before Covid-19. The pandemic caused most of the world's population to remain isolated for an extended period of time. Those who value creativity in fashion began to acquire their inspiration in whatever way was accessible: the internet. 
Due to this new, high-speed way of announcing the latest fashion, the trend cycle began to move much faster than it has ever before. "Fashion is a very profitable industry, so there is a focus on constant change and regeneration of older trends. I think it hurts the consumer because it leaves us in a constant state of unease; we're never truly happy with our wardrobe," explains Mr. Manzo, an NHHS English teacher. The trend cycle's increase in speed may benefit big corporations, but not those who buy from them.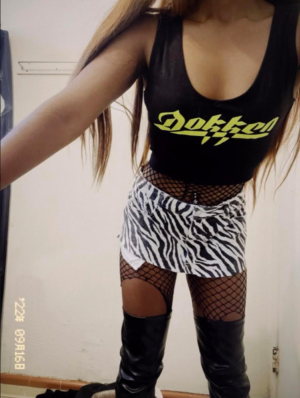 This pattern in today's fashion can have negative effects on the planet. Mr. Manzo explains, "People don't realize how much clothing plays into consumerism. It takes a lot of water, a lot of petroleum, and a lot of hard labor that goes into making clothing as cheaply as it's made. Our closet does influence the lives of the workers." Sustainability is a core value in many people's personal styles.
People's sense of individuality is also being impacted. Kenny Curtis, a junior, notes, "I'd say [to anyone,] don't let trends affect your current style unless you really like it better. It sucks to see everyone copying each other all the time now. No one stands out to me anymore." As trends are being constantly recycled, many may subconsciously lose the personality that their style holds.
It can be difficult to stay inspired and true to oneself when different styles are so frequently condemned. "I take inspiration from the bands I listen to; the rockstars and the decades they're from," Curtis explains. "Music is such a big part of my life, so it has made me dress in a style that is unique to my taste." This is just one example of how one's interests can influence their individuality in fashion.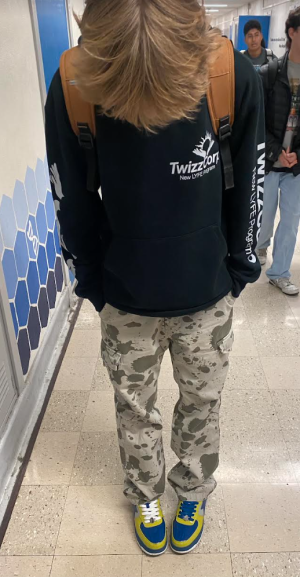 In fashion, innovation is the key to individualism. "Most of my style inspiration comes from my mom. She's a stylist, so she inspires me to dress in a unique way," comments Adrien Faubert, a sophomore. "My friends and social media also have a lot of influence on my style." Both personal and external influences can shape the clothing people choose to wear.
Fashion technically has no rules. "Just wear what you truly want," advises Faubert. "Wear whatever makes you happy and what makes you feel good." Genuinely liking what you wear is what makes clothing fun. 
Overall, trends are unavoidable, and complete sustainability is unrealistic. However, shopping more intuitively may not only reduce fashion's unfortunate consequences but also redefine how consumers view the products they consume. Fashion is not about trends. It's a manifestation of personality and creativity.
Leave a Comment
Your donation will support the student journalists of North Hollywood High School. Your contribution will allow us to purchase equipment and cover our annual website hosting costs.