The World Cup 2022 Husky Predictions
A game of passion, patriotism and excitement. Every four years The World Cup is attended by teams from all nations, backed up by sports fans rooting their teams on in the arena or from home.
With such enthusiasm and hope for their teams, sports fans are bound to debate on who will go home with the win and on the skill of the players.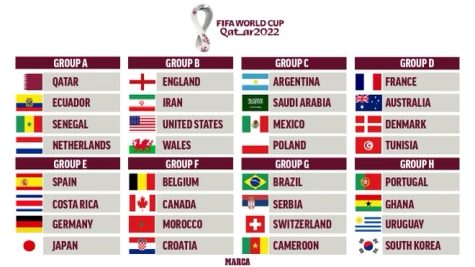 On husky territory it is no different. Students are supporting their favorite teams and waiting anxiously to see who takes home the cup.
When asked who he thought would win The World Cup and why Victor Garcia responded saying, " I think France will , they have been playing really good consistently. They are looking just as good as they were the last world cup  and since they won the last world cup I think they'll be able to win it back to back."
In 2018 France entered the final game of the world cup playing against Croatia. They had an exciting game scoring only 18 minutes into the game, but by mistake when Mario Mandzukic scored a goal into his own team's goal giving France a head start. Shortly after Croatia tied up but France ultimately won with a score of 4-2.
France has vast support from many but others think Brazil will take the victory home.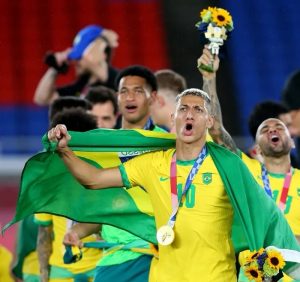 Julia Ceja believes France has a chance at winning the world cup she also thinks that Brazil has a chance at winning she adds , " Honestly, I think France has it in the bag. They won last year and they're going pretty strong this year. If not then it's Brazil." Ceja shows equal support for both teams but anxiously awaits for the winner.
Franco Rodriguez also agrees with Ceja showing his support for Brazil , "Personally I believe the great nation of Brazil will take home the cup, because historically they have won 5 world cups and I find it highly unlikely that they won't come home with a sixth."
Ms. Rojas shares her opinion on the possibility of Brazil possibly coming home with the world cup, " I think that Brazil is going to win the World Cup. Brazil has been a group that has changed the norm. They really changed the way that football is played. The European style has always been seen to be superior just like when we are talking about orientalism, the westernized ones are the best but they have always changed it up. They are dancing and they are amazing. They are going to win. I am also a little biased because  of Columbia."
Brazil has won the World Cup five previous times, first being in 1958 and the last in 2002 which took place in the host countries of Japan and Korea. They played against Germany for the final game of the 2002 world cup and took home the win with a score of 2-0. With star players such as Ronaldo Luiz Nazario de Lima they were able to secure the win over Germany.
This year Brazil has come equipped with fan favorites such as Neymar Da Silva Santos Jr. and Richarlison de Andrade who come with some amazing stats. Richarlison scored a jaw dropping goal during the Serbia game on November 24th.
With much support from fans Brazil has sadly been eliminated from the World Cup after failing to defend their lead in extra time and after losing in a penalty shoot-out against Croatia.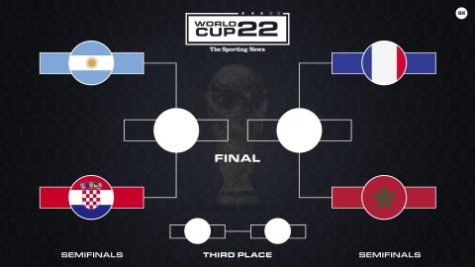 Croatia is set to move onto the semi finals and has an upcoming game with Argentina.
Fans are on the edge of their seats waiting anxiously to see who will win this year's World Cup and many more are excited that the next host countries will be in the U.S , Mexico and Canada.
With more information to come on the 2026 world cup and games that are to follow this year, soccer fans are nothing but excited.
Leave a Comment
Your donation will support the student journalists of North Hollywood High School. Your contribution will allow us to purchase equipment and cover our annual website hosting costs.
About the Contributor
Valeria Gopar, Social Media Editor
"I am a Senior at North Hollywood a part of the student council and part of SAS an SLC on campus. I am also a member of the photography club."