Art Events NHHS Students Can Attend
Many NHHS students enjoy art, music, theater classes, and other related activities, but most can't get first-hand experience attending these events. In order to learn more about them, here are some art events which are not expensive nor require an age limit.
1. The Fahey/Klein Gallery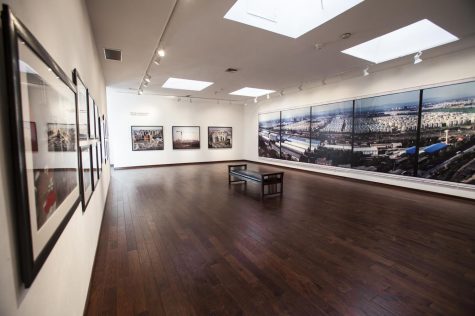 The event is open to all people and appointments are available. From Tuesday through Saturday, hours are from 10:00 am to 5:00 pm. 
The art gallery specializes in 20th-century photography, including portraits, landscapes, still lifes, and contemporary art. Many photographers from the exhibition are upcoming artists 
The location is 148 N La Brea Ave, Los Angeles, CA 90036.
Francesco Severino, one of many photographers in NHHS states, "Photography never ceases to amaze me, considering all that happens each moment around the world," and "I would be interested in attending the exhibit."
2. CHAPATTI, a theatrical production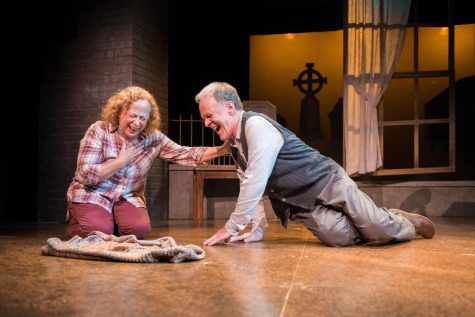 This event will take place from January 20 – February 11, 2023, Friday & Saturday evenings at 8:00 pm. It is located at 11052 Magnolia Blvd, North Hollywood 91601, at the Sherry Theater. 
Veteran director Phil Scarpaci will direct the production of Chapatti, a play by Christian O'Reilly. The play is a romantic story about Dan, a dog owner that crosses paths with Betty and her nineteen cats.
 The story's central message is about the importance of human companionship. Tickets are $20, visit the website: discoverlosangeles.com
Belinda Lopez, a sophomore who enjoys musicals and theater, states "The production looks interesting and the story seems sweet, so if I could I will consider attending"
NHHS has a drama club with many students who would enjoy the opportunity to see a theater performance from professional actors. 
3. LA Art Tours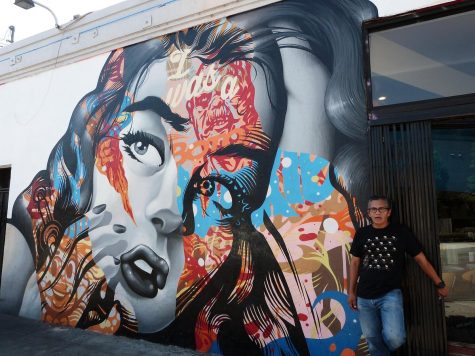 The tours are available every Thursday, Saturday, and Sunday, private tours are available 7 days per week, and all hours are different.
LA Art Tours is dedicated to showing hidden artist lofts, back alley graffiti walls, private gallery showings, and street art. Every tour guide is an artist guiding you through their own communities.
There are multiple tours available: public, group, and private tours, and in-person, bicycle, or virtual tours. Public and bicycle tours are usually $18-$20 for about 2 hours and private tours are around $140 for a group. To get tickets, visit the website: laarttours.com
Yuridia Hernández, a junior who attends an art class with Ms. Anahid Kocharian at NHHS states, "I really enjoy the environment around me…I am encouraged to do art outside of class since I really do enjoy it, and also would love to teach myself more about it."
She is interested in seeing unique art because her art is very fun and colorful.
Many of her classmates have learned the importance of learning drawing techniques and the process of creating an art piece, but experiencing a tour could give students a new perspective on a not-so-formal way of doing art.
4. The Echo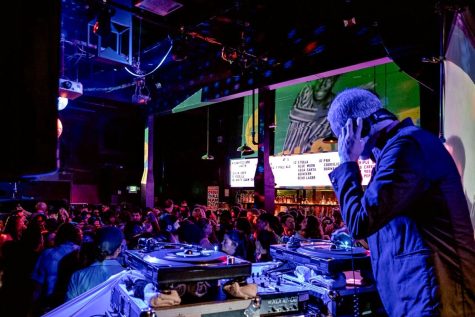 The Echo is an American music venue located at 1822 Sunset Blvd, Los Angeles, CA 90026. Artists or band groups play live music and various events are available.
"The venue is clean and has a chill environment," stated the reviews. It's considered one of the top 5 best music venues in Los Ángeles. It's mostly known for its punk rock shows.
The venue is wheelchair accessible with its entrance and restroom. Their nearby parking lot is $0.50 an hour and free parking is available after 9:00 pm. The street parking is free.
Yael Perez, a junior who likes alternative music, states " I would possibly like to go because it has artists I'm familiar with, for example, one being Babylon who is a rapper I listen to."
The events are mostly available and encouraged for teens or adults due to the environment, but the majority of events offer tickets for people of all ages. To buy a ticket, visit theecho.com where you can choose one of many events.
5. Berman Ceramic Arts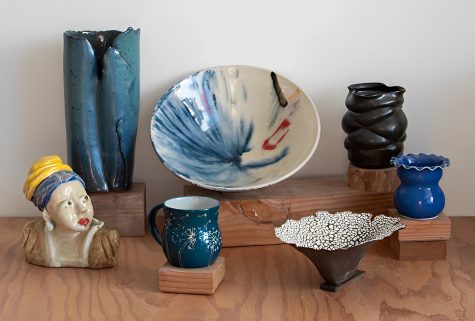 This studio is open every day except Friday, hours vary for every day. Located at 5622 Cahuenga Blvd, North Hollywood, CA 91601. Their website is: bermanceramicarts.com
Berman Ceramic Arts are the longest continuously–operating studio in Los Angeles. It encourages creativity, friendship and provides a nurturing atmosphere.
The studio is wheelchair accessible and available for people of all ages. It welcomes all people interested in learning about pottery.
Membership is about $250 a month per person and includes unlimited space apart from their first building, it's open 7 days a week. Currently, Winter classes are sold out, but Spring classes are available on April 17, the session is about 3 hours. 
The NHHS Ceramics teacher Ms. Lavieri personally recommended this studio, she states "I've visited Berman Ceramics years ago, and it's nearby for students who wish to take classes."
Some students don't have the opportunity to attend the Ceramics class at NHHS but this studio gives them the chance to learn about pottery and express their creativity. 
Ultimately these events give students interested in art some suggestions as to where they are able to do their favorite artistic hobbies or classes outside of school.
Leave a Comment
Your donation will support the student journalists of North Hollywood High School. Your contribution will allow us to purchase equipment and cover our annual website hosting costs.