Ovidio Guzmán Arrested; Chaos Ensues in Culicán
After Ovidio Guzmán's arrest (High-ranking member of the Sinaloa cartel and son of El Chapo) in Culicán on the 5th of January, 2023, chaos erupted around the city. It was a complex operation with the lives of 21 people, 10 military personnel, and an estimated 19 gang members being lost. Luckily, no civilian injuries or deaths have been reported after local officials urged citizens to seek shelter. With the arrest of Guzmán comes questions of how it'll affect Mexico and its citizens as well as the possible ramifications of extraditing him to the U.S.
Mexico's government has a long history of struggling for command over its own land. This isn't the first time Guzmán has been arrested. When he was arrested back in 2019 he was released as Mexico's President Andrés Manuel López Obrador wanted to avoid further bloodshed. 
Angel Lopez, a North Hollywood Senior High senior, thinks that Mexico lacks control, stating "The Cartel has more control right now" and adding " They're smuggling a lot of stuff into the U.S. right now in preparation for Guzmán's extradition".  
Similarly to Lopez, Jesus Renteria, A senior at North Hollywood Senior High thinks that Mexico is primarily run by the cartel. "I believe that the cartel holds more control over Mexico and that the president just makes it seem like he has more power."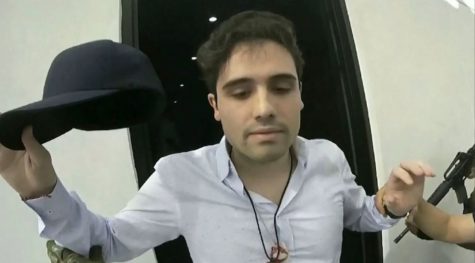 The safety of Mexican citizens has been compromised as many were caught in the crossfire. " Neither the government nor cartel cares for the safety of its citizens," said Alexis Lopez-Garcia, A senior at North Hollywood Senior High. 
Gunfights occurred all across Culicán with cartel members driving trucks mounted with Machine guns. These weapons were used to fire at Blackhawk military gunships over neighborhoods compromising the safety of many families. 
The Sinaloa Cartels' territory is vast but its influence is much more significant on the citizens of Mexico and its government. "Some people snitch on what the cartel's up to and get killed. Family members go missing all the time" said Lopez. The cartels in Mexico have been responsible for over 360,000 homicides in Mexico since 2006.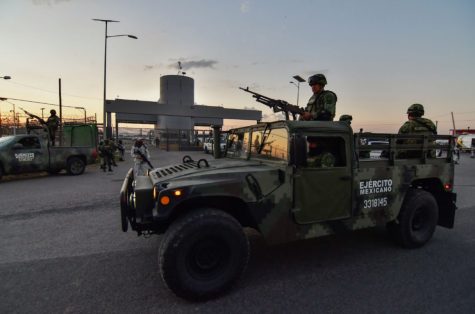 Guzman was set to be extradited to the U.S. but it has been put on hold. A federal Judge in Mexico halted extradition as he still has legal proceedings to deal with. Guzman's fate is yet uncertain, but as time goes by Mexico and its citizens, as well as Mexicans here in the States will learn whether or not they have one less drug lord to worry about. 
Citizens of Mexico and Mexicans living here in the U.S. seem to all agree that the arrest of Guzman will amount to nothing and that it is just a power play by Mexico's president. "I think this is a big power play by Mexico's president. It makes more sense when you consider that President Biden visited only days after." Said Yenny Ayapan a sophomore at North Hollywood Senior High. 
Guzman is currently being held in Mexico, as his extradition has been put on hold by several federal judges in Mexico City. It is yet uncertain whether or not he will be released, or whether Government officials will pull through and extradite him to the states.  
View Comments(1)
Your donation will support the student journalists of North Hollywood High School. Your contribution will allow us to purchase equipment and cover our annual website hosting costs.